The Fullerton Hotel Singapore and The Fullerton Bay Hotel Singapore present a taste of Australia to mark the first anniversary of sister property The Fullerton Hotel Sydney. From 18 October to 30 November, guests can look forward to Aussie-themed, Singapore-inspired dining promotions that draw on the rich culinary cultures of both countries. Interestingly, the Fullerton Hotel Sydney also shares a similar history as a previous General Post Office.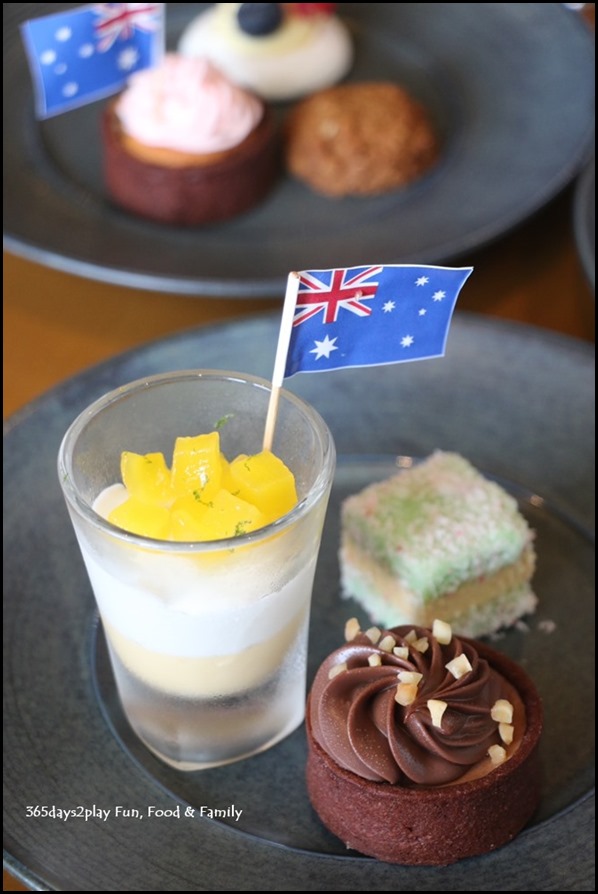 I tried the G'Day Sunday Brunch at Fullerton Hotel's Town Restaurant, which is only available on 18th and and 25th October. This is not the usual Sunday Brunch with a cursory nod to the Aussie-theme by featuring just a couple of Aussie-linked dishes. Many dishes feature ingredients brought in from Australia and there are also dishes that are quintessentially Australian. If you plough through all the Australian dishes, you would probably stagger out of the restaurant a very satisfied person.
Here's a list of all the dishes that are Aussie-themed or feature ingredients from Australia:
Australian Brekkie
Australian Moreton Bay Bugs
Tasmania Mussels
Australian Peaches / Australian Beets
Australian King Fish Tiradito
Crackling Australian Pork Belly
Wok Fried Australian Yabbies
Australian Swimmer Crab
Slow-Roasted Australian Dorper Lamb Leg (My favourite!!)
Pan-flashed Stanbroke Australian Hanger Steak
Hickory-smoked BBQ Australian Pork Ribs
Cheeses such as King Island Dairy Ash Brie, Berry Creek Riverine Blue Chese
Anzac Biscuits, Pavlova, Lamingtons
and many more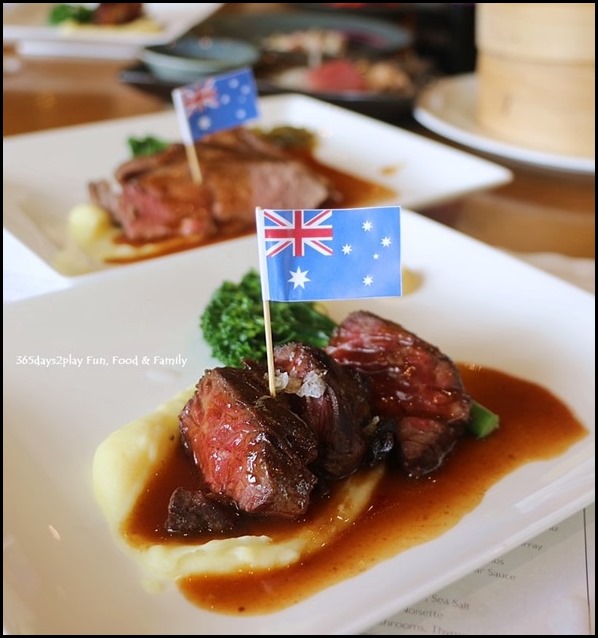 If you have limited stomach space, I would highly recommend that you save space for the Slow-roasted Australian Dorper Lamb Leg. The doneness was just perfect, nicely charred on the outside and still tender on the inside, thanks to the wonderful marbling. The Hanger Steak was also very enjoyable and not a common cut in Singapore, although if I had to choose I would still go for more of that Dorper Lamb.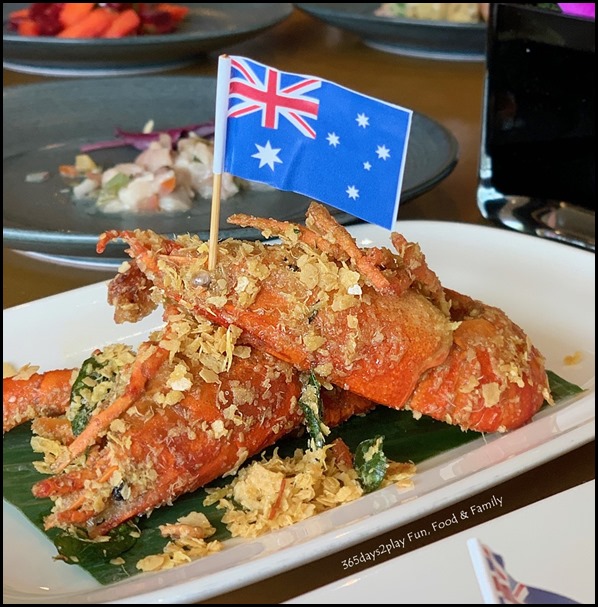 Australian Yabbies
Definitely also go for as much yabbies as you can consume. If you like the cze char prawns you get at Chinese restaurants, this version using yabbies it not only a novel idea but tasty as well. And go for the Seafood on Ice to enjoy the fresh and sweet flavours of the various Australian seafood. And although this isn't an Australian-themed suggestion, don't miss out on the sashimi too. The slices of salmon and Australian King Fish were so sweet and fresh tasting!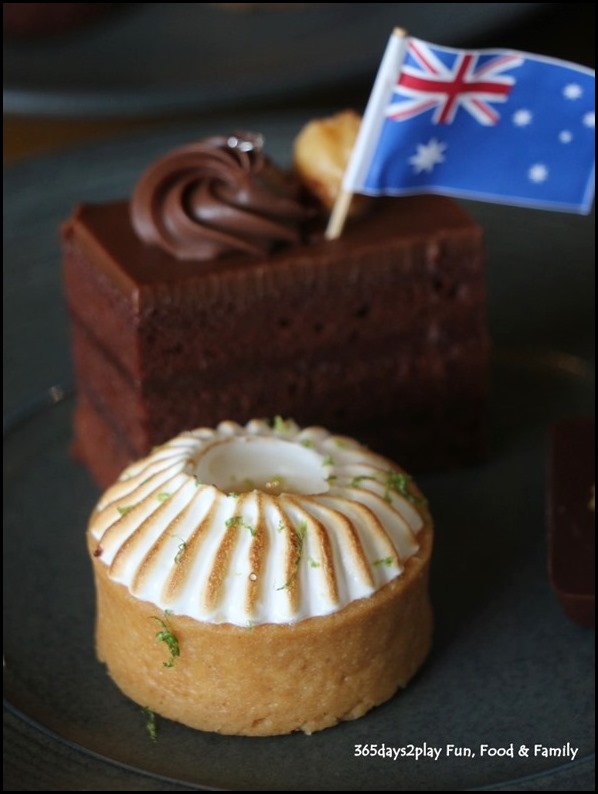 With the Covid-19 situation, all the dishes are prepared only upon order and plated individually. The good thing about this is that the food hasn't been sitting around getting dry or overcooked. Instead the food arrives nicely plated and hot. But the potentially bad thing about it is that you can't control portion size. Check out the generous portion of hanger steak that was served to me, it's almost a main course in itself!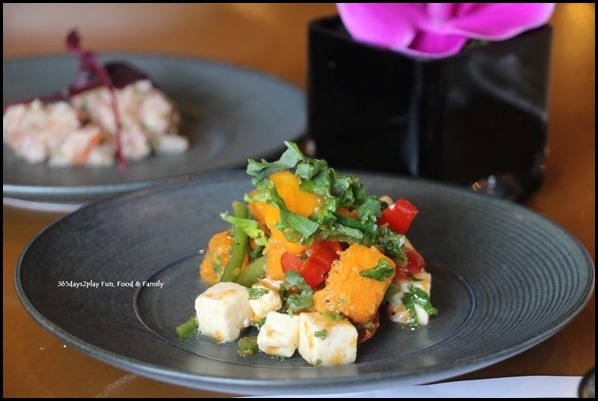 Roasted Butternut, Crispy Kale, Meredith Dairy Marinated Goat's Cheese
There's also a tendency to miss out items on Fullerton's extensive buffet menu because you think you will order it later, and you end up forgetting about it. For me, I completely forgot about the cheese section, although it was partly because I was so busy with the other dishes. My pro-tip for you is to bring a pen along with you and tick all the items on the paper menu that you would like to order, so that you can keep track!
Scroll down for more photos!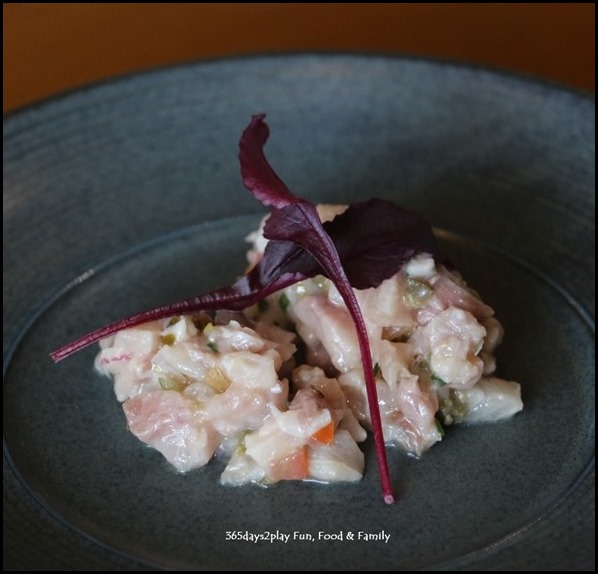 Australian King Fish Tiradito (aka carpaccio / sashimi)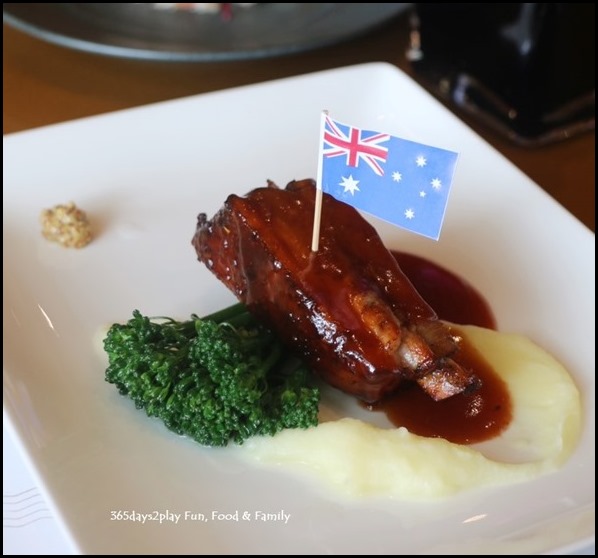 Hickory-Smoked BBQ Australian Pork Ribs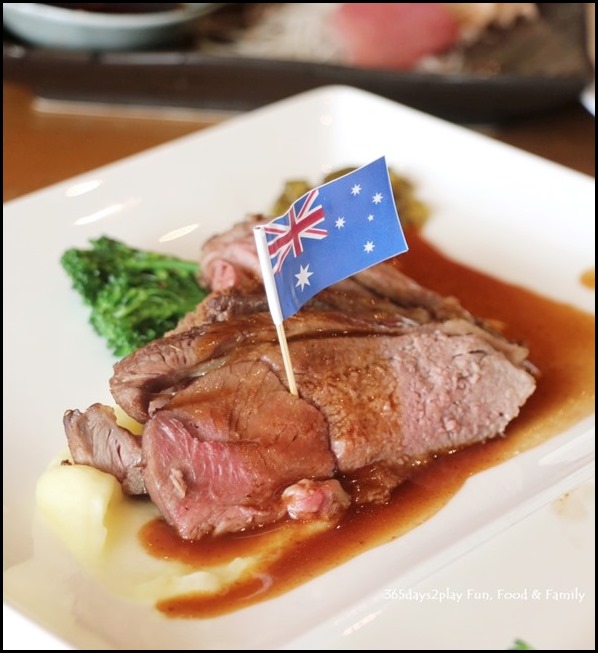 Pan-Flashed Stanbroke Australian Hanger Steak, Murray River Flakes Salt
Possibly the first time in my life I tried EVERY SINGLE dessert on the buffet menu…..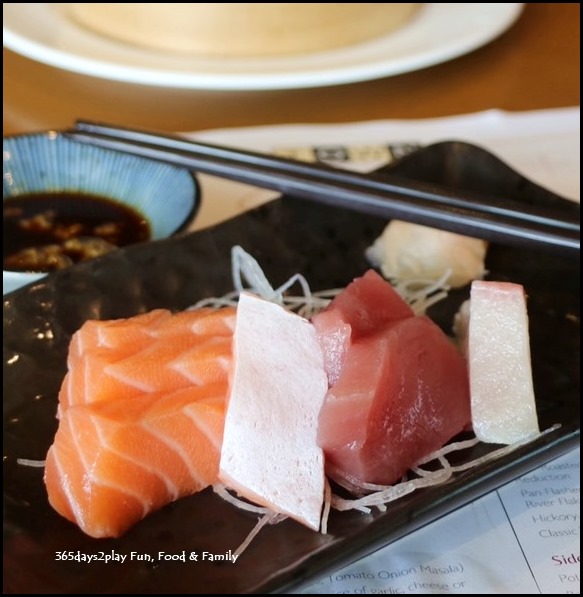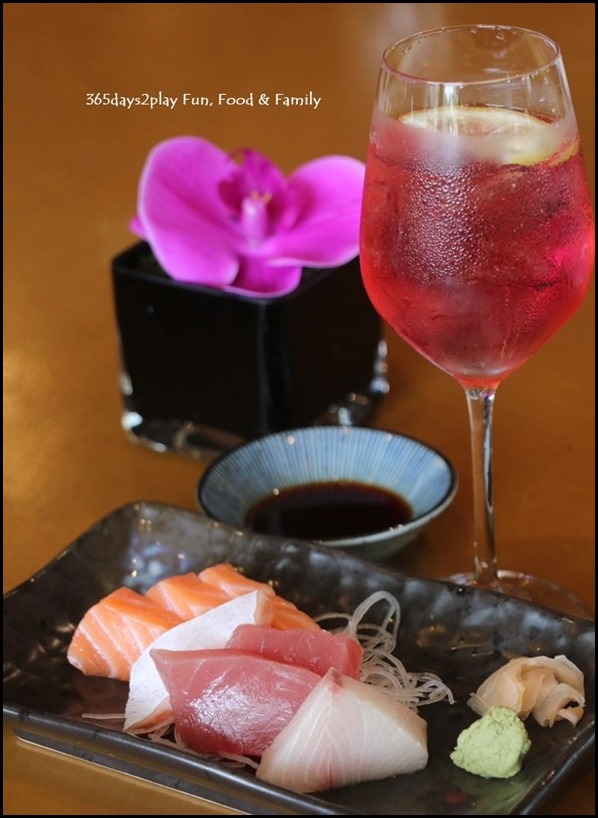 Salmon, Tuna and Australian King Fish. Definitely do not miss out on the sashimi.
---
Add me on Facebook, Instagram and Twitter if you want to be kept up to date with the latest happenings in the food and lifestyle scene in Singapore!
Afternoon Tea at the Fullerton Hotel
More reviews on Fullerton Hotel
---
Town Restaurant at Fullerton Hotel
Fullerton Hotel, 1 Fullerton Square, Singapore 049178
Telephone: +65 6733 8388
Sunday, 18 and 25 October 2020
12.00 p.m. to 3.30 p.m. (last order at 3.00 p.m.)
Priced at:
S$173* per adult with free flow of selected Australian wines, Tiger draught, Champagne, Bloody Mary, Gin & Tonic featuring Four Pillars "Bloody Shiraz" Gin and Negroni
S$120* per adult; S$60* per child^ with free flow of chilled juices and soft drinks
https://www.fullertonhotels.com/fullerton-hotel-singapore/dining/restaurants-and-bars/town-restaurant
---