Checked out the Fullerton Hotel The Courtyard Pink Afternoon Tea last week. It's been awhile since I last stepped into Fullerton Hotel. In fact the last restaurant meal I had before the Circuit Breaker was at Jade at the Fullerton Hotel. I like dining at the Fullerton Hotel. You might say that goes without saying because it's a posh luxury hotel. What I mean is that they take the COVID-19 precautionary measures really seriously. The tables are spaced really far apart and it feels like you're in your own little cocoon for the 3 hours that you are here for afternoon tea.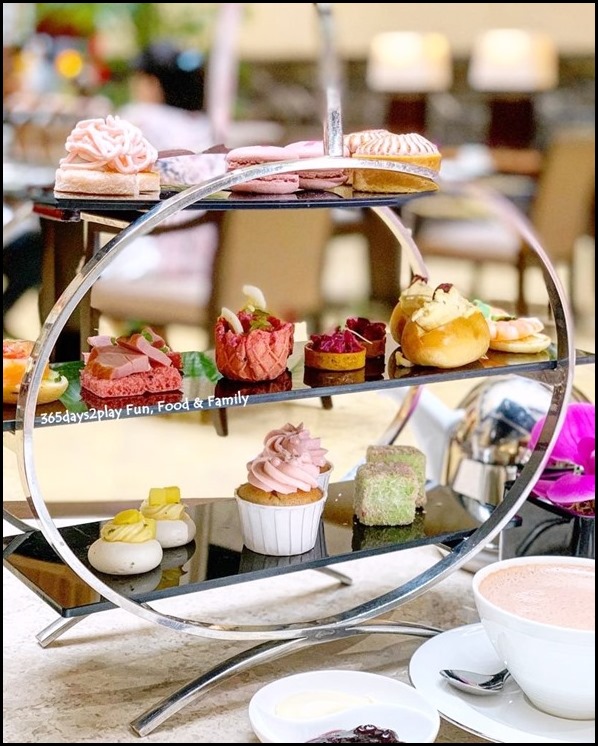 Despite the price tag of $51 for a weekday afternoon tea, I saw that nearly all, if not all the tables were full. As I've mentioned a number of times previously, there are various types of afternoon tea concepts in Singapore. There is the
Buffet style, which is obviously unlimited servings (although now probably served to you ala-carte style but in unlimited servings)
Three Tier single serving
Three Tier unlimited servings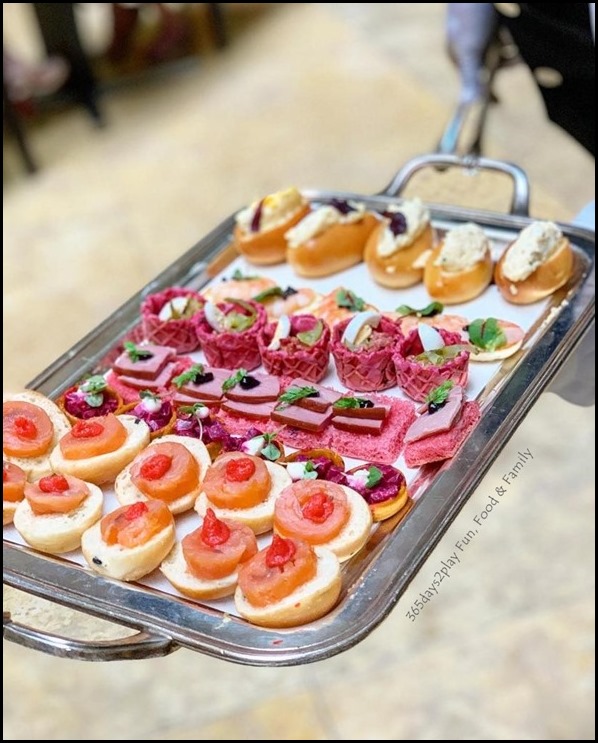 The savoury items refilled as many times as you wish!
The Courtyard offers the 3rd kind of afternoon tea. A 3-tier afternoon tea will be served to your table, and the savouries and scones will be replenished as many times as you like. The sweets are just single serve and will not be replenished. I recall that in my previous visits, all of the stuff used to be refillable, wonder why that has changed now. In any case, I've always preferred to eat more of the savouries, so it wasn't too big of an issue for me. But compared to previous occasions, I did feel that the variety of food provided has lessened. Look at how jammed packed the tiers were, during one of my visits in 2015. Your best bet would be to refer to the afternoon tea menu, and see if you like all the items.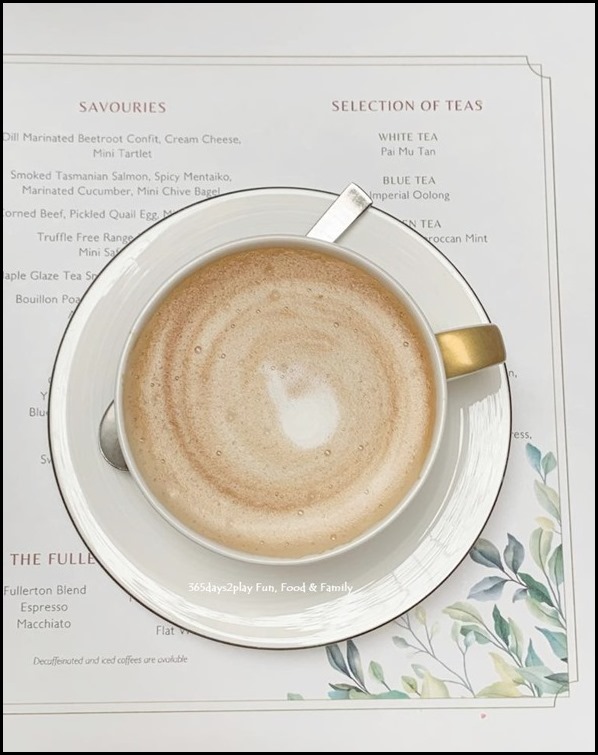 Another change from previous occasions is that you can have as many changes of tea and coffee as you like. Most hotels limit you to a maximum of 2 changes, although top ups of hot water are fine. If there is a limit, the strategy to making it last is to share the same tea with your dining companion. They serve tea in teapots anyway, so just as for 2 cups for the 1 teapot. Change to a new tea every half hour or so, and then you will feel like you've had 4 different types of tea. It also helps keep the tea hot, than to ask for 2 teapots at the same time. But I digress, because at the Courtyard, we could have as many different variations as we liked.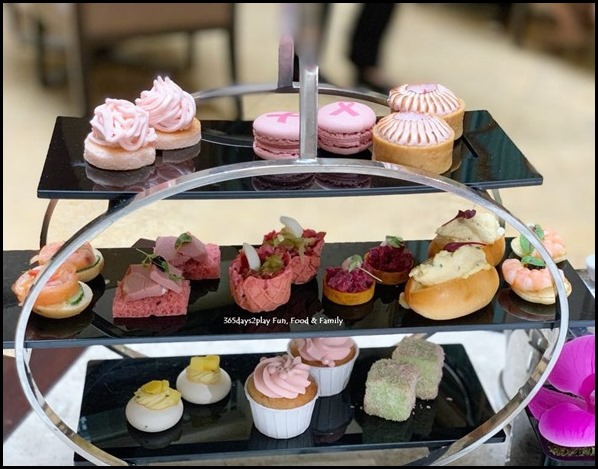 Some of the items I really enjoyed included:
Dill Marinated Beetroot confit in mini tartlet
Corned Beef, Pickled Quail Egg in mini Wafer Cup
Yoghurt Mango Passion Pavlova
Key Lime Tart (I really wish this was refillable!)
Scones
If you have the Standard Chartered Visa Infinite Credit Card, you can enjoy 50% discount at the various F&B outlets at Fullerton Hotel. My bill came up to just over $29, taxes included. Yay! With the discount, I would say the afternoon tea was really worth it!
Scroll down for more photos!
Scones with clotted cream and jam. I always say, more is more.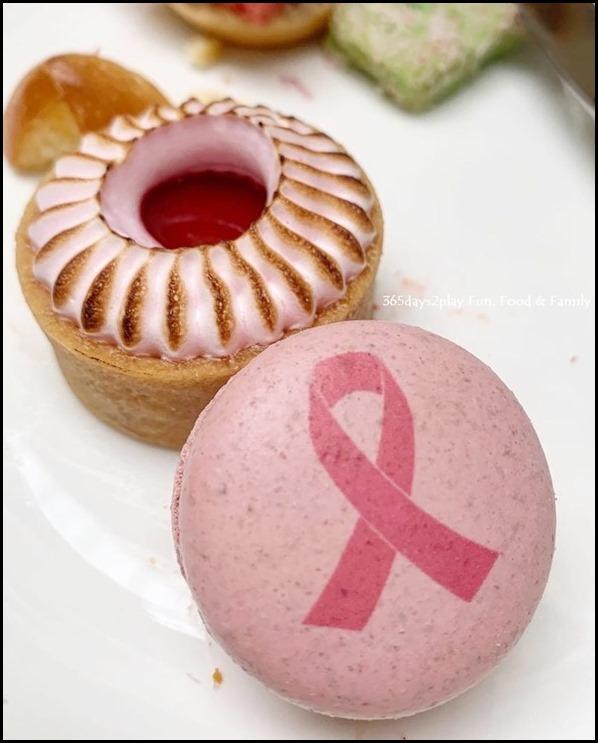 $5 nett will be donated to the Breast Cancer Foundation for every Pink Afternoon Tea sold in October.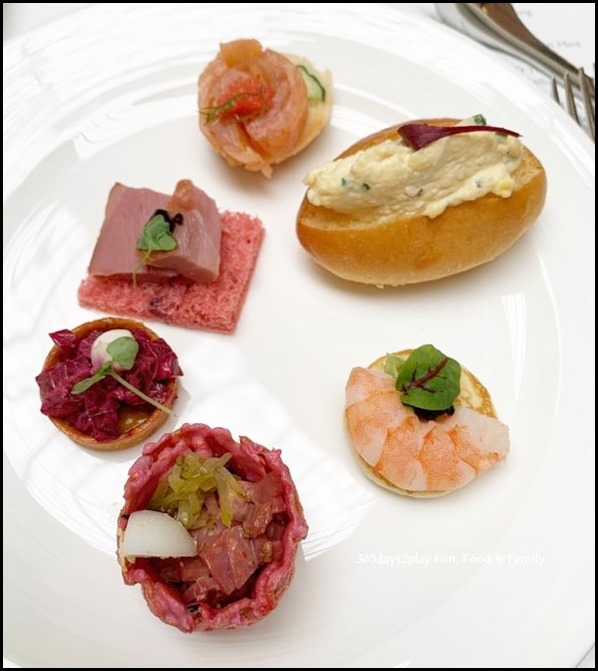 I think I had at least 3 additional rounds of these.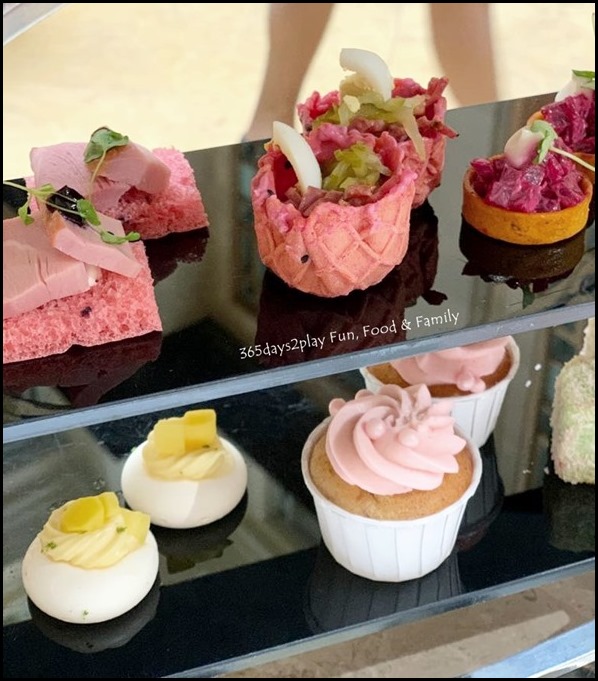 ---
Add me on Facebook, Instagram and Twitter if you want to be kept up to date with the latest happenings in the food and lifestyle scene in Singapore!
Other places to have Afternoon Tea in Singapore
G'day Sunday Brunch at Town Restaurant Fullerton Hotel
---
The Courtyard Pink Afternoon Tea (Fullerton Hotel)
1 Fullerton Square, Singapore 049178
️1 – 31 October 2020
⏰3pm – 6pm
$51 (Monday to Friday)
$56 (Saturday, Sunday, PH)
https://www.fullertonhotels.com/fullerton-hotel-singapore/dining/restaurants-and-bars/the-courtyard