Contrary to popular belief, I don't always eat at expensive restaurants. Here's proof.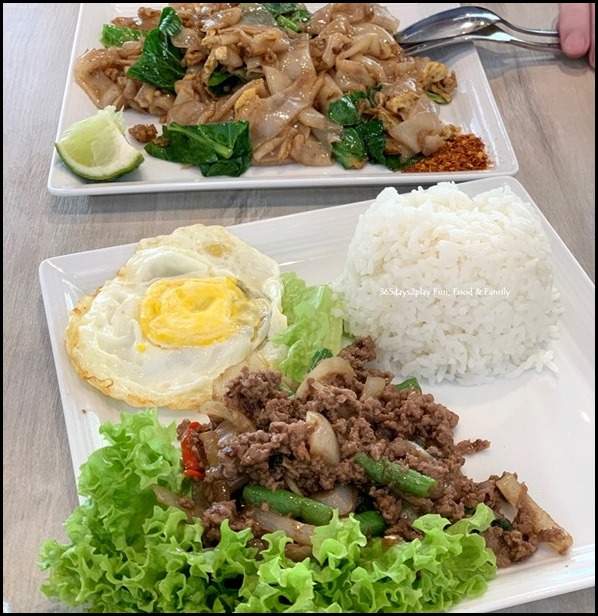 Sanook Kitchen opened late last year at East Point mall and has been my go to restaurant for fuss-free, tasty and affordable Thai food. I have been treating it like my "office canteen" during this work-from-home period! You can basically get a meal starting from $5.90++. There are quite a number to choose from such as Basil Chicken/Beef Rice, Pineapple Fried Rice, Seafood Fried Rice with Shrimp Paste and Phad Thai just to name a few. The rice dishes come with a fried egg too.
Since working from home for the last few months, I often go for these dishes when I need a nicer environment than the food court because the food after taxes costs just a couple of dollars more than what you could get at the food court anyway.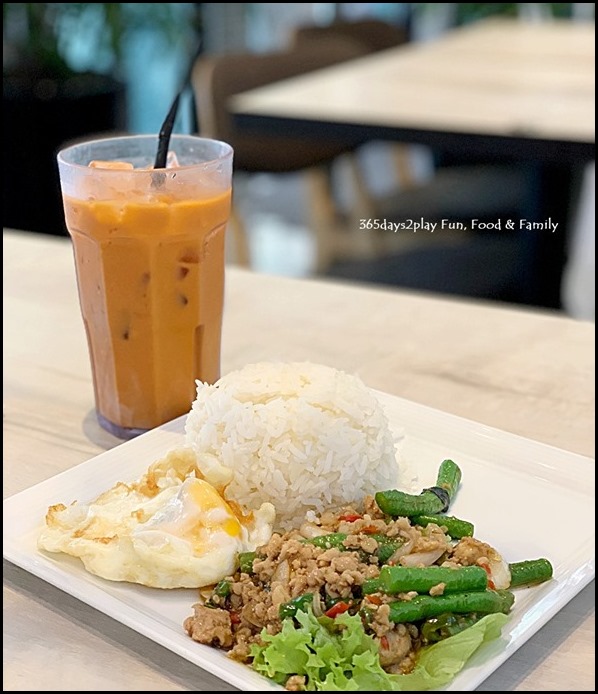 They also have an attractive weekday promotion where you can get Chicken Basi Rice with a Thai Iced Milk Tea for only $6.90. The catch is that you can't change it to any other $5.90 dish, it has to be the stated dish in the promo. It's quite a good deal because the Thai Iced Milk Tea costs $3. Last month the promo was for the Chicken Cashew Rice, so it seems they do change the promotional dish every month or so.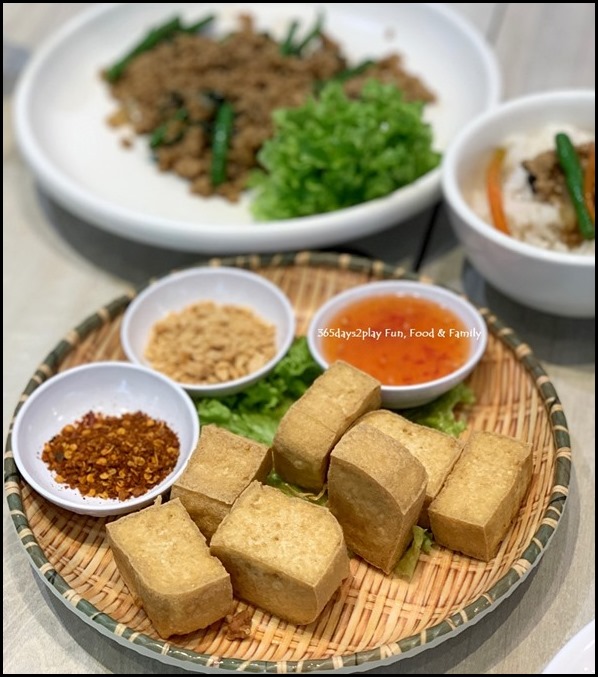 We usually order the rice sets, but one time we did order the ala carte dishes and added on rice.
The taste of the food is pretty good, and for the pricing, I really have no complaints at all. I'm no expert on Thai food or the authenticity of the flavours but what I can say is that I've enjoyed my meals every time I visit Sanook, which is possibly at least 10 times this year. I've tried their Phad Thai and many of their rice dishes, and they are good. Okay just in case you find this article too lopsided, I do wish their fried egg would have runny yolks instead of the hardened ones that they serve. And perhaps the tom yum soup ought to have more ingredients.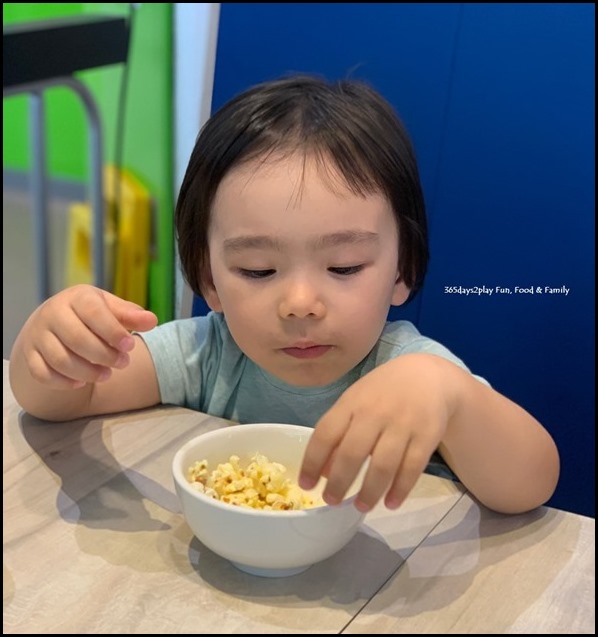 As usual, hogging the goodies bowl
Oh here's a bonus, they have free pop-corn! Just help yourself at the pop-corn machine. There's a limit of 3 bowls I think, but I'm sure most people won't need more than that.
Another nice touch they have is their utensils are no longer in the communal container but are individually wrapped and provided for you when you are seated. Although I'm not sure if the extra plastic is entirely necessary (they could just take the utensils out of the kitchen when they serve the food) it's good to know that they've put thought into improving hygiene during this Covid-19 pandemic.
Sanook Kitchen outlets are located all over Singapore, such as in Bedok Mall, Parkway Parade, Jurong Point, West Mall, NorthPoint Mall, Suntec City and even at Changi Airport. Interestingly, the Sanook Kitchen outlet at East Point Mall which i normally visit is pretty casual in decor, whereas the Bedok Mall outlet seems a bit more posh. Hope that doesn't deter people from entering the outlet because really the pricing is very attractive!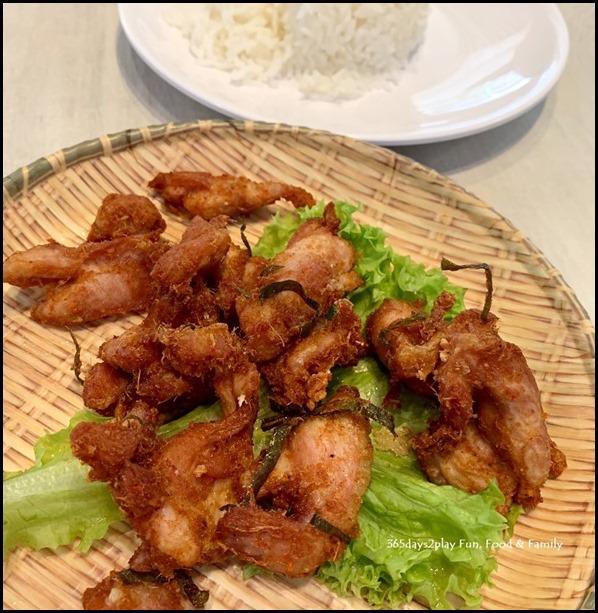 Ginger chicken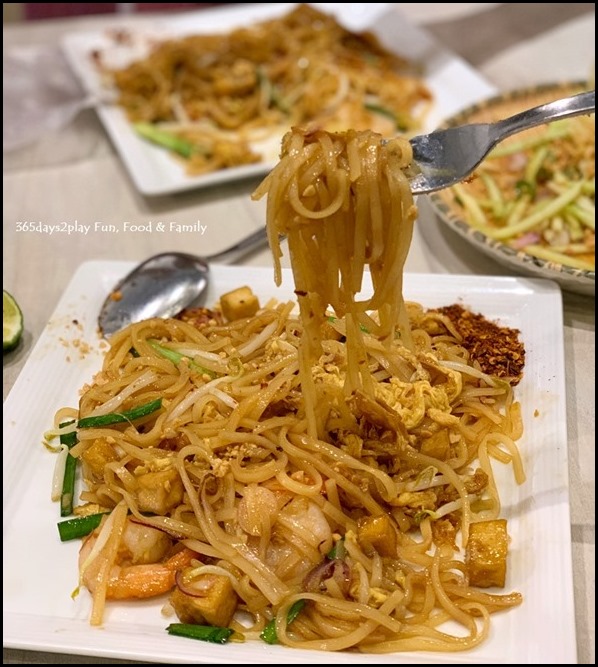 Phad Thai. This is very good. I've ordered this several times already.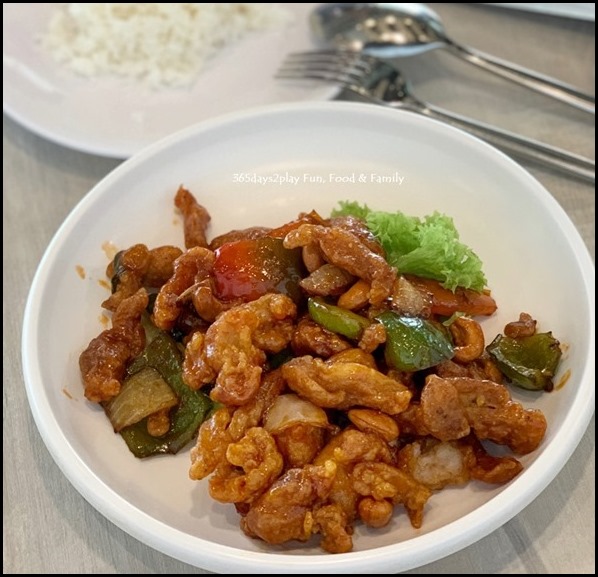 Cashew chicken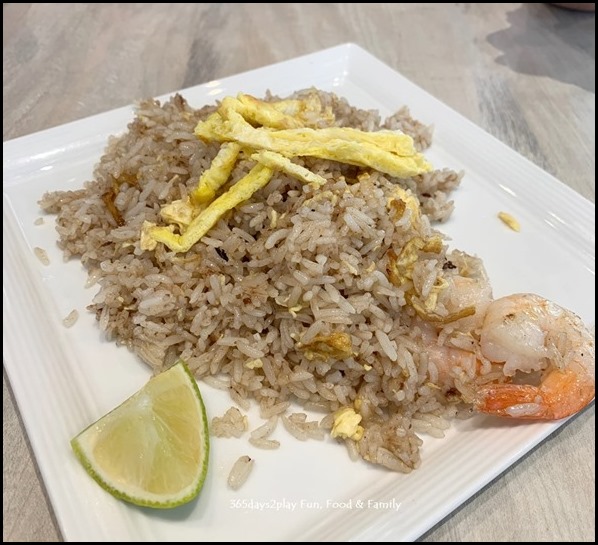 Okay if there's one thing that may not be recommended, it's this Seafood Fried Rice with Shrimp Paste. The rice is fragrant and tasty with the shrimp paste, but it kinda felt rather "empty" as there were but a few shreds of egg and a couple of prawns.
Oh did I mention that Sanook Kitchen is Halal certified too?
---
Add me on Facebook, Instagram and Twitter if you want to be kept up to date with the latest happenings in the food and lifestyle scene in Singapore!
What to eat at Eastpoint Mall?
Affordable places to eat in Singapore
---