[Media Collaboration]
When I was contacted by LUMOS a few months ago if I would be keen to check out one of their latest products, the LUMOS NANO, I quickly jumped at the opportunity. I had heard of the brand before from a friend who had recently bought a new apartment and was thinking of doing away with any TVs by getting a LUMOS projector. Prior to her mentioning this, it had never occurred to me that a house can actually be TV-less. TVs have been around so long that it almost seems like a necessary piece of furniture! Her comment got me curious and I was happy to see if the LUMOS NANO could possibly enhance my life.
LUMOS projectors are basically like home cinema projectors. The one that I was given to try is the LUMOS NANO Home Cinema Mini Portable Projector. So what are its key features? These are the ones that resonated with me.
Extremely Portable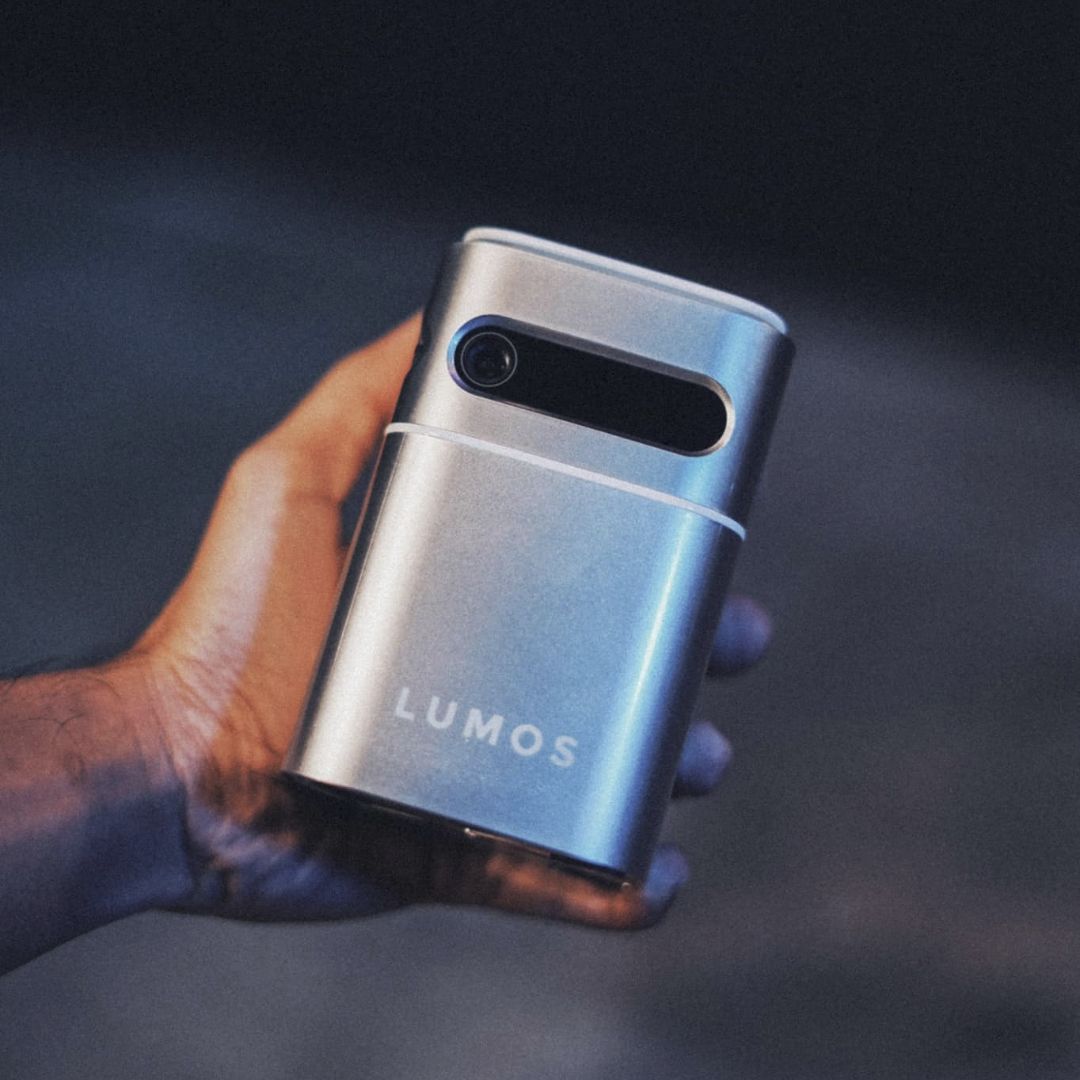 It is so compact you can hold it in 1 hand, and it weighs less than 400g. We had no issue using it in our living room or moving it to the bedroom. In fact, we even brought it to two of our staycations just in case we weren't happy with the hotel provided TV channels, and also just because we can! Make sure not to forget the remote, or you might have difficulty accessing the hotel WiFi.
Versatile in terms of connectivity
You can use WiFI, Bluetooth, USB or even the inbuilt hard drive. The multiple connectivity options makes it very versatile to use.
Easy to use
The projector has an auto focus function so you don't even have to fiddle with any buttons regarding this aspect, although there is still a focus wheel should you need it. Especially useful if you often bring it around to new places.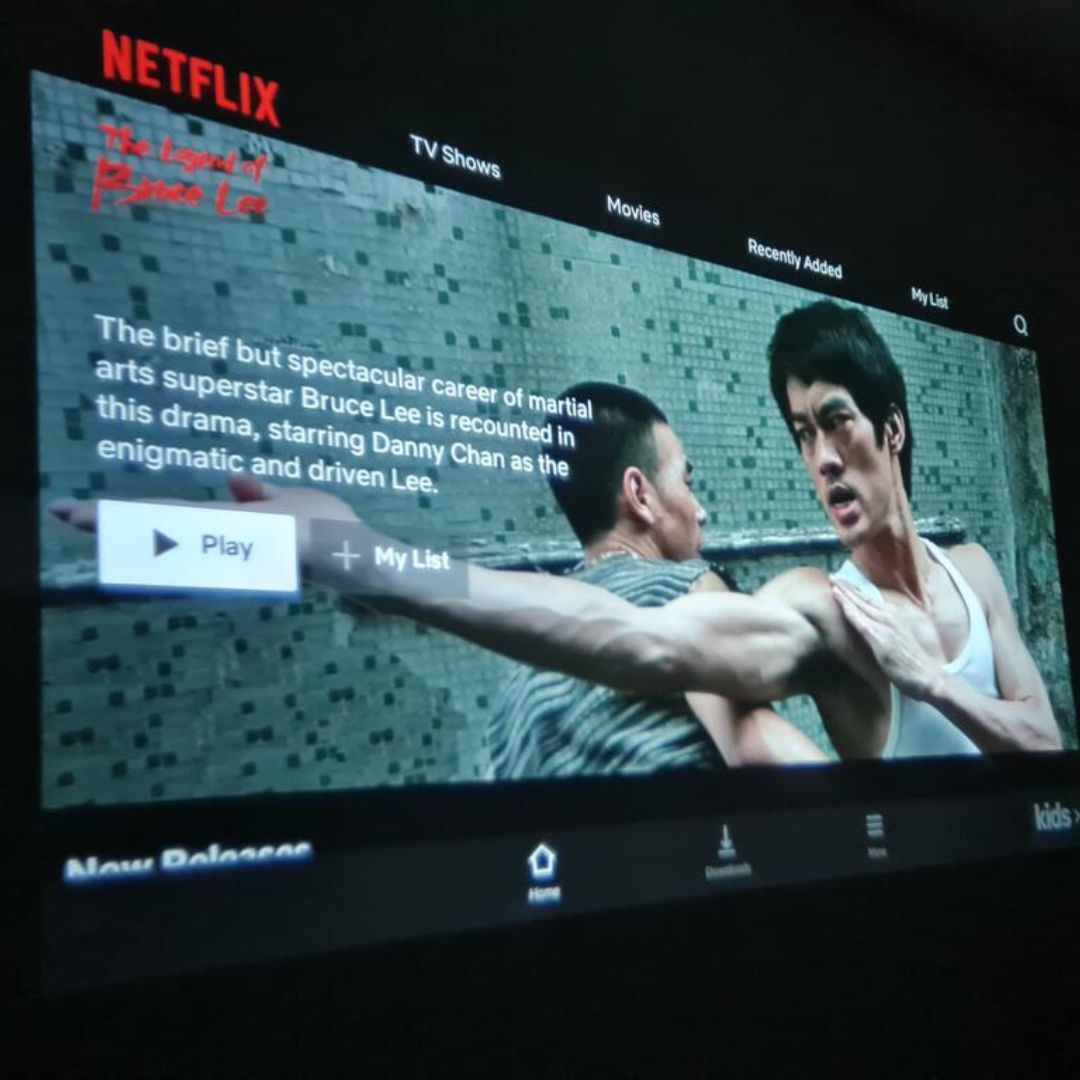 There is inbuilt Netflix and YouTube and it even has an inbuilt Android 9.0 operating system. If you need any other apps, just download from the Google Play Store.
Screen Mirroring
As an added perk, you can also project whatever is on your smartphone. Good for when you want to play mobile games, or perhaps have a Zoom call while lying in bed (if you have a boss who allows that!)
Here are a couple of things that didn't work so well for us.
Not loud enough
Although it boasts Dolby Audio, we felt that the inbuilt speakers were not loud enough. Not loud enough meaning we had to strain to hear some of the conversations in the movies we were watching. Thankfully, connecting external bluetooth speakers was easy enough and we did that to mitigate the problem.
Battery Life
The battery life is only 2 hours. If your movie is longer than 2 hours, you will need to make sure you are near a power source.
Should you get a LUMOS NANO?
To conclude, I think the LUMOS NANO is a pretty smart and nifty thing. It is a great product to have if you enjoy watching movies/programmes but don't wish to invest in more TV sets. Being a mother of 2, I hardly ever have time to sit down to watch something but it has been my dream to be able to lie in bed to watch a movie. Knowing that I will hardly have time to do so, I couldn't bring myself to buy a TV set for the bedroom. The LUMOS NANO has made my dream a possibility.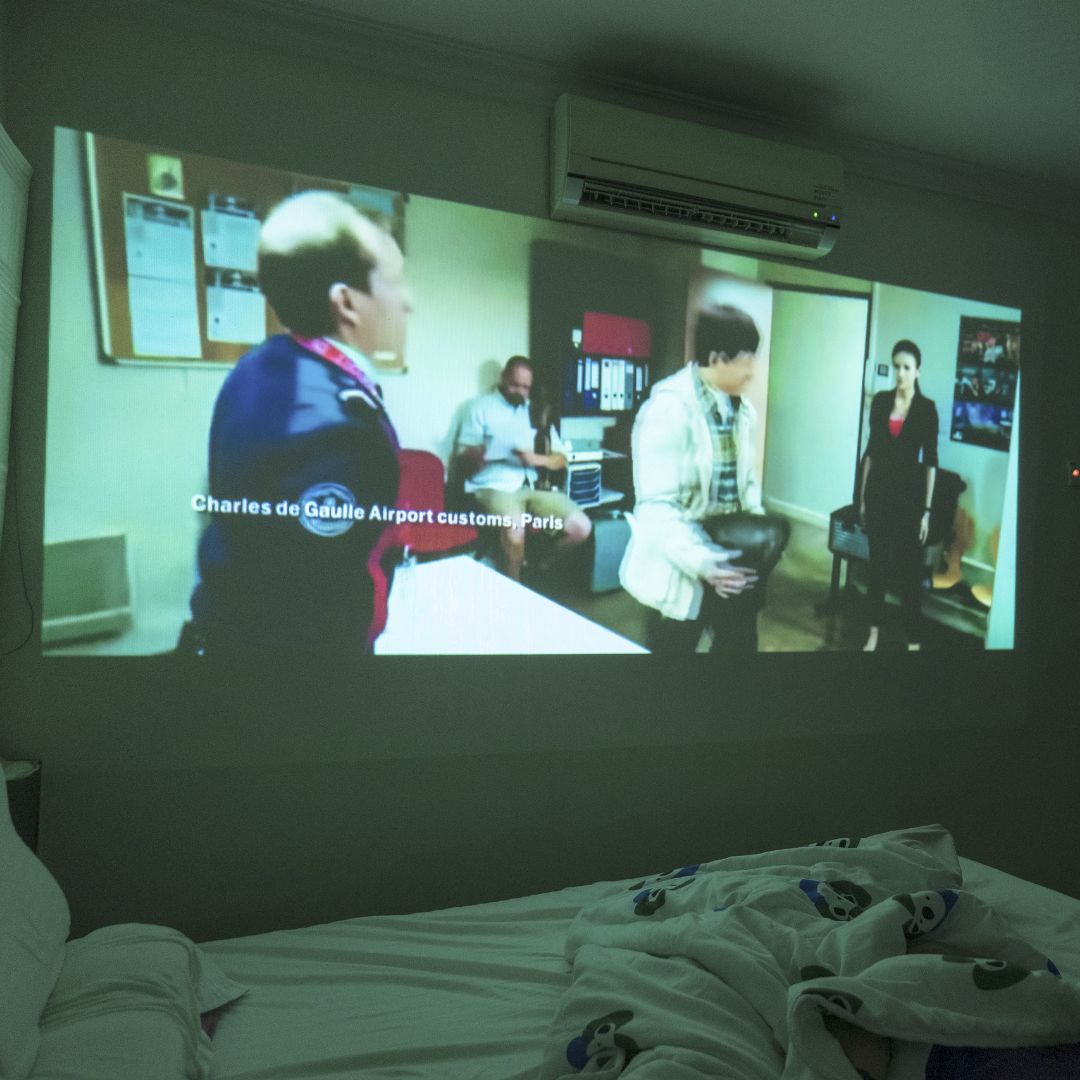 We've also "hosted" a couple of movie nights in our living room using the LUMOS NANO. This is despite having a TV there already. Using the LUMOS NANO, and having the lights off, it just makes it feel a little as if we are in a cinema. My son certainly enjoyed the experience and kept clamouring for more movie nights!
Thank you LUMOS for gifting me this product to try out. Since launch, the LUMOS Projector series has also received many satisfied user reviews on its website with thousands of 5-star reviews. #supportlocal
The LUMOS NANO is priced at only S$599 with 1-year local warranty. For more information, you can learn more at www.lumosprojector.com/365days2play