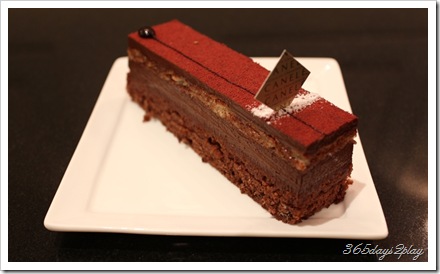 Le Royale – $7/slice
Come closer…. I know you want to!! Canele has one of the best chocolate cakes in town! It is so rich, so dense, so decadent, so full of chocolate, so super sinful, so everything I want in a chocolate cake! The crispy rice bubbles at the bottom go so well with the rest of the cake. The cake looks small in comparison to cheapo chocolate cakes out there, but because it is so dense, 1 piece goes a really long way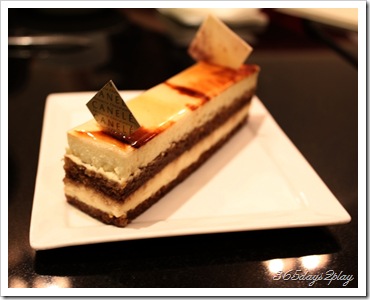 Tiramisu
Moist and decadent, if you press it with the fork, the coffee liquor oozes out. I like my tiramisus to be as moist as possible.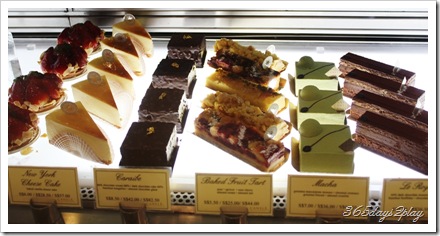 New York Cheese Cake — $6/slice
Caraibe — $8.50/slice
Baked Fruit Tart – $5.50/slice
Macha — $7/slice
Le Royale $7/slice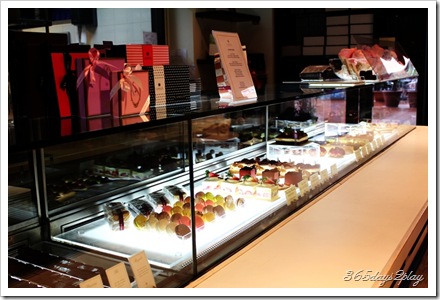 Canele also has macarons and meringues. At about $3.50 per piece, the meringues are the cheapest but largest desert at Canele.
Cafe Latte -  $5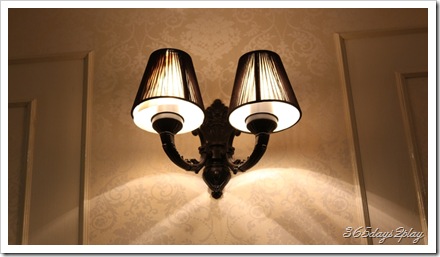 Nice lampshades