Looking for Ramadan buffets for Iftar? You won't want to miss out the Ramadan BBQ buffet at Atrium Restaurant at Holiday Inn Singapore Atrium. Not when the buffet is going at 50% discount for adults! Dinner costs $55++ (U.P. $110) from Sunday – Thursday, and $64++ (U.P. $128) on Fridays and Saturdays.
Carving Station
The pièce de résistance this year is the Whole Spice Roast Baby Lamb. A
vailable on Friday, Saturday and Sunday
for dinner only, the lamb comes with pita bread, sambal belacan, spicy kicap manis, yoghurt dip and
tomato salsa with
jalapeno. On other nights, Lamb Chops, Rib Eye, Lamb Leg or Turkey Breast will be available at the carving station.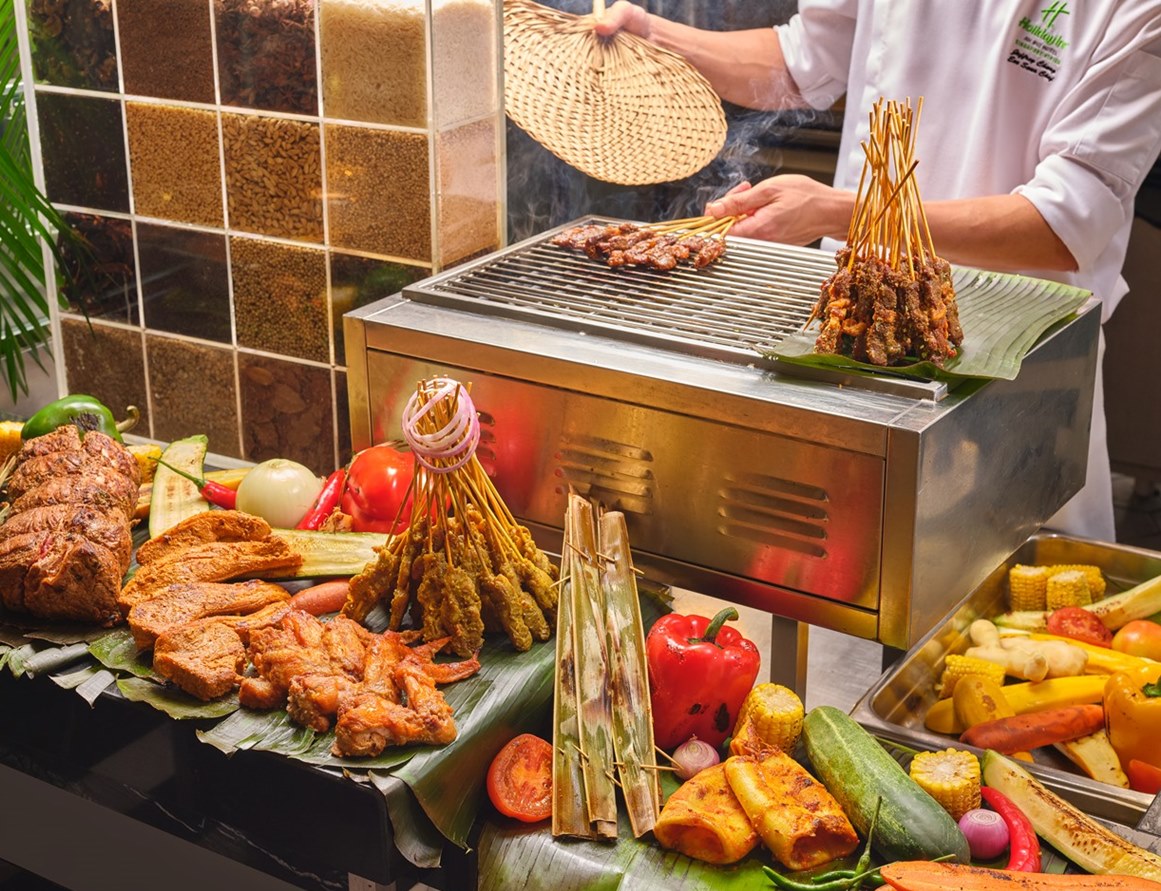 On rotation, expect3 to 4 items from this list every night: Otah-otah, Marinated Grilled Chicken Drumstick, Honey Chicken Wings, Roast Chicken, Sirloin Steak, Sambal Squid, Grilled Fish and Corn on Cob.
Malay Cuisine & Signature Dishes
It's not a Ramadan buffet if there aren't everyone's favourite Malay dishes. So expect to find

Gado

–

Gado, Ayam Pongteh, Ayam Masak Merah

,

Beef Rendang, Udang lemak Nenas, Mutton Rendang, Sayur Lodeh, Ikan Assam Pedas etc, on rotation.
DIY Kueh Pie Ti station

DIY Rojak Station

Roast Chicken and Chicken Rice

Executive Chef Chua Yew Hock's Signature Laksa

Slow-baked Whole Norwegian Salmon

Chocolate Fondue Fountain
I must say I was pleasantly surprised by how enjoyable the food was. I headed straight for the BBQ meats and I loved the marinade used on the lamb chops. The mutton satay was fabulous too. I only took two sticks and I regretted not returning for more. The roast chicken section was also very good, as are the rest of the "Must Try" listed above.
If you aren't Muslim and don't need to fast during the day, I'd say go for the lunch buffet to enjoy the $45++/$47++ pricing. It's a good deal!
Scroll down for more pictures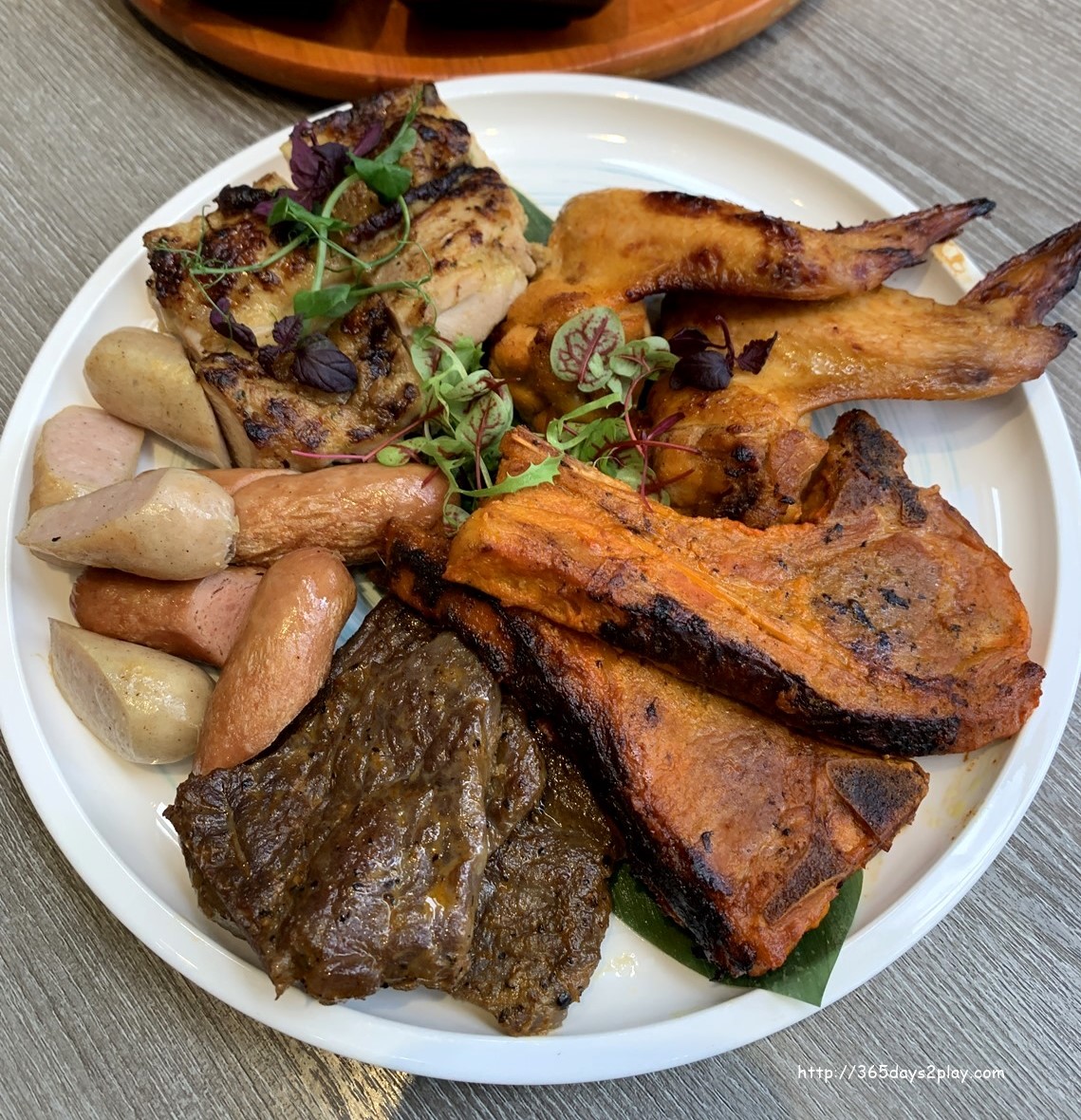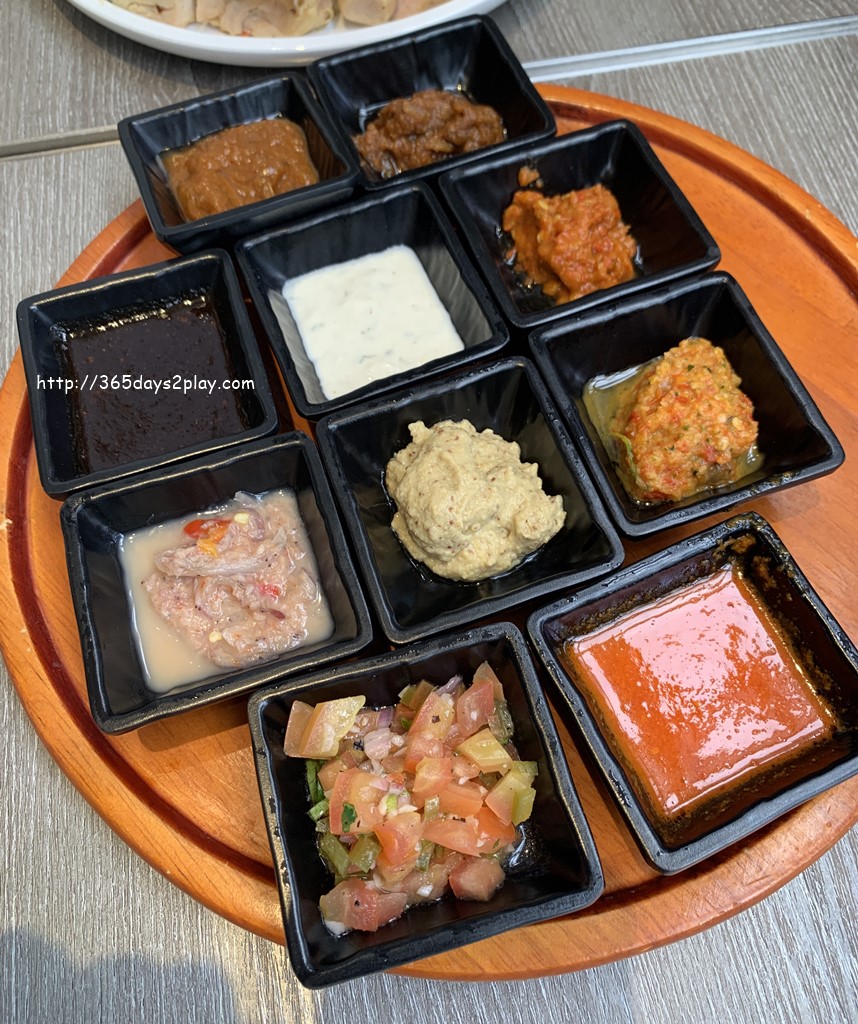 Platter of BBQ meats and the various dips and chillis available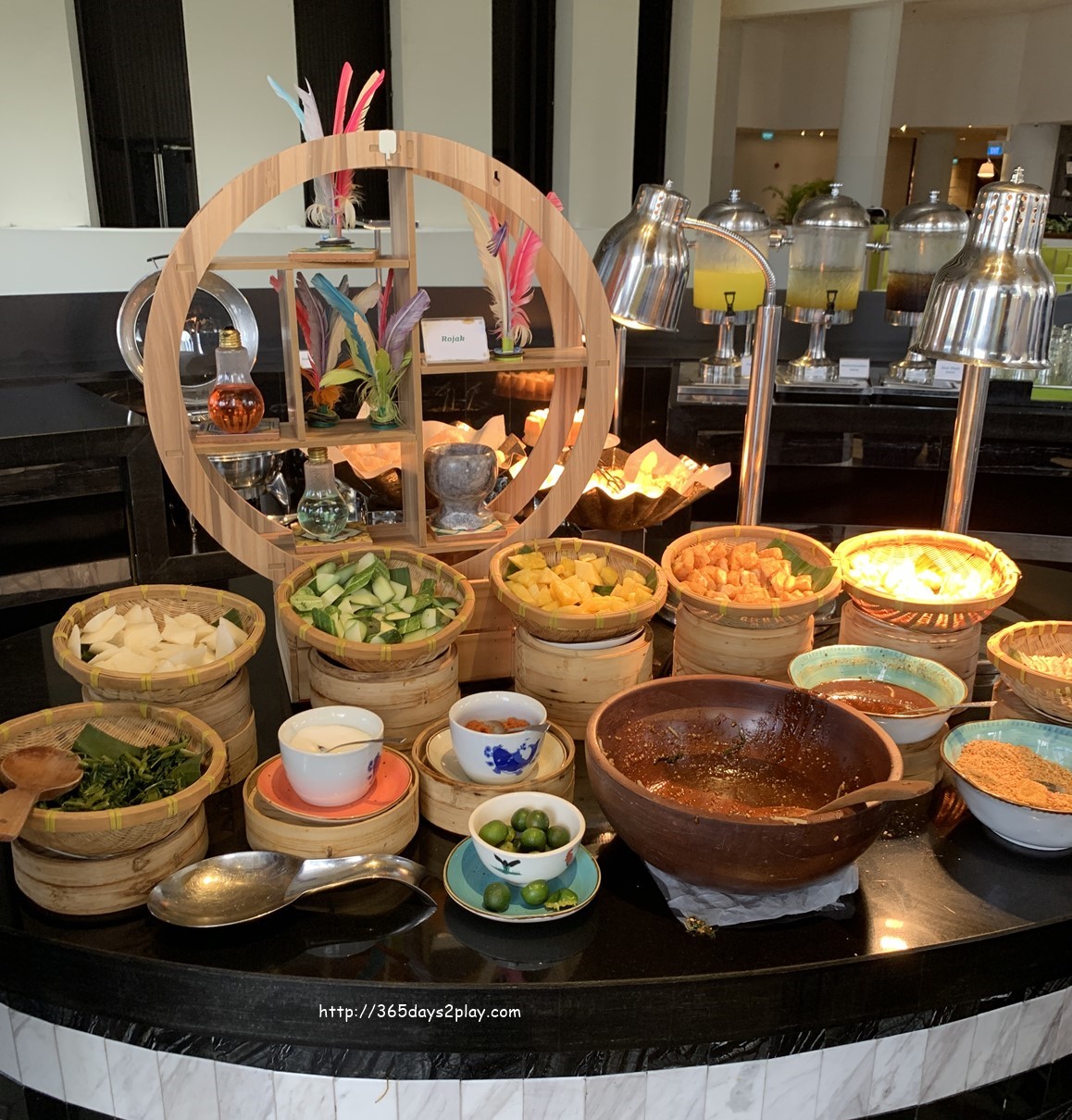 The DIY Rojak Station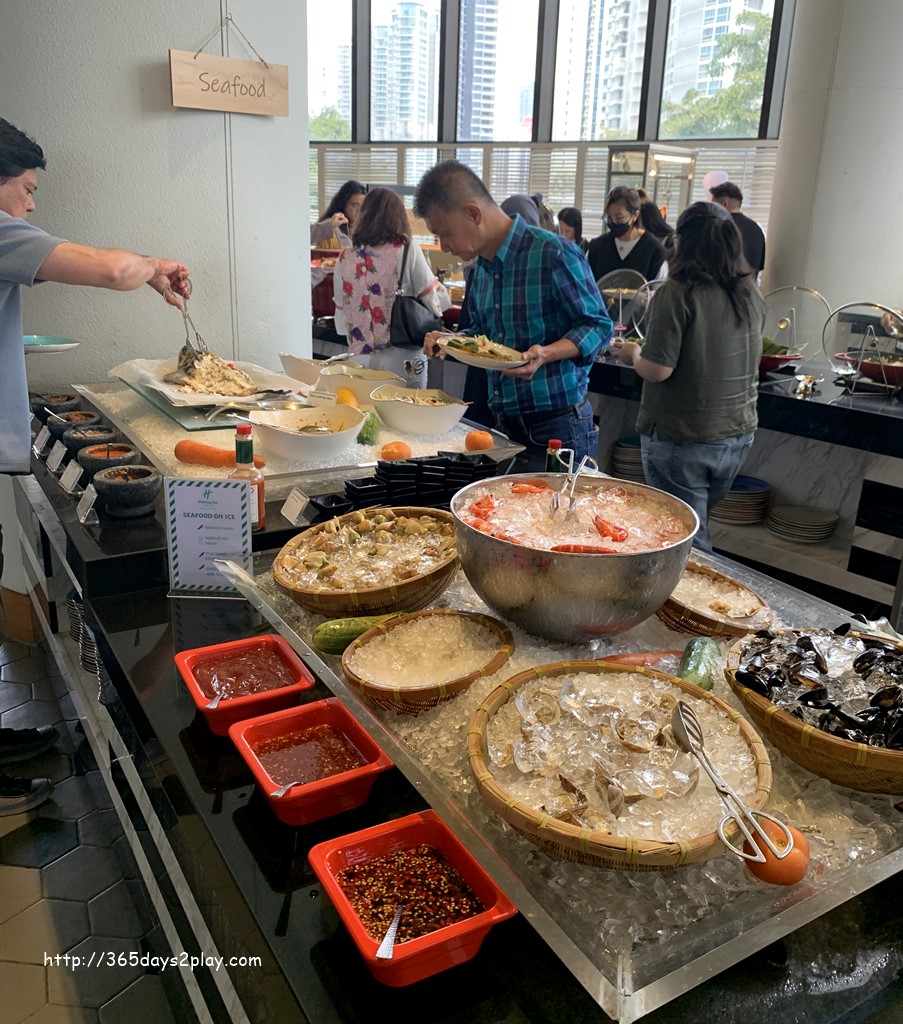 Seafood Station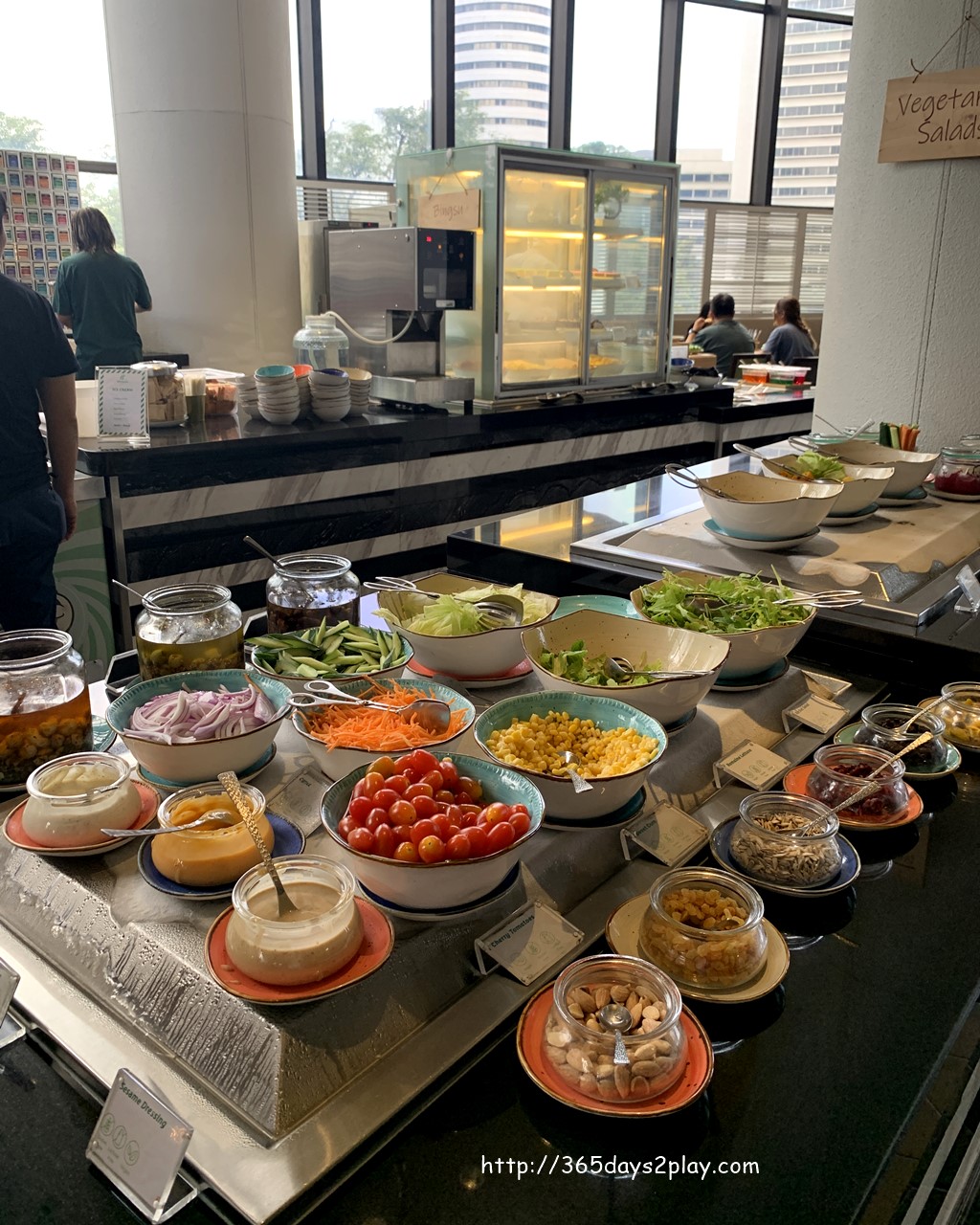 Salad bar in the foreground and dessert station at the back, including the ever popular kepik ice cream aka wafer ice cream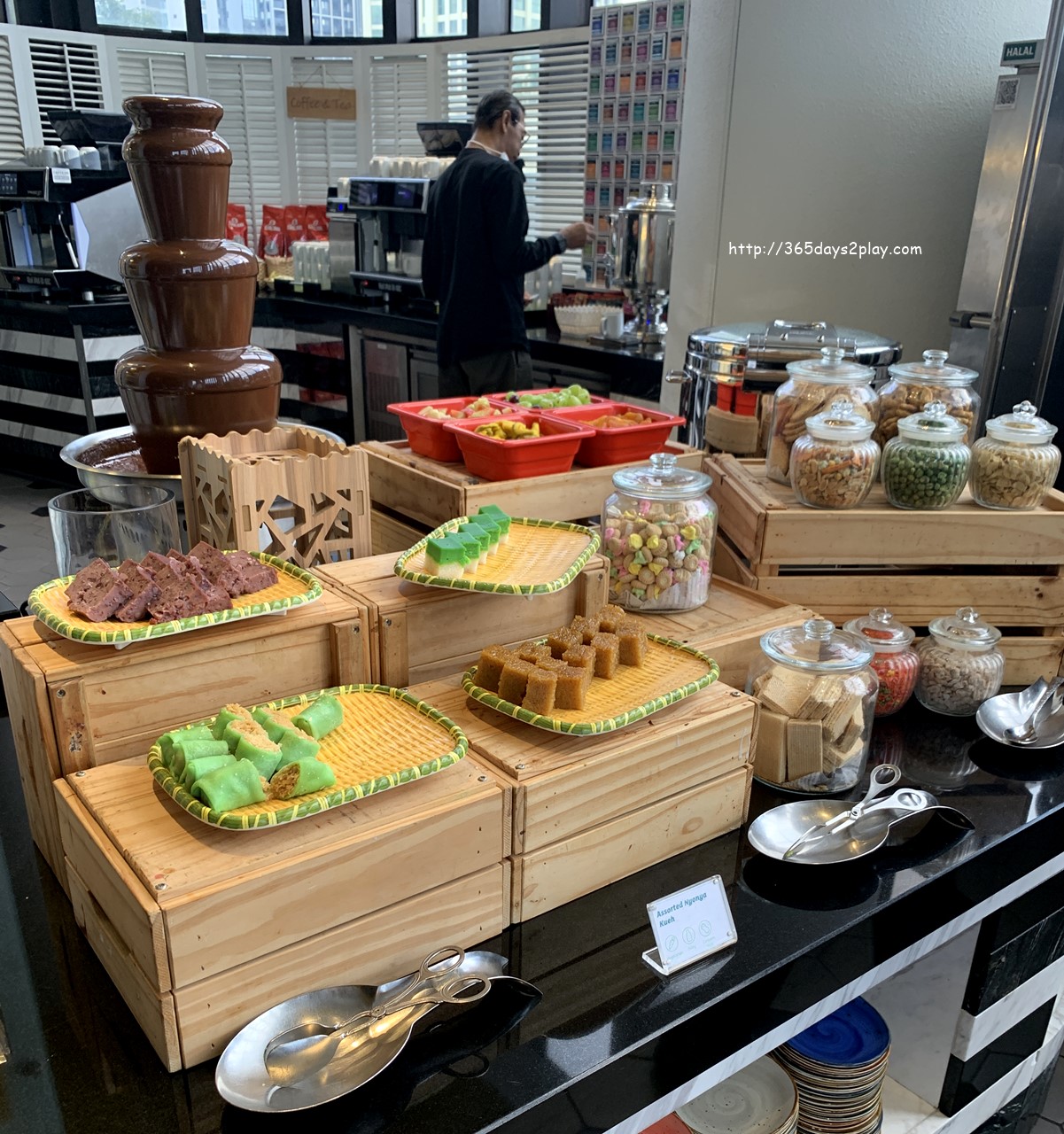 The chocolate fondue never fails to be a hit for both adults and kids alike. Other desserts in this picture include old school snacks and assorted kuihs. Just outside this picture is a cabinet of cake slices plus the wafer ice cream.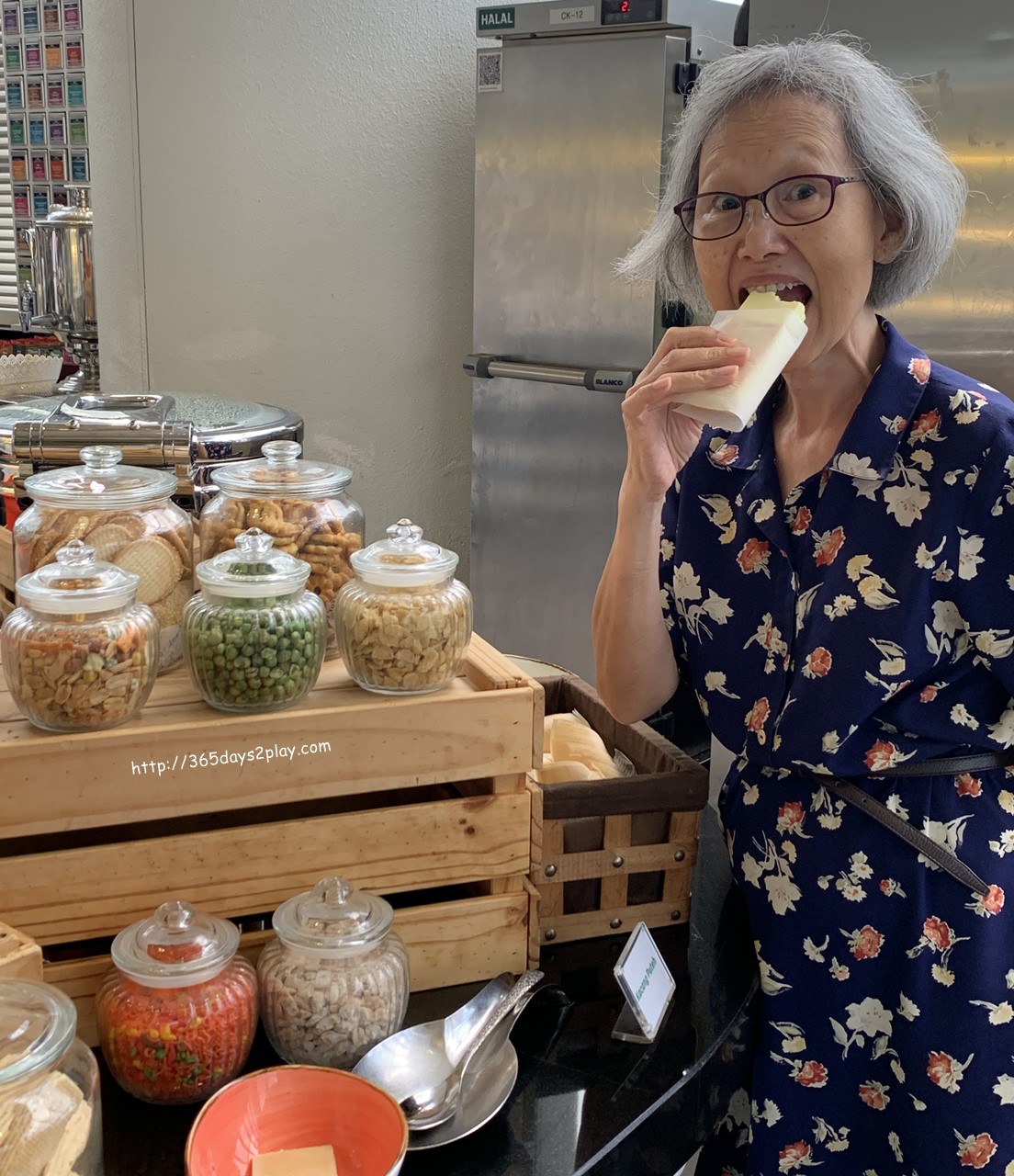 My mother enjoying her wafer ice cream!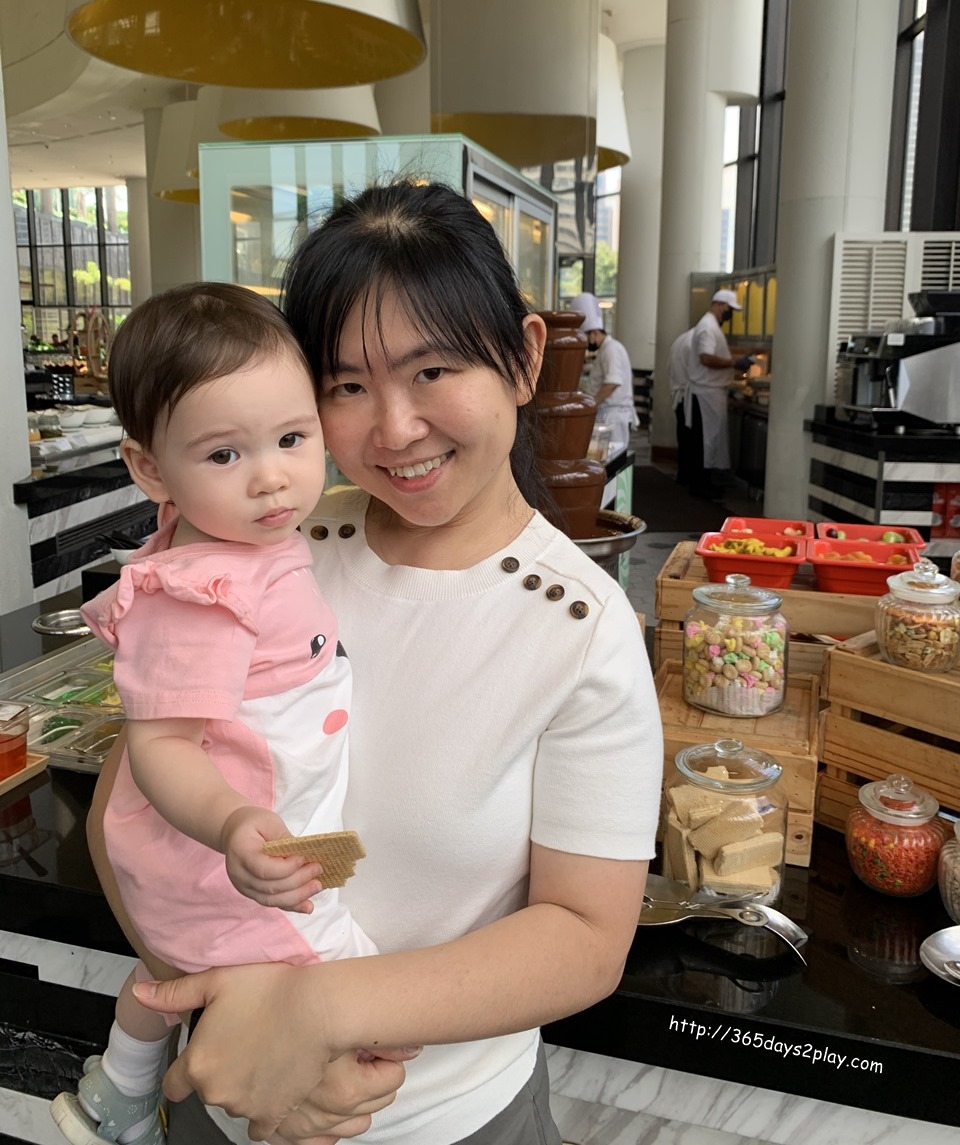 Baby Charlotte enjoying her wafer minus the ice cream…. she looks sleepy here but wouldn't be torn away from the wafer!
RAMADAN BUFFET PRICES
Date: 22 March – 1 May 2023
Buffet Promotion: 50% off for adults
Pricing:
Lunch, 12pm

–

3pm (l

ast order: 2:30pm)

Mon

–

Fri: $45

++ per adult (U.P. $

90++

) | $25++ per child (6

–

12 y/o)

Sat

–

Sun: $47++ per adult (U.P. $94

) | $25++ per child (6

–

12 y/o)

Dinner, 5.30pm

–

9.

30pm (l

ast order: 9:00pm)

Sun

–

Thurs: $55

++ per Adult (U.P. $

110

), $30++ per child (6

–

12 y/o)

Fri

–

Sat: $64++ per Adult (U.P. $128

), $30++ per child (6

–

12 y/o)
Atrium Restaurant (Level 4)
Holiday Inn Singapore Atrium, 317 Outram Rd, Singapore 169075
WhatsApp: +65 9114 0258
Tel: +65 3138 2530
Email: atriumrestaurant.sinhi@ihg.com
Click here for online reservations or visit this page for more information on Atrium Restaurant's buffet menu.