It's been a while since I visited Baker & Cook's Hillcrest outlet in the Greenwood / Bukit Timah area. I love bakeries that boast a fine selection of breads. Let me tell you, breads may look simple and cheap when compared to cakes, but it takes a skilled baker to bake an excellent loaf, whereas anyone can pretty much whip up nice looking cake. What I'm trying to say is, this is a cafe opened by a "real baker", ie New Zealander Dean Brettschneider.
Anyway, here's a pictorial of what they have available here when we visited back in January 2014. You can also read my review of Baker & Cook done a while back.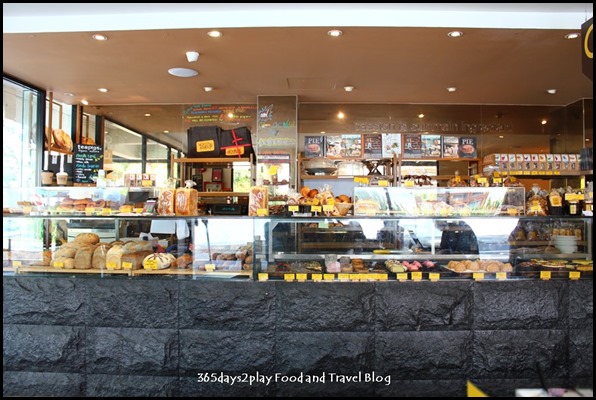 Jam doughnuts are my favourite! No wonder only one left, and it was gone while my back was turned!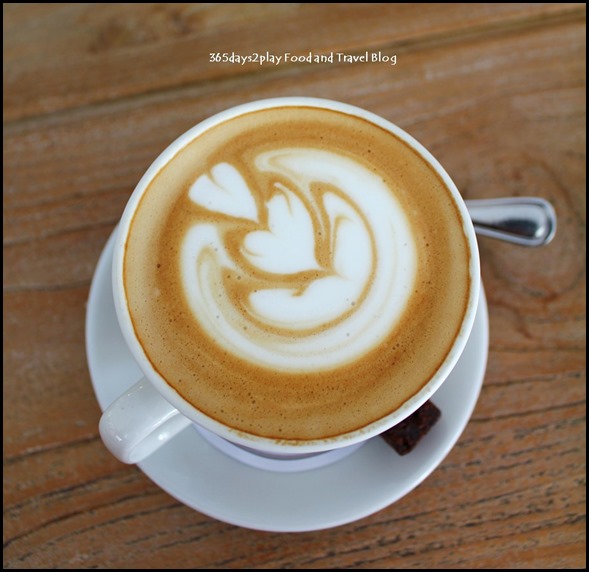 Latte $5