It's been a while since I visited Baker & Cook's Hillcrest outlet in the Greenwood / Bukit Timah area. I love bakeries that boast a fine selection of breads. Let me tell you, breads may look simple and cheap when compared to cakes, but it takes a skilled baker to bake an excellent loaf, whereas anyone can pretty much whip up nice looking cake. What I'm trying to say is, this is a cafe opened by a "real baker", ie New Zealander Dean Brettschneider.
Anyway, here's a pictorial of what they have available here when we visited back in January 2014. You can also read my review of Baker & Cook done a while back.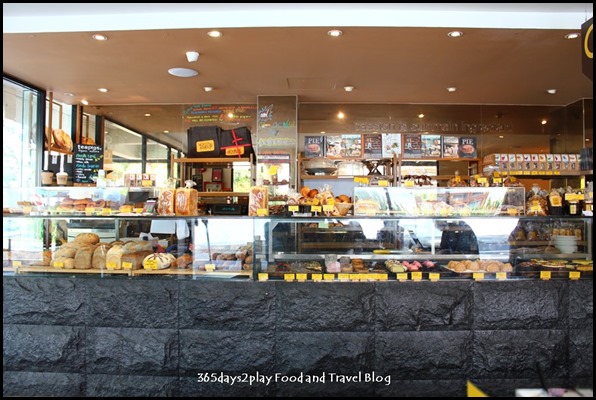 Jam doughnuts are my favourite! No wonder only one left, and it was gone while my back was turned!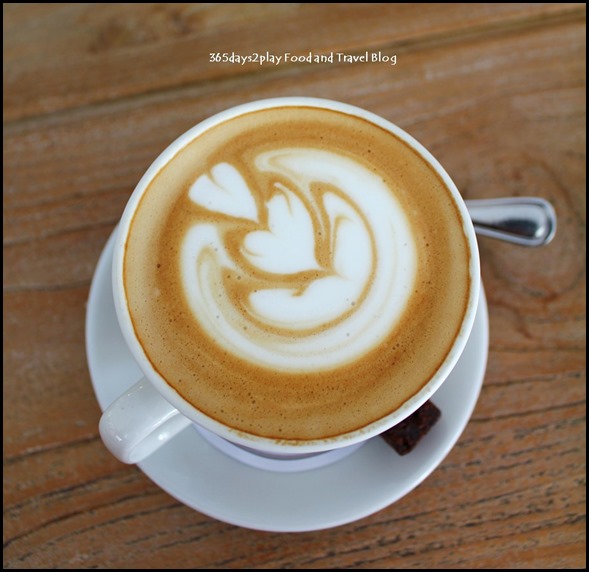 Latte $5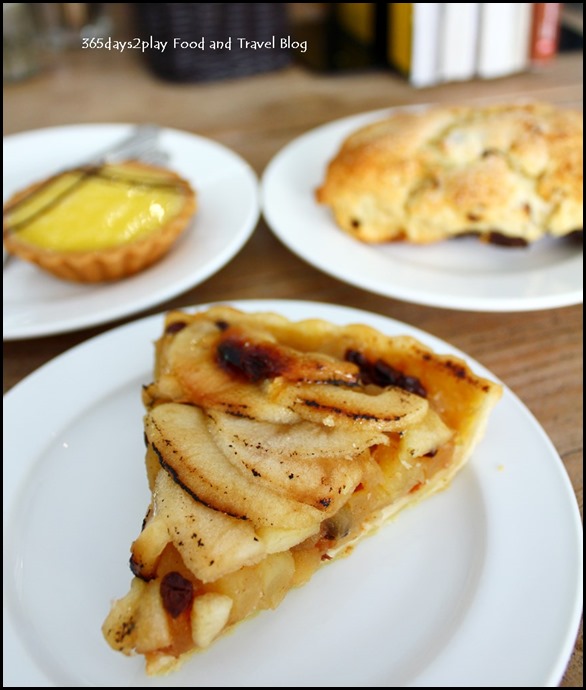 Sliced apple pie — Chunks of apples for those who love their firm and not mushy.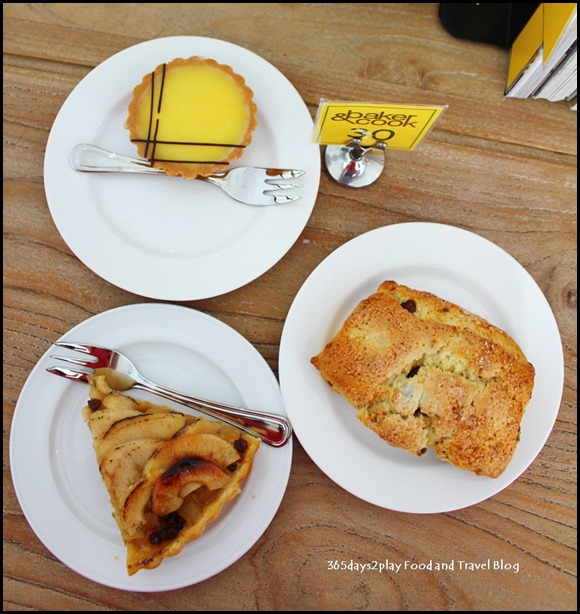 Apple pie, Scone and lemon tart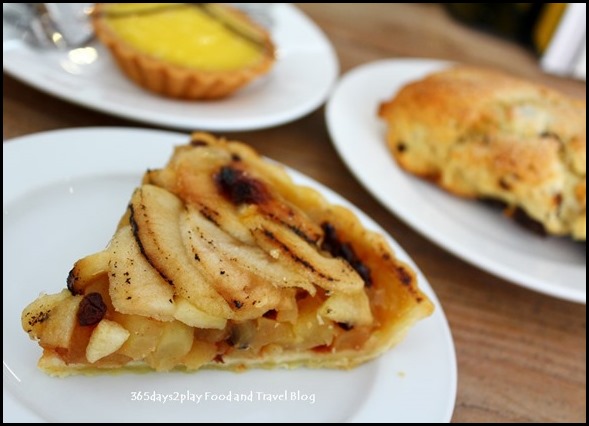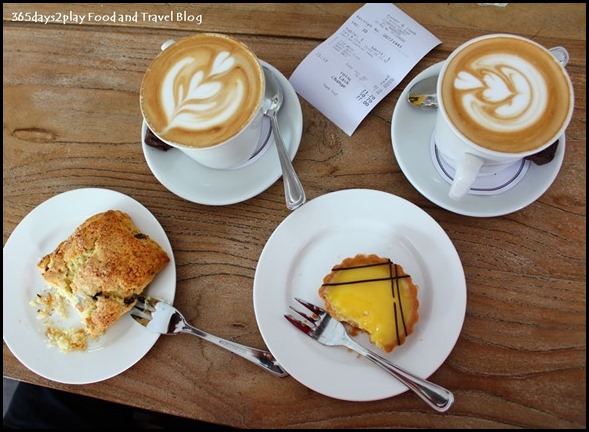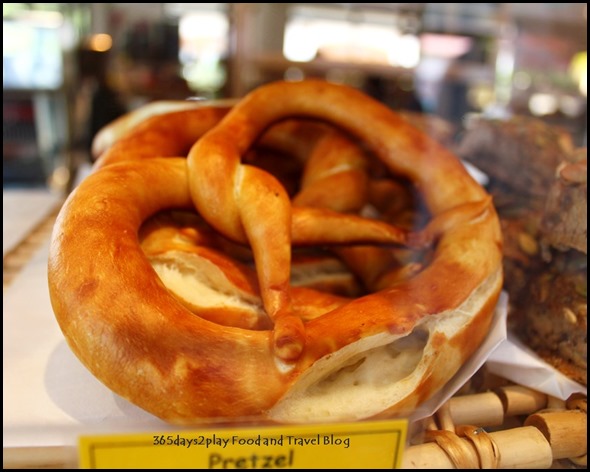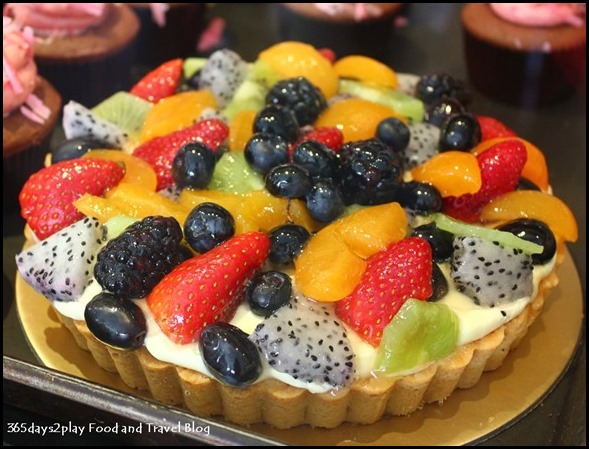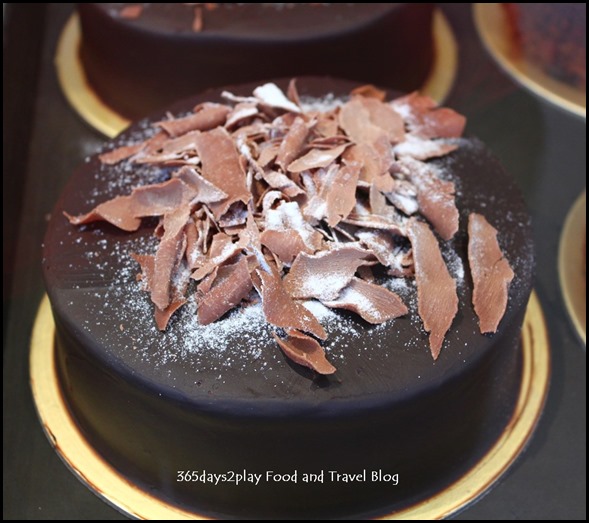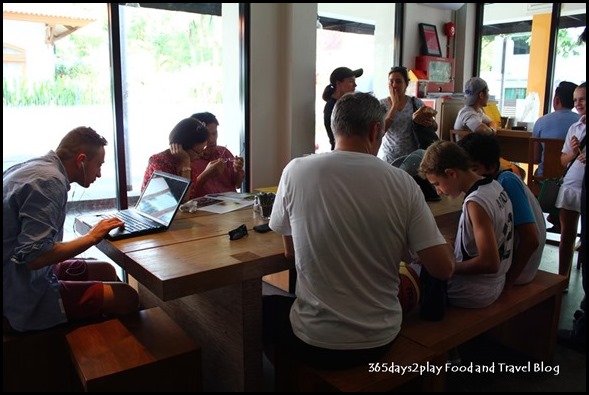 Indoor communal seating area. No more outdoor seating area due to clamping down from the authorities I think.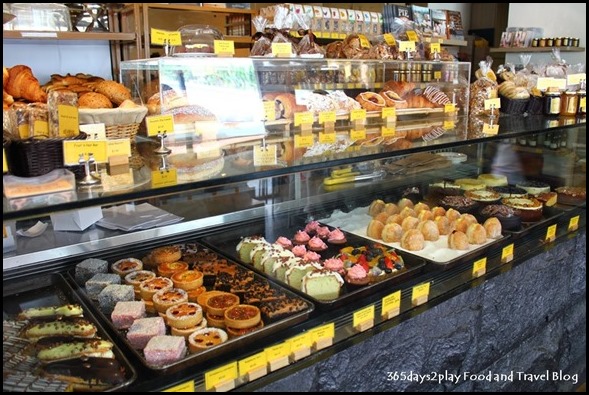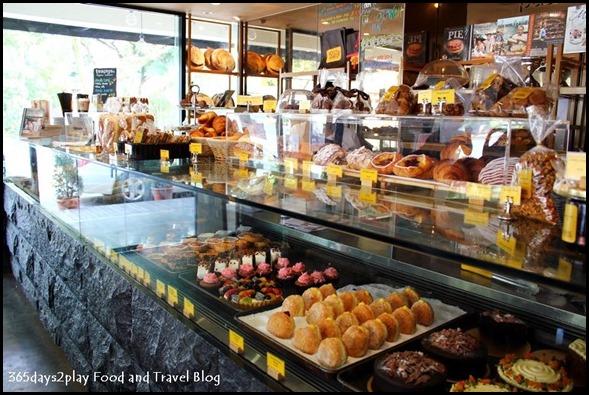 ---
Read my previous review on Baker & Cook https://365days2play.com/2012/03/08/baker-cook-singapore/
---
Baker & Cook
77 Hillcrest Road, Greenwood, Singapore 288951
Telephone : +65 6469 8834
http://www.facebook.com/Global.Baker
Also now open at Chip Bee Gardens opposite Holland Village!
44 Jalan Merah Saga,
#01-56 Chip Bee Gardens,
(Holland Village MRT)
SINGAPORE 278116.
t: +65 6472 0998
Opening hours:
Sunday to Thursday – 7.30am to 8pm
Friday to Saturday – 7.30am to 10pm