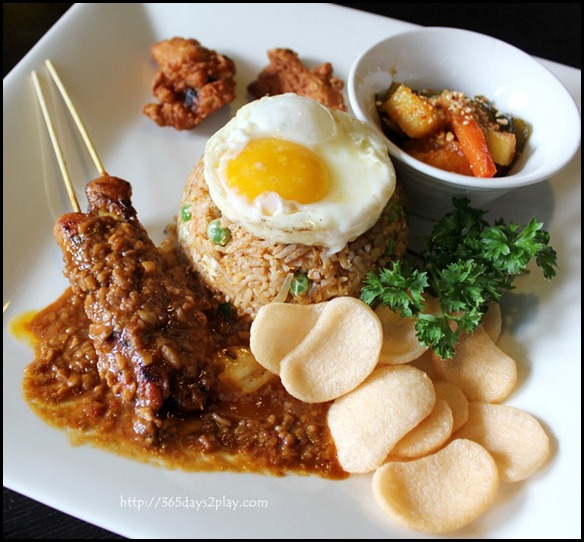 If you're ever lost for what to eat when you're at VivoCity or HarbourFront, you may just want to consider hopping across the road to the 1 year old Bay Hotel. STREET 50 Restaurant & Bar just opened last month, taking over the premises of the former Indonesian restaurant Rumah Rasa. STREET 50 offers diverse flavours ranging from Italian, French and American to Vietnamese, Indonesian and Singaporean with interesting twists.
Now every restaurant likes to say that they've added an interesting twist or a something special to their dish, but a lot of the times, the tastes are still pretty predictable. At STREET 50, I'm quite sure you will be in for a surprise when it comes to some of their signature dishes.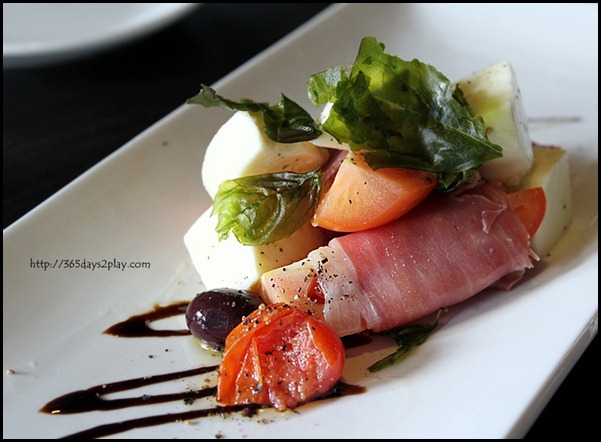 Caprese (Selection of interspersed vineyard tomatoes and buffalo mozzarella wrapped in parma ham with aged balsamico and fried basil) $12
We started off the meal with a delightful Caprese. I love Caprese and I always want to order it when I'm at an Italian restaurant. However, as you can see it is quite substantial for a starter so I end up always having to give it a miss. It was great to be able to indulge in a bit of Caprese at this tasting. Love the sweet tomatoes wrapped in the salty Parma ham! The buffalo mozzarella was a little tough though.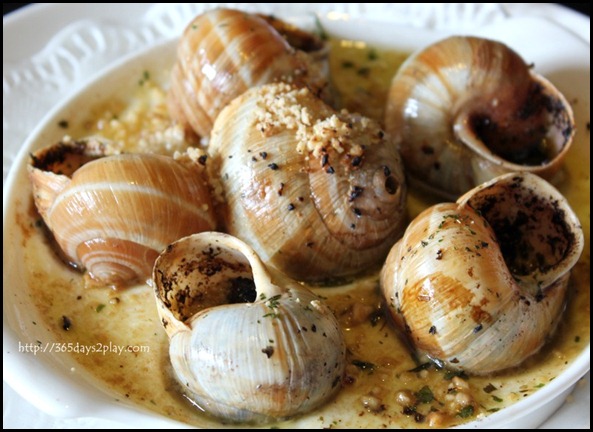 Hazelnut Escargot (Slow-baked Burgundy snails stuffed with hazelnut butter and flambed with brandy) $14
Escargots! Another one of my favourite foods! We were in for a special treat because these Escargots were also flambéed in Brandy. I've seen flambé of numerous steaks, and even a flambé Pencai, but never before, flambéed Escargots!