When it comes to thinking of great places to go for dinner, Orchard Road hardly comes up tops in my mind. Of course there are some good restaurants around this area, (my favourite being Lawrie's Prime Rib Restaurant) but you have to wade through a sea of generic restaurant chains to get to the gems. I'd rather go to the Club Street area or Robertson Quay for a restaurant with more "character".
But of course, it's a totally different story if you've just traipsed through the whole of Orchard Road for the last 5 hours. Then the last thing you want is to have to travel somewhere else for dinner! That's when I go for my fool proof option, Oriole Cafe & Bar. Technically speaking, it's address is listed as being located at the Pan Pacific Serviced Suites, but it is right next to 313 Somerset shopping mall, and more importantly, Oriole Cafe & Bar is located a few paces from the Somerset MRT underpass, which will mean less walking and a quicker rendezvous with the bed who misses you.
For a location such as this, the menu is surprisingly affordable, especially if you were to compare this with places like say P.S Cafe or Wild Honey nearby? This is what we had for dinner a couple of Mondays ago.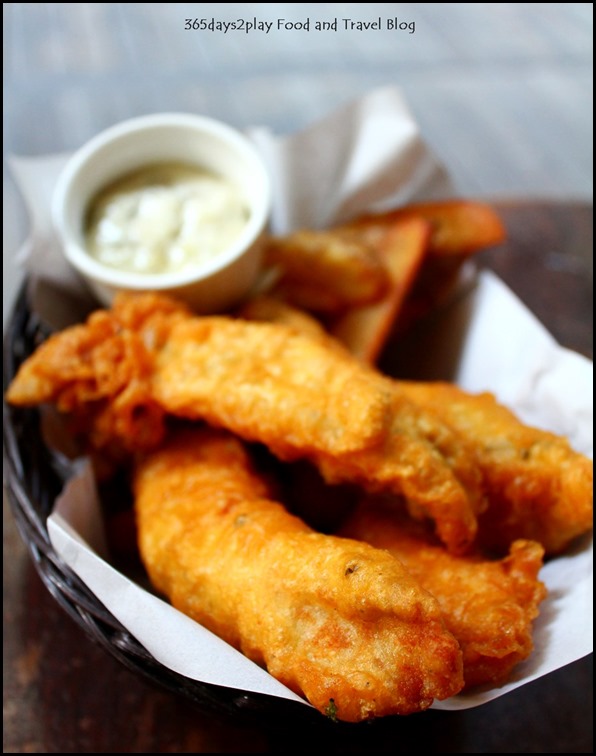 Fish and Chips (Battered snapper fillets, hand-cut chips, tartare sauce or malt vinegar) $19