Catalunya's Weekend Brunch Buffet is like no other that I've ever experience! It's rowdy, it's fun, it's sensational, it's fantastic! If you think you've seen one buffet and you've seen them all, Catalunya's Weekend Brunch Buffet will change your mind!
Let me tell you five facts about Catalunya's Weekend Brunch Buffet that sets it apart from the others, culminating in the show stopper….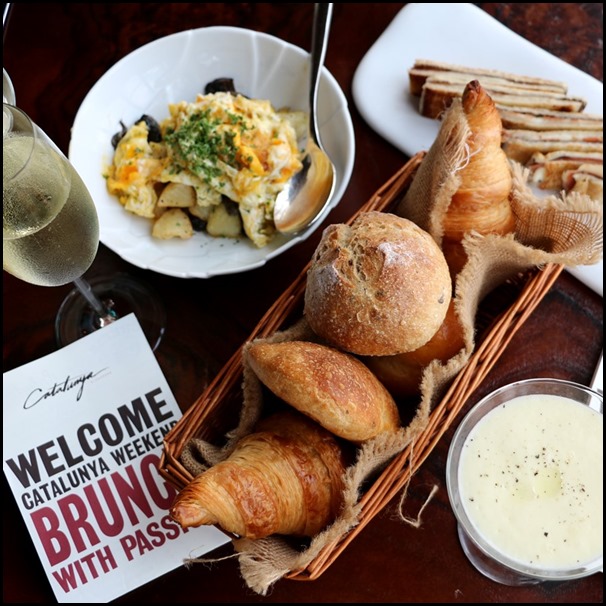 1. It's a Spanish inspired buffet
Are there any other Spanish buffets out there? There certainly are a number of Italian ones, as well as International ones, but none that are Spanish focussed.
2. Appetisers Galore
The array of appetisers is mind boggling. The Chacuterie section comprises numerous types of smoked meats such as the much sought after Iberico hams. There is even a whole bowl of steak tartare, which is one of my favourite things. The fish section comprises things like smoked salmon, hamachi with ponzu sauce, sardines and even anchovies. Yes I did say this is a Spanish buffet. And at last count, I saw 7 different types of salads.
I for one normally spend the bulk of my time at the appetiser section when I go for buffets as I love all the raw or smoked meats. They're not things you can get easily when you dine ala-carte, at least not in this variety. So this buffet is really heaven sent!
3. Buffet line has no mains???
After you have surveyed the buffet line, you will find there are no mains laid out! That's because the mains will be served to each table around 1.30 pm. What a fantastic idea to do away with the perennial problem of how to make the mains still taste moist, tender and fresh when it's been sitting under the warmer forever.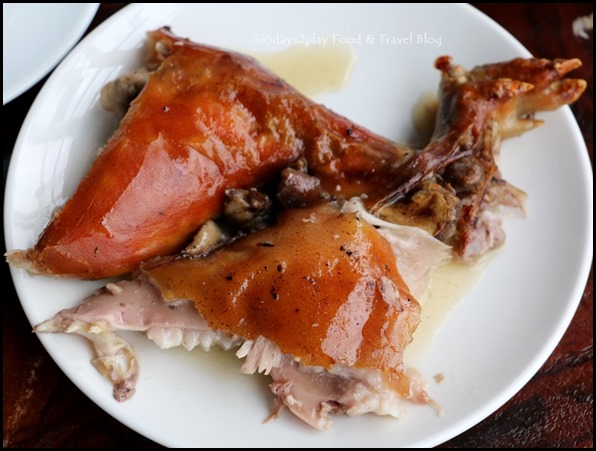 The suckling pig is surely the highlight of the mains, and really the best that I've ever eaten. So tender you don't even need a knife, and the crackling, oh my, wafer thin and glistening with oil!
4. Fabulous Views
At Fullerton Pavilion, it's as if you're dining on water. And you get to enjoy the views of the iconic Marina Bay Sands. Need I say more?
5. It's a rowdy and passionate affair
For this, no amount of words can do justice. You have to watch the video near the end of this article to see for yourselves!
Scroll down to check out the photos!