[Media Invite]
Sometimes change is a good thing. A couple of years back when I first visited Cook & Brew, located on the 33rd floor of The Westin Singapore, the ambience looked really promising but the food was just average. This time round, I am glad to report that Cook & Brew's refreshed menu is much more appetising and exciting. The following are some of the dishes that are worth checking out.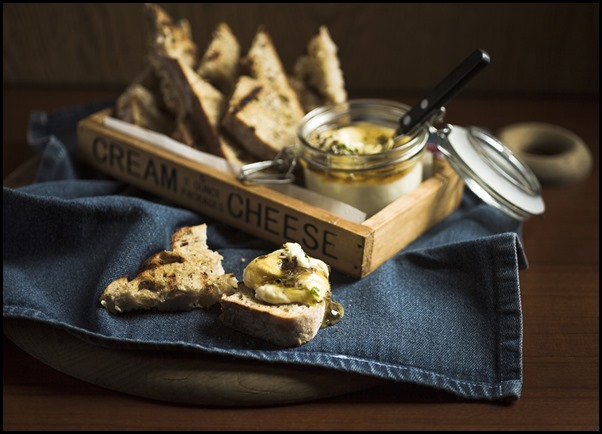 Whipped Buffalo Milk Ricotta Cheese $15
Before you do anything else, order this appetiser first. This was seriously so good. Who knew that a slab of Buffalo milk ricotta with truffle honey on a slice of grilled bread could be this good? I think I single-handedly finished half a pot of that ricotta cheese.