Contrary to what the title may imply, the next post will be about a cze char stall at a coffee shop. Loyal readers to my blog will know that I seldom post photos of hawker food or cze char. It's not that I don't eat hawker food, it's that I don't actively search for the best hawker food or cze char in Singapore. My parents being health fanatics, they do not find hawker food to be healthy. Orh Luak, Char Kuay Teow, Kuay Chap, Chai Tow Kuay, they steer clear of it! Hence there is little opportunity for me to cover such cuisine. As for cze char, we seldom hop around too because once a "heathier" cze char stall is found, we seldom veer from it.
This review that I am doing on Fatt Choy Mui Seafood Restaurant, is probably one of the precious few that you will be reading on my blog, unless I decide to venture out with the Partner or with friends. People living near Cassia Crescent probably know about this cze char place, especially since there is a huge tent set up next to the block to cater for the many more diners that can fit under the roof of the coffee shop.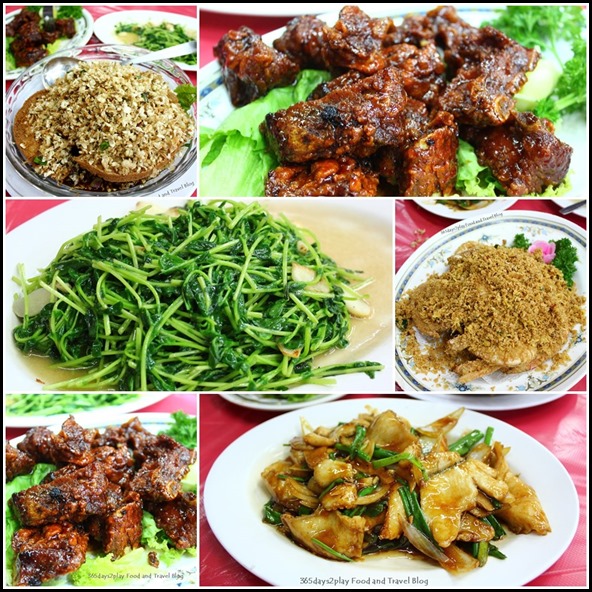 These are basically all the dishes we had that night, together with my 3rd Uncle's family. My parents and my cousins had all dined here together previously, and had raved about it. Apparently on the 3rd occasion that I joined them, the food was not spectacular for some reason. Which is saying something, since I had already thought the food to be above average.