Recently I was invited to try the durians from Durian SG Prime. Durian SG Prime obtains its durians from the Raub district of Pahang, Malaysia. They offer durians from 3 mountains : Famous Tiger Mountain, Indigo Hill Mountain and Cold White Leaf Mountain. Durian experts will probably have their own favourites. I was told the Famous Tiger Mountain durians was well-received by most people, hence decided to go for the Old Tree Mao Shan Wang and Black Gold durians.
The durians arrived in neat sealed boxes. They passed my visual test as the durians looked vibrant yellow, fresh, firm/dry and not mushy. The taste of the durians was very good too. They were creamy, with the MSW having a slightly sweeter taste while the Black Gold had a slightly more bittersweet taste. These may sound like generic words, but I have come across durians that were tasteless or lacking in flavour!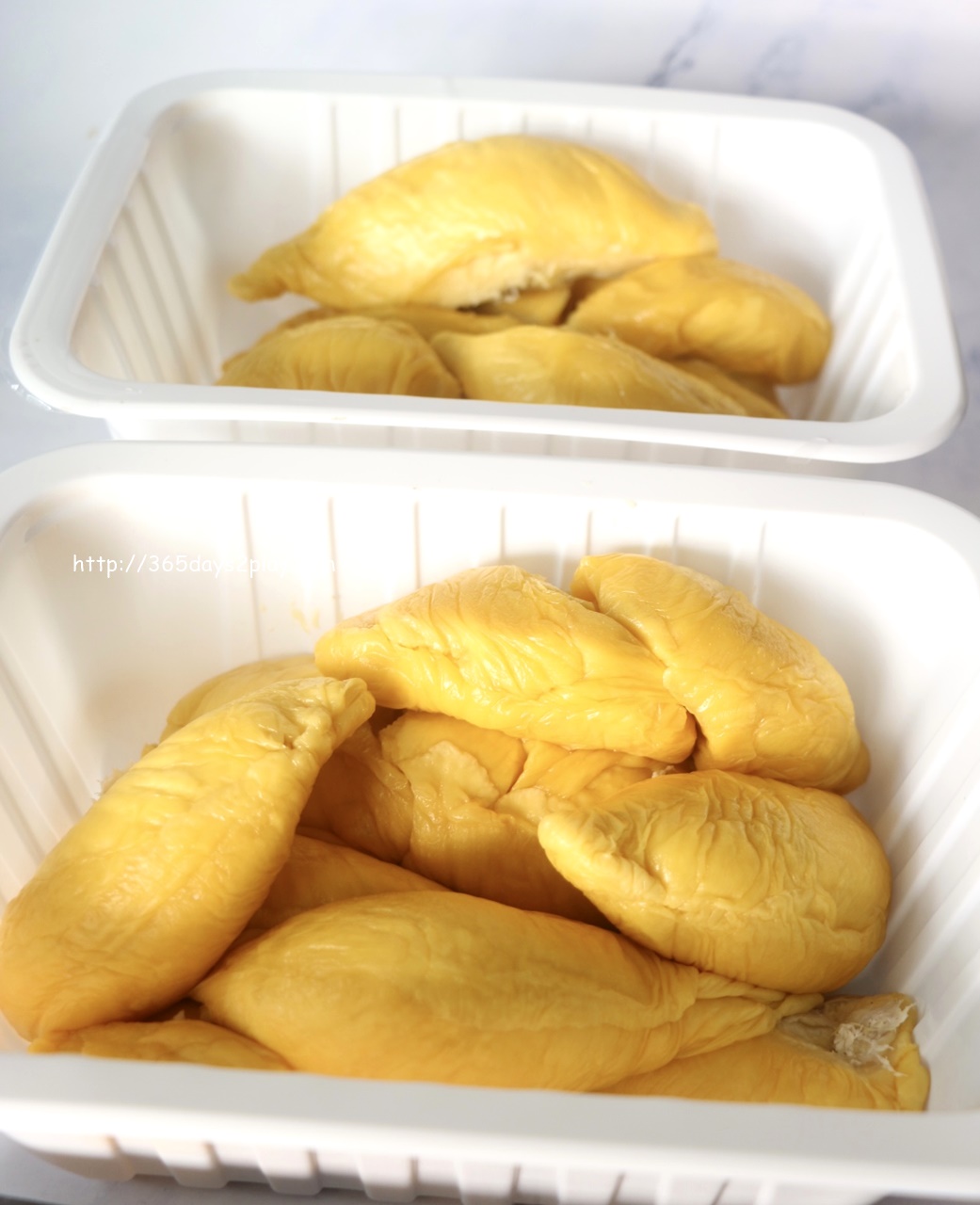 I liked that the durians came in air-tight sealed boxes, as opposed to styrofoam boxes. This not only keeps the durian fresher, it also helps to contain the smell, especially if you have to leave the durians in the fridge for a while before consuming them. A very important point because the husband does not like durians!
The only downside is that the delivery timing was a little off. We had asked for a 5pm delivery but were told that the durians were stuck at the Causeway when we checked at 6pm. I suppose that's somewhat of a good thing because it shows the durians are really transported fresh daily.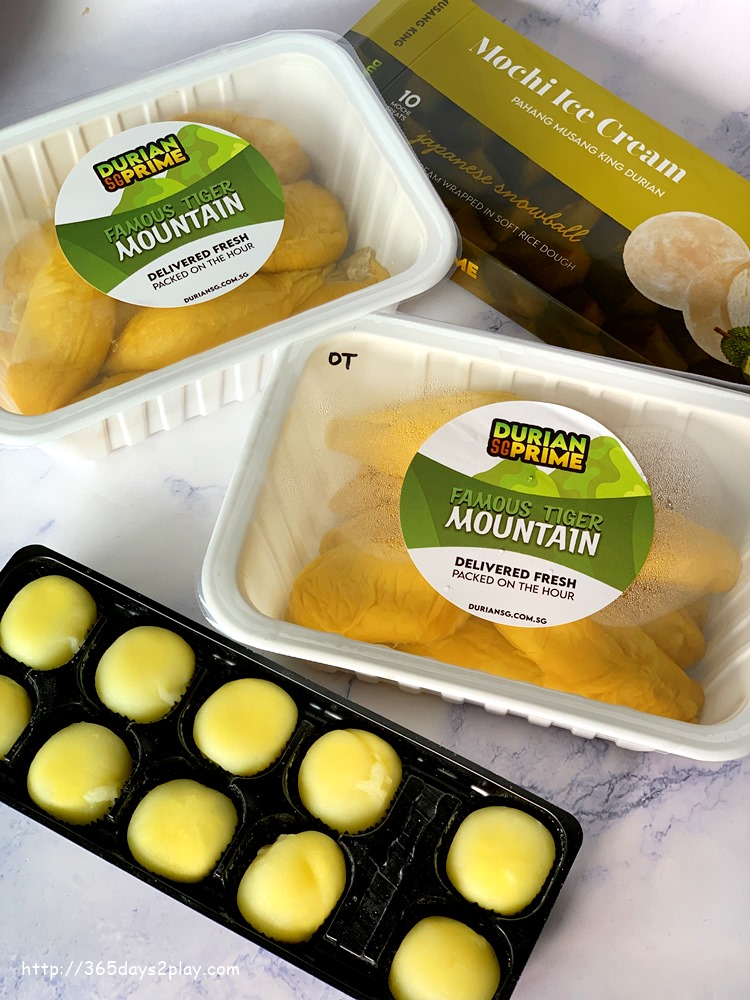 Durian SG Prime also sells other durian products such as Durian Mochi Ice Cream
Durian SG Prime touts itself as providing the cheapest durian delivery in Singapore as they do direct collaborations with the plantations, thus minimising on additional costs from third-parties. I am not able to comment on this as my durians were sponsored so you may want to do your own shopping around to check on prices. Do look out for discounts and promos from Durian SG Prime though, as they seem to have a daily special. They often have very cheap durian deals going on. Or you can consider going down to their outlet in Geylang to enjoy the durians on the spot. Nothing like having a durian opened right in front of you, inhaling that beautiful aroma and tucking in with your fingers!
Durian SG Prime
Lorong 24A 456 Geylang, Singapore 389415
Opening Hours: Monday to Sunday, 10 AM to 1AM mid-night