Day 3 of 365days2play's Honeymoon in Luxembourg, Germany & France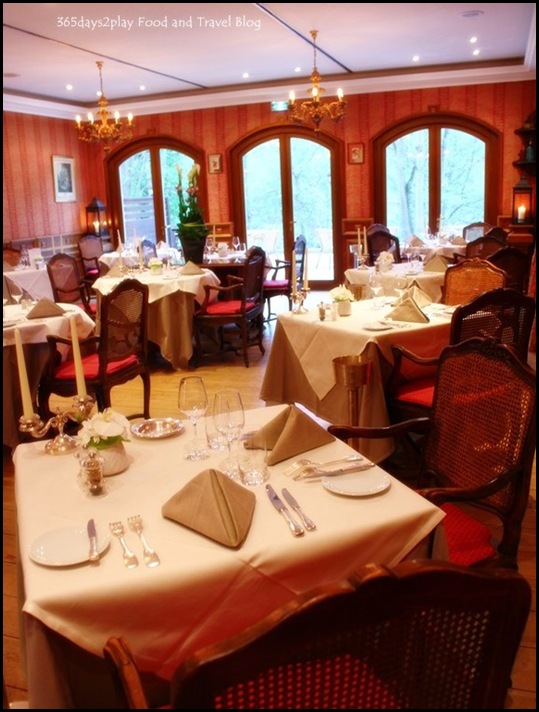 Day 3 – We were generously invited to dinner during our stay at Château de l'Ile & Spa in the Strasbourg/Ostwald region. Château de l'Ile has 2 restaurants. The Restaurant "Winstub de l'Ile " has all the charm of an Alsace brasserie with its typical welcoming decor: traditional benches, solid rustic chairs, decorated ceiling, and tinted windows. You can enjoy regional dishes at this restaurant.
The other restaurant, which we eventually chose as our dining venue for the evening was Restaurant "Gourmet de l'Ile". It is decked out to look like a 19th century bourgeoisie house and serves fine dining French cuisine.
We perused the menu and concluded that the Tasting menu at 74 Euros was the most value for money, yes even though 74 Euros doesn't sound cheap on its own. The starters were already above 20 euros while the main courses were above 30 euros, so it made very good sense to get the Tasting menu, even if we had to take 3 hours to finish the meal!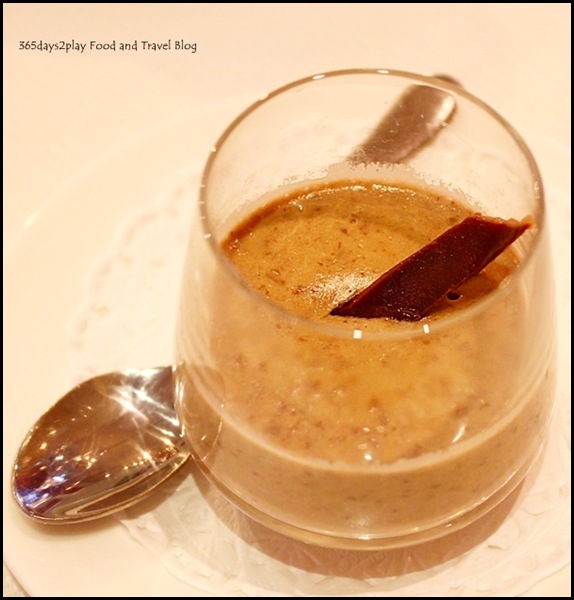 Lentil soup with bacon
As with all fine dining, you always get more than what you've ordered! There will be "surprises", more "surprises", "mouth washers" literally, and chocolates after desserts! Don't be planning to go home early when you dine at a fine dining restaurant! This here was the appetiser of lentil puree soup with a stick of bacon in it. It was an amazing starter as the graininess of the lentils and smokiness of the bacon really gelled together very well, kick starting the whole meal.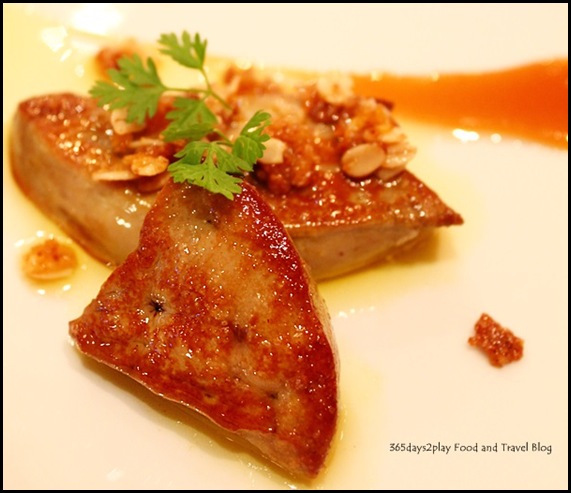 Pan-Fried Foie Gras, butter muesli, apple compote & Caramel 27 Euros