The Partner likes to cook, so I am always on the look out for supermarket deals and other good places to shop for our groceries. One of our weaknesses is the meat counter, where we can spend a good 5 to 10 minutes scrutinising the various cuts of meats on sale. Btw, not all cuts of meat are displayed. Those in the know will often ask for the more specialised cuts such as skirt steak, hangar steak etc. And it's a real pity we can't get beef tongue easily in Singapore.
So it was with a bit of excitement that we drove halfway across Singapore to check out the newly opened Ethan's Gourmet Foods. The 2,271 sqft grocer boasts premium and exclusive gourmet products air-flown straight from source every other week. One of the 3 founding partners is also a native Japanese who has an extensive network amongst food producers in Japan, hence slant towards Japanese products.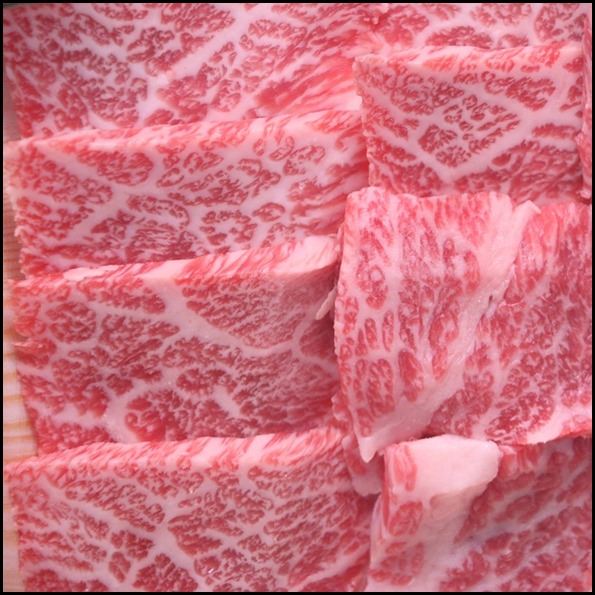 My eyes…. the marbling!!!
Premium products that retail at Ethan's Gourmet Foods include Tajima wagyu or Kobe beef, Hokkaido snow crab and scallops, amadai aka tile fish, Australian pasture-fed lamb. Ethan's Gourmet also offers personalised cutsand complimentary marinating services. Check it out, you  can even get dinosaur-shaped minced meat patties!