The Partner likes to cook, so I am always on the look out for supermarket deals and other good places to shop for our groceries. One of our weaknesses is the meat counter, where we can spend a good 5 to 10 minutes scrutinising the various cuts of meats on sale. Btw, not all cuts of meat are displayed. Those in the know will often ask for the more specialised cuts such as skirt steak, hangar steak etc. And it's a real pity we can't get beef tongue easily in Singapore.
So it was with a bit of excitement that we drove halfway across Singapore to check out the newly opened Ethan's Gourmet Foods. The 2,271 sqft grocer boasts premium and exclusive gourmet products air-flown straight from source every other week. One of the 3 founding partners is also a native Japanese who has an extensive network amongst food producers in Japan, hence slant towards Japanese products.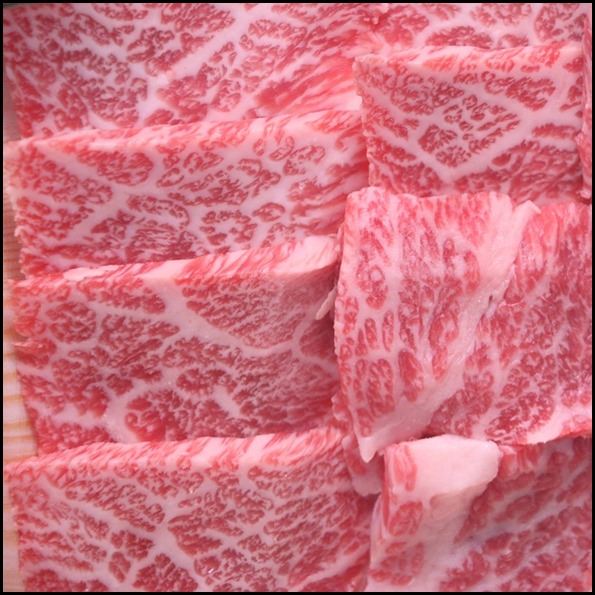 My eyes…. the marbling!!!
Premium products that retail at Ethan's Gourmet Foods include Tajima wagyu or Kobe beef, Hokkaido snow crab and scallops, amadai aka tile fish, Australian pasture-fed lamb. Ethan's Gourmet also offers personalised cutsand complimentary marinating services. Check it out, you  can even get dinosaur-shaped minced meat patties!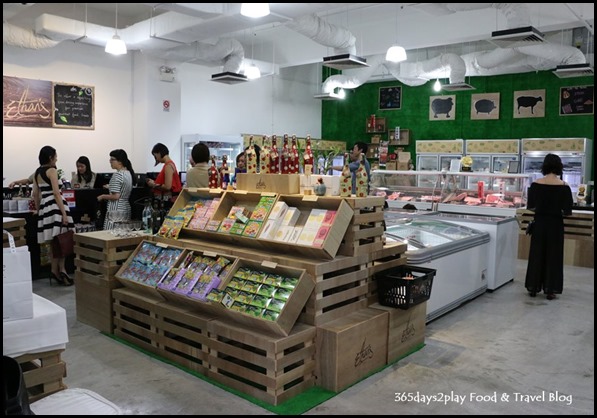 Ethan's Gourmet Foods is rather spacious thanks to their location.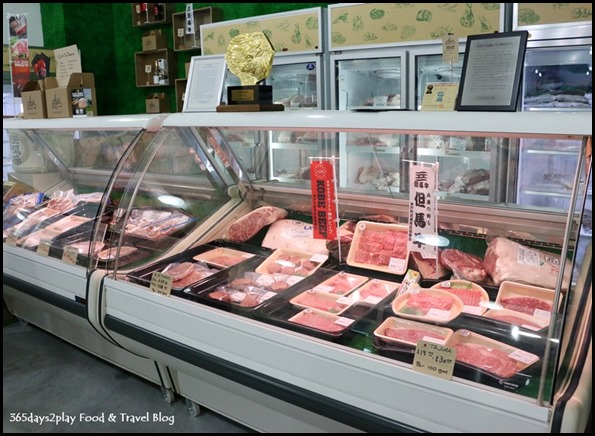 The meat display
Kobe Short Rib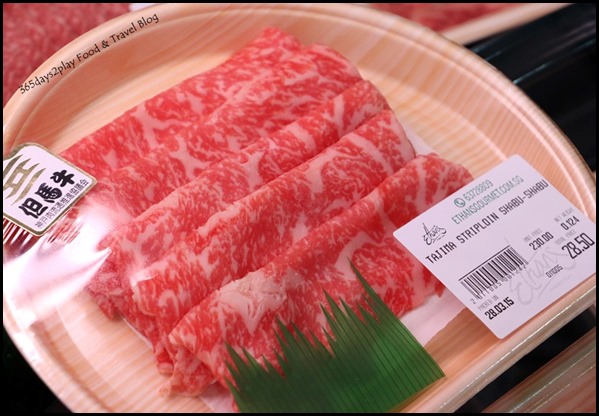 Tajima Striploin cut thinly for shabu shabu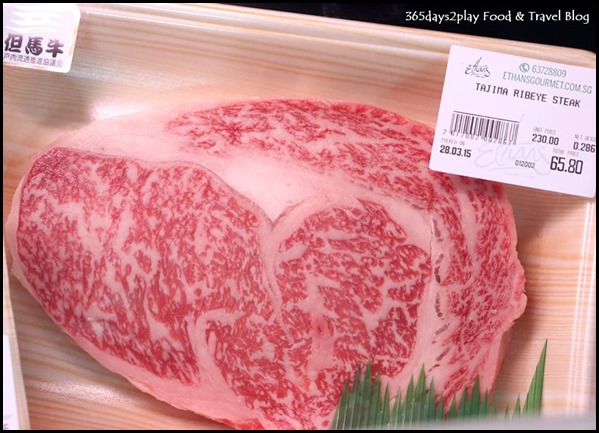 Tajima Rib Eye Steak 
It is an eye popping $65! But imagine how much you would have had to pay if you ordered this in a restaurant. More than $100 I'm sure. We bought 2 Tajima butt steaks for about half the price, and those were superb! I've always been a rib-eye fan as I like a rich tasting meat, but with this much marbling, any cut of meat would do the trick.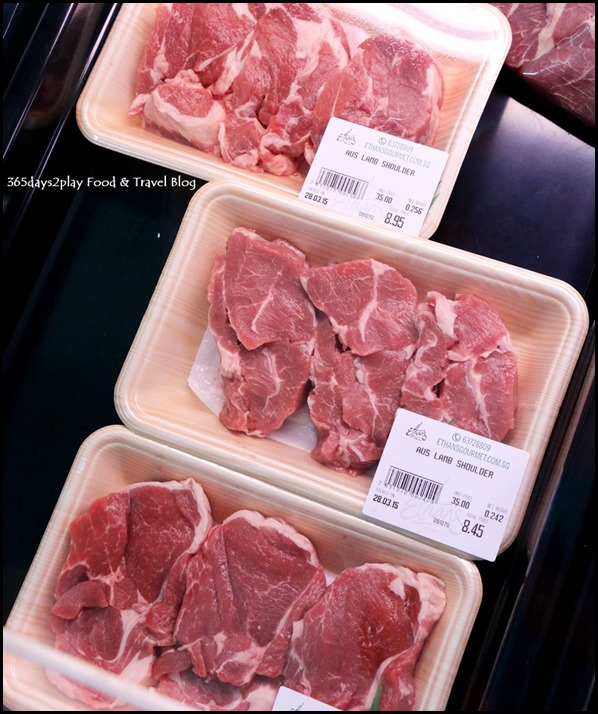 Australian Lamb Shoulder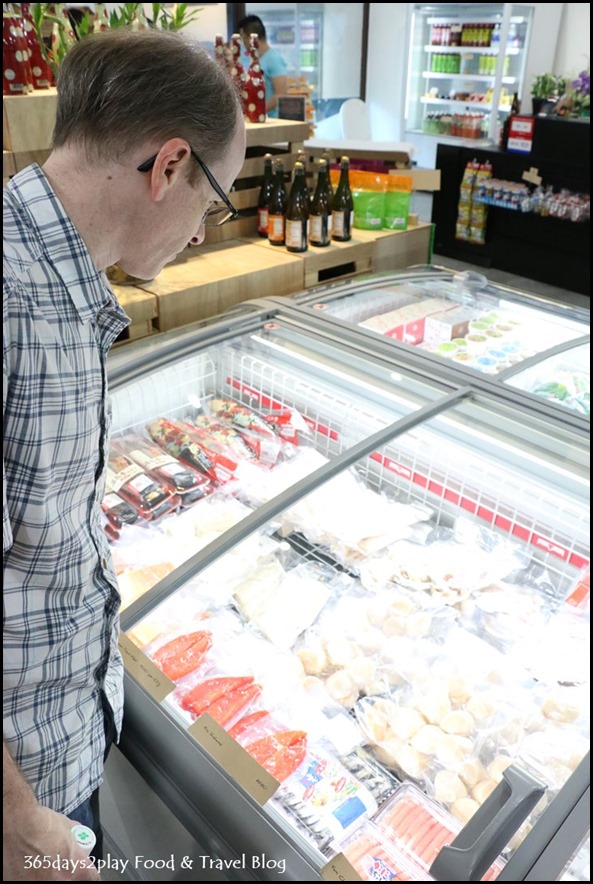 You can also get seafood items here. Check out the Hokkaido scallops, and the huge reddish lumps which is mentaiko! Cost only $7+! To think they give you just a smidgin whenever you order it at Japanese restaurants!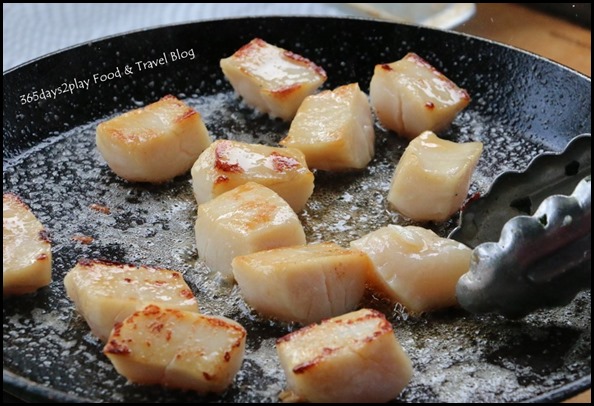 Scallops are like a fast food! All you need is to sear them in a hot pan, season with a bit or salt and pepper, and they're ready to eat!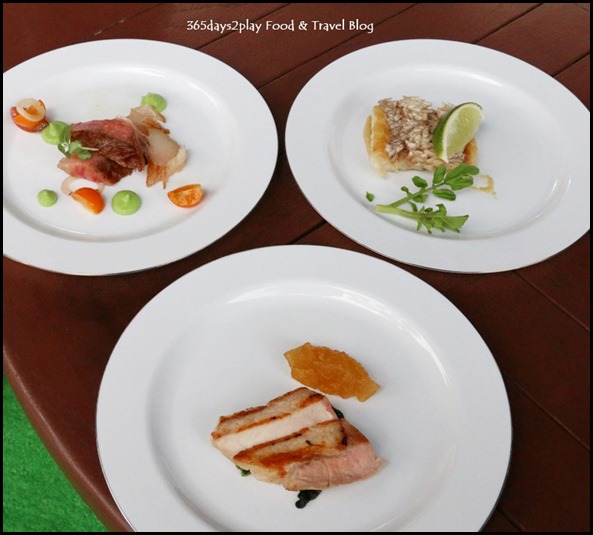 We were also treated to a sampling of what you could have for lunch and dinner. With good meat, there's really nothing else you need to do but to simply sear it in a hot pan.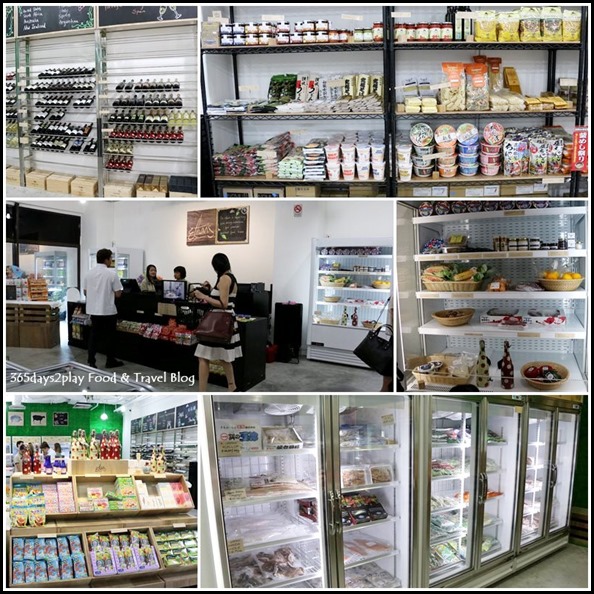 Other Japanese products like udon, green tea, vegetables etc….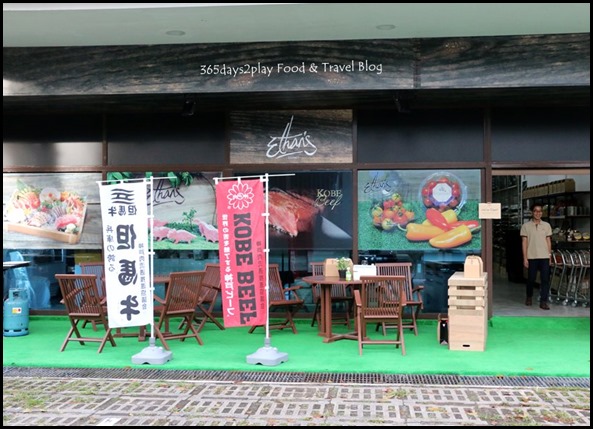 ---
Add me on Facebook, Instagram and Twitter if you want to be kept up to date with the latest happenings in the food and lifestyle scene in Singapore!
---
Ethan's Gourmet Foods Pte Ltd
Tagore Industrial Park
B1-01 Entrepreneur Centre
50 Tagore Lane, Singapore 787494
Tel : 6372 8809
Hours : Tues to Sun 11 am to 7pm (Closed on Mondays)