I have been craving cafe food lately so I went back to look at my old pictures and realised that I have not been blogging about cafes in Singapore for the longest time! So to make amends, you will be seeing more cafe posts in the coming weeks! Hold on tight because there's going to be a deluge of pancakes, eggs Benedicts, waffles, grain bowls, hot chocolates and flat whites coming at you! I'm sure you won't mind, would you?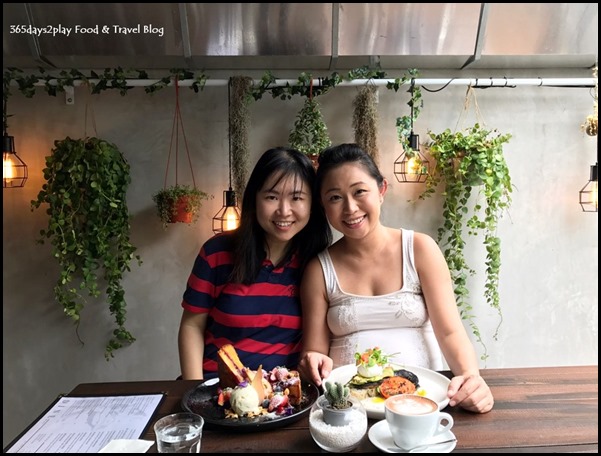 Visited Botanist late last year when my friend was still pregnant and on early maternity leave. Run by the same guys who also run Pacamara Boutique Coffee Roasters and Alchemist, Botanist is probably well known in the cafe hopping scene because of its garden-like decor. Aside from Instagram opportunities, it is quite soothing to see the touches of greenery all around.
We had intended to visit more cafes but she popped soon after, about 2 weeks after this picture was taken! One hardly thinks about it but there's a lot of nice cafe food that you can't have while you're pregnant. Think coffee/caffeinated drinks, dishes with runny yolks, smoked salmon, salad…. the list can be long depending on how strict you want to be!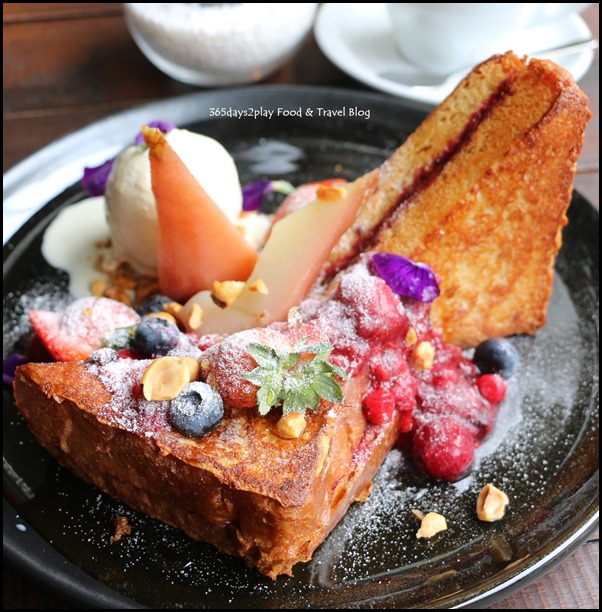 French Toast (fried brioche, rhubarb berry marmalade, fresh berries, almond flakes, poached pear, vanilla ice-cream) $18