[Media Invite]
Now here's a new cafe that is all about wholesome and healthy eating that you ought to check out, especially if you're in the Orchard area. I'll be upfront, the prices are on the high end, but because the ingredients used are of high quality (more on that later), and the food tastes great, you do get what you pay for.
The 32-seater Verde Kitchen is tucked away in a corner of the 2nd floor of Hilton Singapore, but it'll be worth your while to go hunt it down. The menu features healthy dishes, including gluten-free, dairy-free, vegetarian and raw food options. 98% of the menu items are made from scratch in-house everyday and 60% of the seafood is sustainably sourced. If you want to get your fill of superfoods such as wakame, kale, pomegranate, avocado and tumeric, you'll find it here.
The following are some of the dishes I tried during the media tasting. Be sure to scroll all the way to the end to see their luscious desserts. Until now I'm still wondering how a chia seed pudding could taste so nice.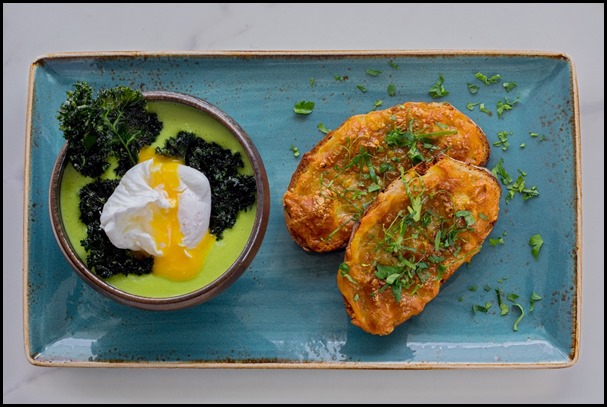 Low-fat Creamy Broccoli & Kale Soup ($16++)