Hands up how many of you out there think of Pubs as a place to merely have a drink? Did you know that they can be good places to get good meal too? I recently checked out Molly Roffey, an Irish Pub chain with 3 pubs. The one I visited was in Bras Basah while the other 2 are in Market Street and another upcoming location. This wasn't the 1st time I'd been to Molly Roffey. In fact, I'd been once before roughly one year ago, for dinner. Never got round to blogging about it so I'm quite happy for a second opportunity!
Even though I've been to several Irish Pubs in Singapore over the years, I still found it quite amazing to be served proper restaurant food with nice cutlery. The dishes served didn't look like what you would expect of "Pub Grub". And best of all, the prices are really reasonable!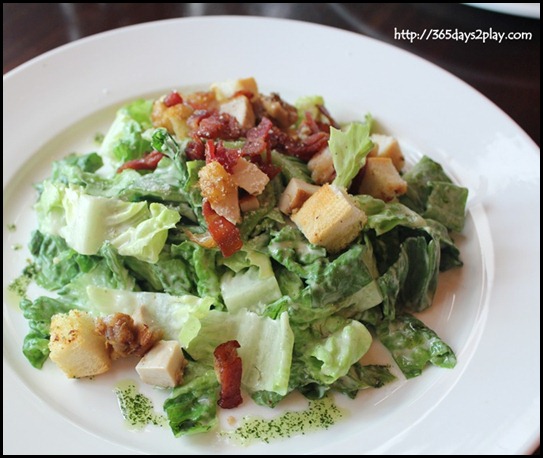 Chicken Caesar Salad- $9.80
Tasty. Lettuce was very crisp and the salad had just enough dressing not to be an over kill.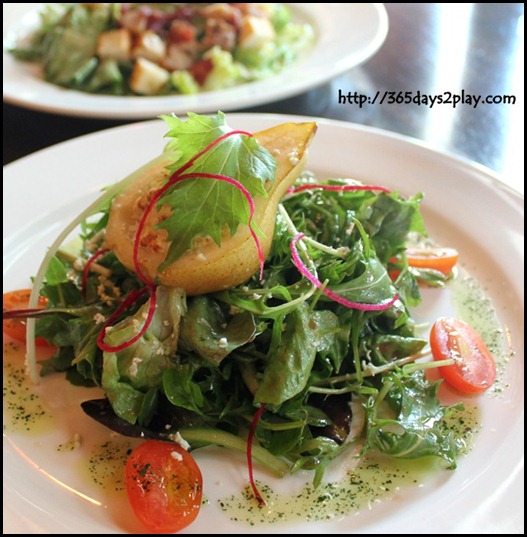 Irish Salad with Packham Pear- $11.80
This was a very interesting salad. You have to try the blue cheese on top of the sweet pear!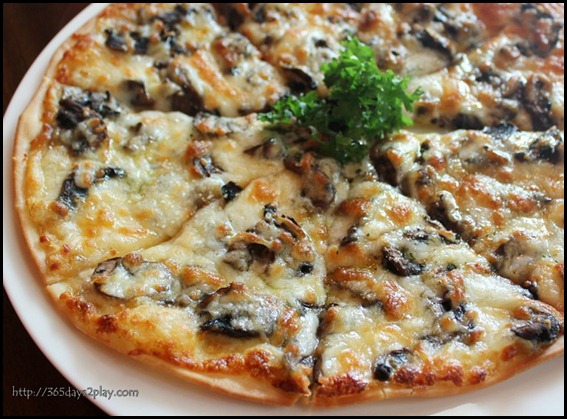 Mushroom Medley Pizza- $13.80
This was very very very very delicious! I really wasn't expecting to find such a delicious tasting pizza here because I normally only like pizzas from authentic Italian restaurants! This pizza had a rather crispy base, but not as crispy as that of Skinny Pizza. The toppings were the highlight. I don't know what went into the mushroom medley, but it tasted so fragrant and heavenly. I will definitely order this when I'm back at Molly Roffey again! This is a MUST ORDER guys!