It's relatively easy to get good pasta these days. Just walk into an authentic Italian restaurant, and you're quite likely to be able to get a good meal there for a reasonable price of about 20 dollars or so per pasta dish.
So when I tell you that I recently found an amazing restaurant serving great pasta, it means that this place really stands out from the crowd! It's this place called Strong Flour, which opened in March 2017. It's a small little cafe/restaurant at Katong V Mall, opened by the same people that run Group Therapy Cafe and Scoop Therapy, also located in the same mall.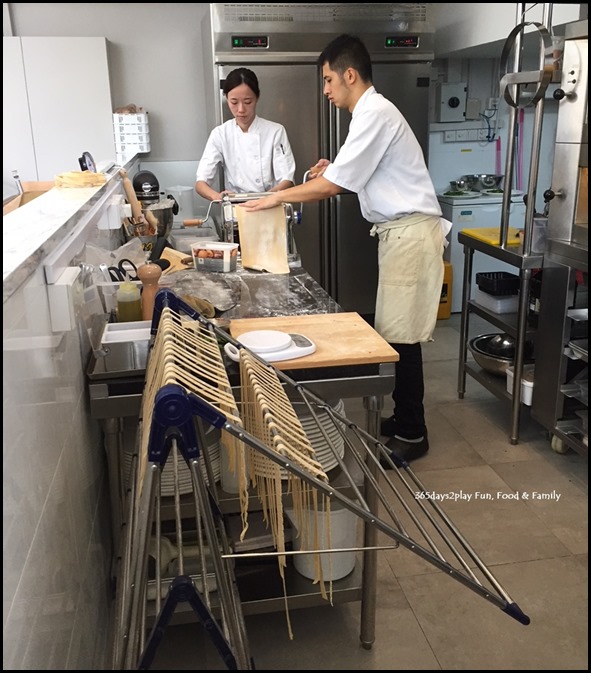 So what's so mind-blowing about the pasta? First up, they make all their pasta by hand. You can actually see them churning out the pasta using a hand-cranked pasta machine at the open kitchen next to the entrance. So not only is fresh pasta made by hand, it's made just a short while prior to cooking. If you've only ever eaten dried pasta all your life, you need to try fresh pasta. The bite, and the flavour is just sensational. It's why the Italians just need a few simple ingredients to adorn the pasta, because seriously with fresh pasta, you could almost eat it on its own.