If you're planning to visit South Korea, and Seoul in particular, you have to spare some time to visit the Korean Demilitarized Zone (DMZ). It is the only way you can step on to North Korean soil, in relative safety so to speak. Of my entire 8 day trip to Seoul, this was undoubtedly the highlight of the holiday. If you've never been to the DMZ before, I highly recommend cutting down on the shopping and pigging out that you undoubtedly plan to do, and take some time to visit this historic and surreal place!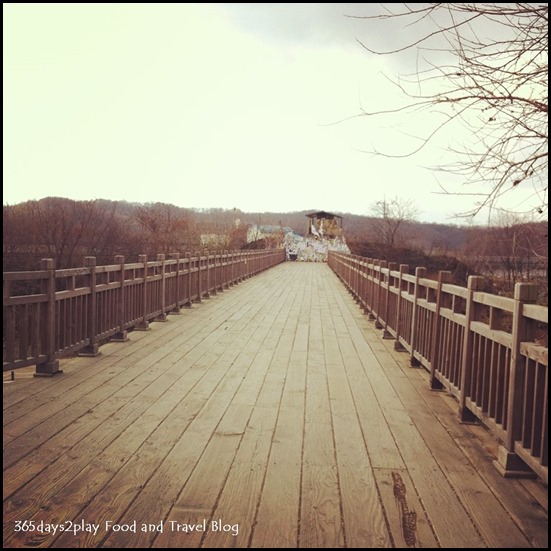 Freedom Bridge at Imjingak – It is a former railroad bridge which was used by repatriated POWs/soldiers returning from the north.
South Koreans are not allowed to visit the DMZ, so if you are a South Korean, you can consider being a tour guide, it's probably the only way, apart from being a soldier! In fact, tourists have to sign up in advance with licenced tour agencies. Security is extremely tight and no one is allowed to veer away from the tour group once you are inside the Demilitarized Zone.
We signed up with KTB tours, taking note that they had English speaking guides. The tour we signed up for was for a full day tour, however there are half day tours as well. Ours included a trip to the War Memorial of Korea, Imjingak where the Freedom Bridge is, lunch, entry into the demilitarized zone (DMZ), and the highlight of it all, entry into the Joint Security Area (JSA aka Panmunjeom) which is where you can step on to North Korean soil. The entire trip took about 8 hours.