Li Bai Restaurant has always been ranked as one the highly recommended Chinese restaurants in Singapore be it for corporate dining or celebratory occasions. This year, they have tried to impress again with their array of exquisite dishes for Chinese New Year. Aside from familiar favourites such as Buddha Jumps over the Wall with 2-head abalone, or Salmon Lo Hei platter, there's the new stewed "Eight Treasures" duck with 5-head Abalone that is not to be missed.
I had the pleasure of partaking in a tasting menu, sampling several dishes from the Li Bai Chinese New Year set menus. As with all Chinese New Year meals, the Yu Sheng platter is much anticipated, and a great way to break the ice! In recent years big name restaurants have been trying to outdo each other with bigger, more outlandish and more exquisite yu sheng!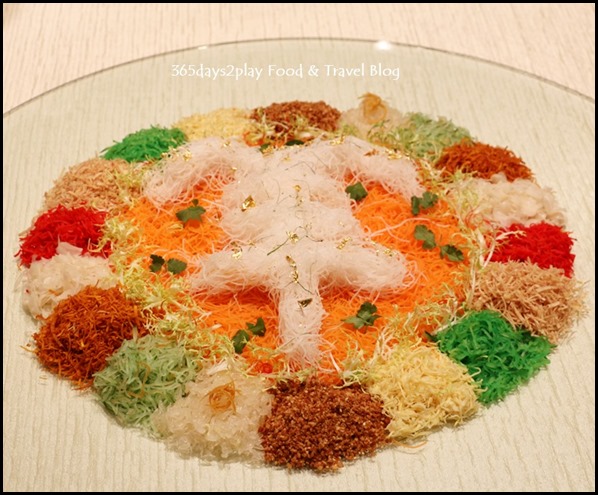 This here was the salmon yu sheng lo hei platter topped with additional lobster. You can even opt to add crispy salmon fish skin or shredded abalone.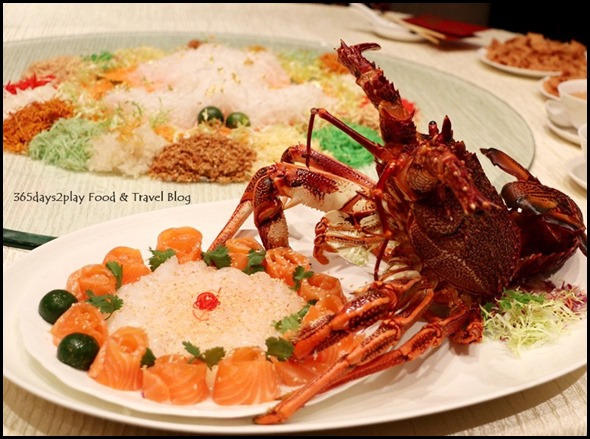 A very appealing and eye-catching display, wouldn't you agree?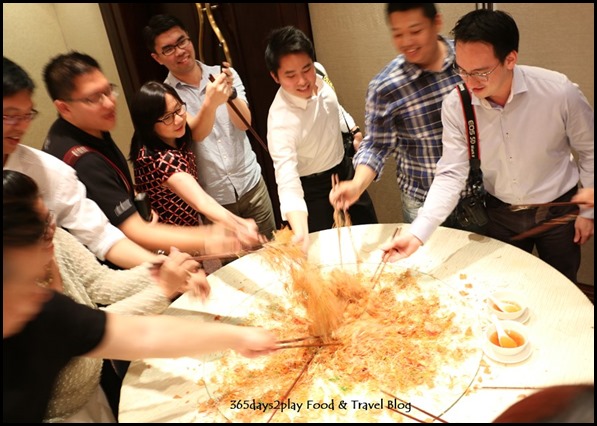 Lou ah!!!! Huat Ah!!! Who's who of the food blogging world tossing the yusheng for all they are worth!