[Media Invite]
Having lived in the East all my life, I've always wondered why something similar to Holland V isn't available in the East. The Siglap area has always struck me as an area with very good potential, but after decades, it still hasn't grown or changed much from what it was years ago and it still maintains its laid-back and quiet feel. There aren't that many outlets open past midnight, so it doesn't have the buzz that Holland V brings. But I suppose there's some good in that too because it means it isn't that crowded, crazy and pretentious?
But anyway, with the recent opening of IZA, a casual Izakaya bar nestled in the heart of Siglap, us living in the East have a new outlet to go to if we want to dine out late. IZA is open daily from 6pm – 1am, with last order of food at 12.30am. IZA has paired up with The Skewer Bar, which first opened an outlet in Geylang, to offer a mix of kushiyaki skewers as well as Japanese-inspired classic dishes. Japanese-inspired meaning the food is local, with Japanese elements to it. Or you could think of it as Japanese food that has been localised. Again, not a bad thing if you're craving for Singaporean comfort food.
Prices are pretty affordable, especially if you go for the rice bowls and noodles, which cost around $7.90 – $12.90. Table treats, starters and skewers seem reasonably priced too. Not a bad place to go if you want drinks and a variety of bites.
Let me start off with the items I enjoyed the most during my tasting session. I actually enjoyed the rice bowl and noodles very much, even though the skewers are supposed to be the highlight.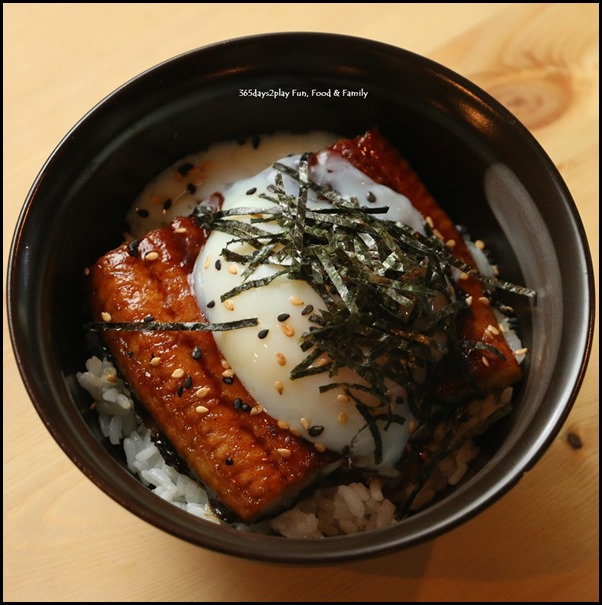 Unagi Don $12.90