This is one of several places where you might find me before I go to work each day. Not that I really need the coffee to wake me up. But it's nice to be able to sit down for a while and relax, get my thoughts straightened before stepping into the office. If it's a mad rush from the time you jump out of bed until you reach the office, that just sounds very sad.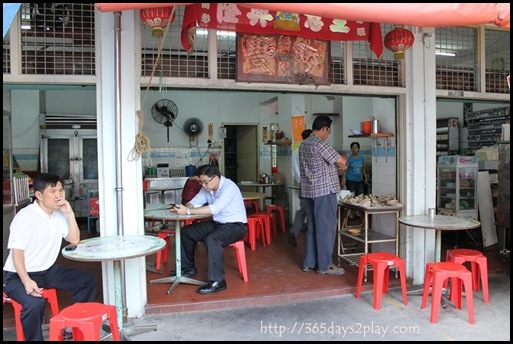 When I was younger, I abhorred coffee shops like these because they tended to be wet and dirty. Now, I find them exuding an irresistible air of nostalgia. It's like taking a step back in time. I love finding gems like these.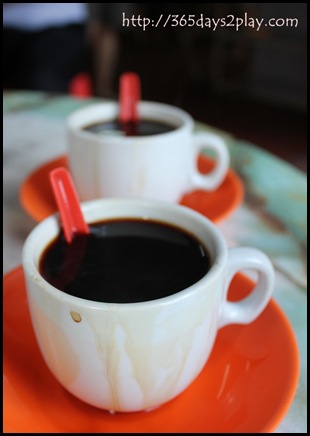 Kopi here is quite good.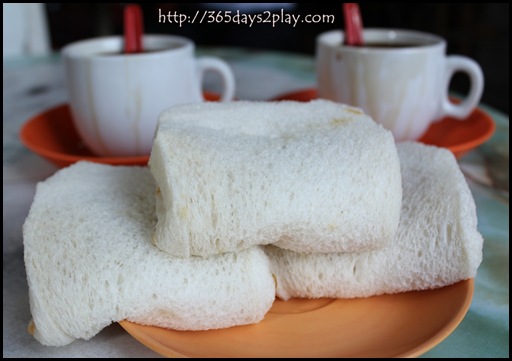 Steamed bread with kaya and peanut butter spread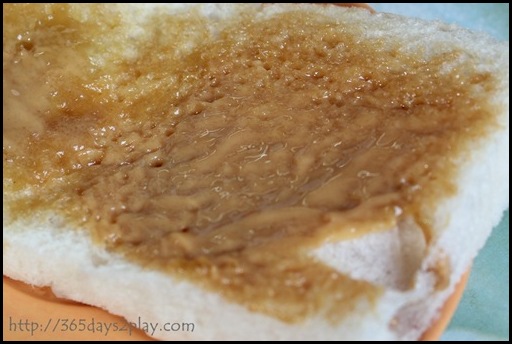 Quite a number of people come here just for this steamed bread. The bread is fluffy and soft. The peanut butter isn't the thick kind though, it's been kind of diluted by the kaya. I'm sure some people like it, but I think I have to ask for pure peanut butter the next time as I'm not really that big a fan of watery kaya. Another good place to have steamed bread would be at Tong Ah in Chinatown.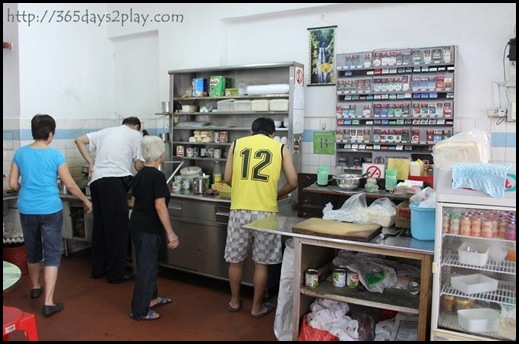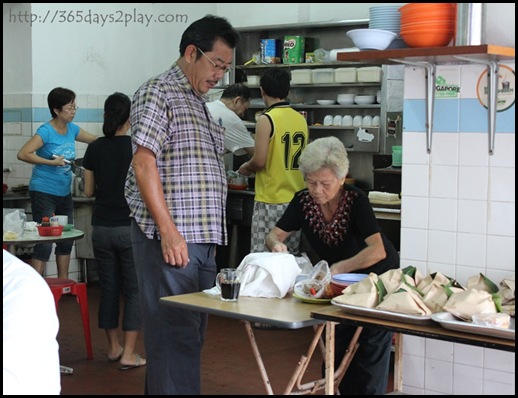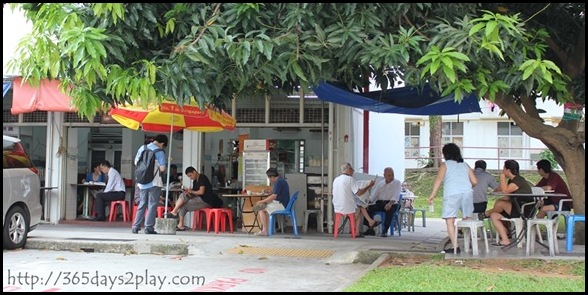 I don't know about you, but I just love the idea of dining under the trees. Feels so old school! Did I mention that one used to be able to dine out in the open under the trees behind the Tanjong Pagar Railway Station?