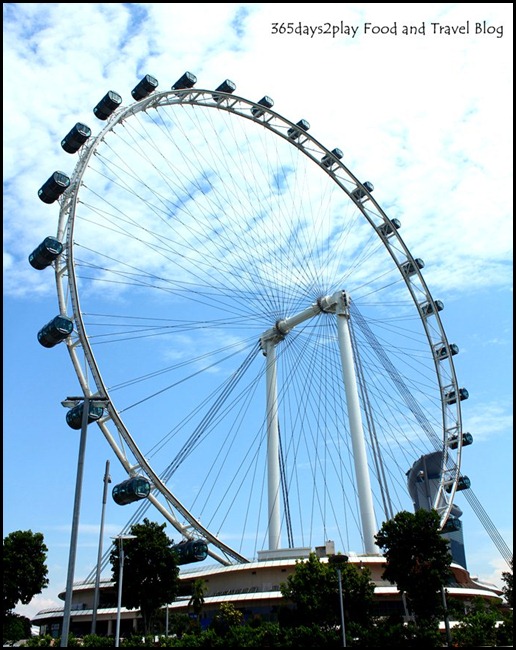 Before you do anything else at Savour 2013, you have to take a shot of the Singapore Flyer from the entrance angle.

I was there today for The Great Fiji Water Race. If you didn't go today, you've missed it, but you can still review all the action at http://instagram.com/365days2play. In fact, you should add me on Instagram and Twitter because you can get INSTANT and LIVE updates from me!


It was insanely hot when I got there at 2pm today. Woe betide the staff that had to stay at the ground level out in the open because I was sweltering after just 5 minutes there while doing my Fiji Water Race. Although the afternoon tickets are cheaper, I highly recommend that you take the evening tickets as it just makes for a more pleasant experience. I spent most of my time exploring the air-conditioned Gourmet Market, which is located in the F1 Pit Building. Whether you have an afternoon ticket or an evening ticket, you can enter the Gourmet Market anytime. The ticket type only restricts your movements in the Gourmet Village.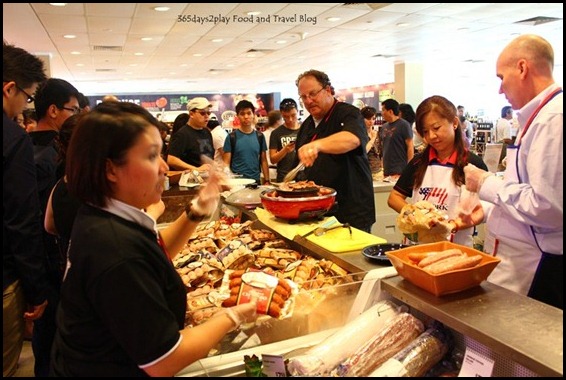 There was lots to do in the Gourmet Market. I armed myself with a toothpick and went around sampling all the delicious goodies. The Gourmet Market has a very Farmer's Market feel, and you don't feel pressured to buy anything at all. The guys at the gourmet sausage section were dishing out sausage after sausage after sausage and were probably the most packed area after the cheese section. As for the cheeses, I literally tasted 10 different types of cheeses!