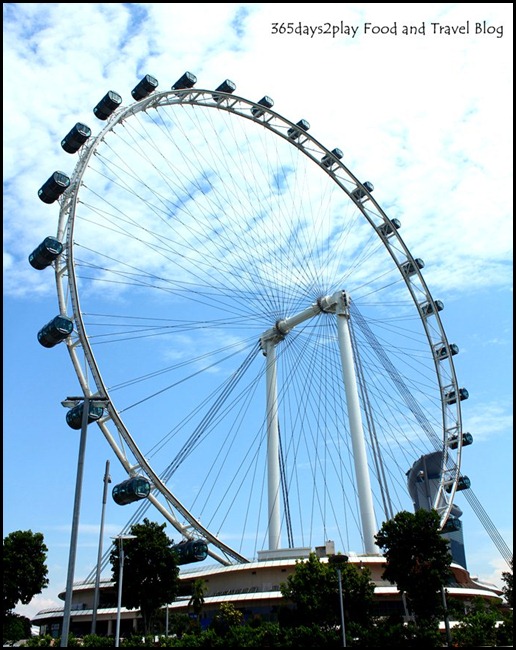 Before you do anything else at Savour 2013, you have to take a shot of the Singapore Flyer from the entrance angle.

I was there today for The Great Fiji Water Race. If you didn't go today, you've missed it, but you can still review all the action at http://instagram.com/365days2play. In fact, you should add me on Instagram and Twitter because you can get INSTANT and LIVE updates from me!


It was insanely hot when I got there at 2pm today. Woe betide the staff that had to stay at the ground level out in the open because I was sweltering after just 5 minutes there while doing my Fiji Water Race. Although the afternoon tickets are cheaper, I highly recommend that you take the evening tickets as it just makes for a more pleasant experience. I spent most of my time exploring the air-conditioned Gourmet Market, which is located in the F1 Pit Building. Whether you have an afternoon ticket or an evening ticket, you can enter the Gourmet Market anytime. The ticket type only restricts your movements in the Gourmet Village.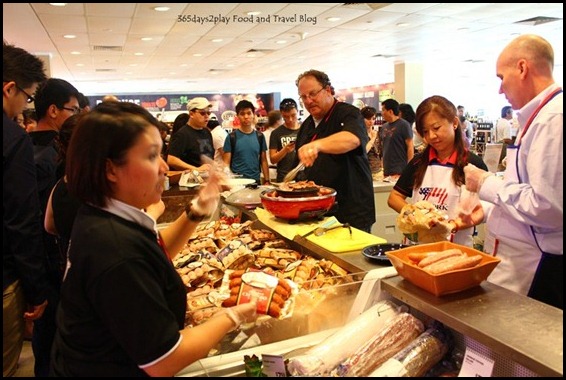 There was lots to do in the Gourmet Market. I armed myself with a toothpick and went around sampling all the delicious goodies. The Gourmet Market has a very Farmer's Market feel, and you don't feel pressured to buy anything at all. The guys at the gourmet sausage section were dishing out sausage after sausage after sausage and were probably the most packed area after the cheese section. As for the cheeses, I literally tasted 10 different types of cheeses!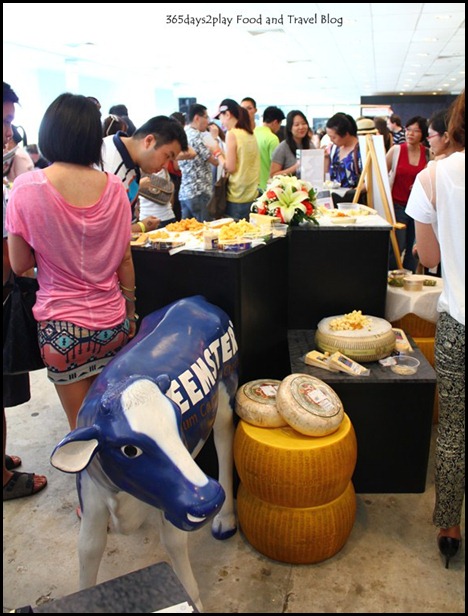 Last year, I attended as many complimentary talks and workshops as possible, but this year I juts took it easy and focussed more on the sampling. I did attend one talk though, which turned into yet another tasting session, of Middle Eastern Desserts by Fadina.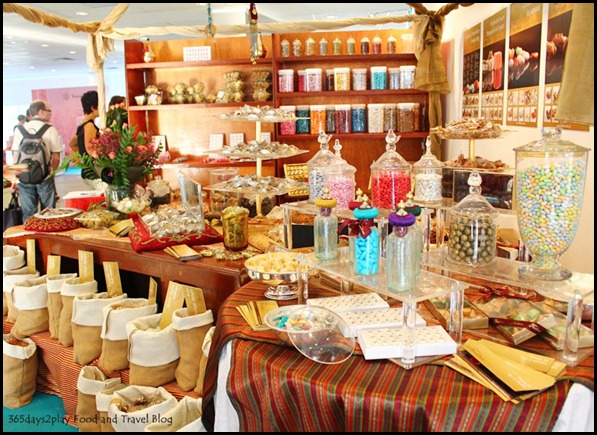 This was the Fadina booth, with Middle Eastern sweet treats such as almonds or hazelnuts wrapped in dates, Turkish delights, nougat and dragee (chocolate covered almond and coffee beans. After the talk, and looking at the booth, the Partner and I both agreed that perhaps Turkey should be our next destination to visit. Did you know, dates are good for people with blood problems?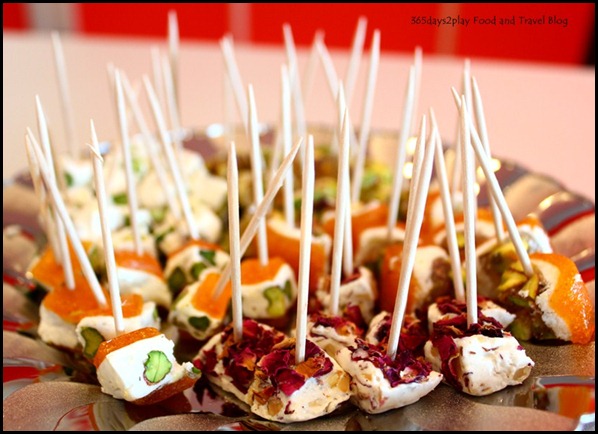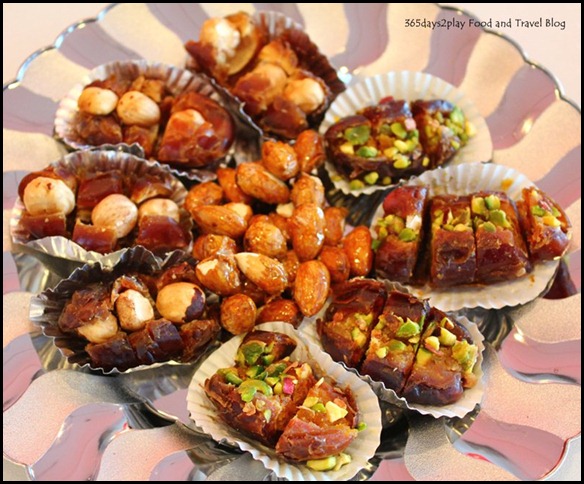 The candied almonds in the middle and nuts wrapped in medjool dates. Apparently these sweets have less sugar in them to cater to the Chinese palate as compared to the ones sold in the Middle East. Ha, coz I actually thought that I could do with a sweeter and more milky tasting nougat! The rose infused nougat were great though. I always thought that nougat contained dairy of some sort, but it doesn't! If anything, the whiteness comes from the egg whites and sugar!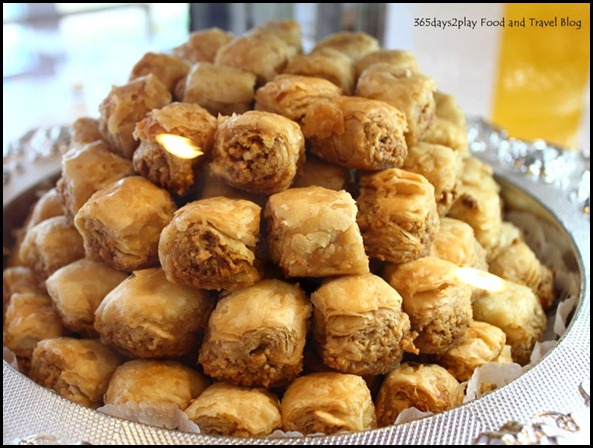 I spied more Middle Eastern sweet treats at Hana Indulgence. These here are the Baklavas, which are rich, sweet pastry made with layers of filo pastry filled with chopped nuts and sweetened with syrup or honey. Just the thing I would have liked to try, but alas, when I saw these, I had already spent all my Savour Dollars!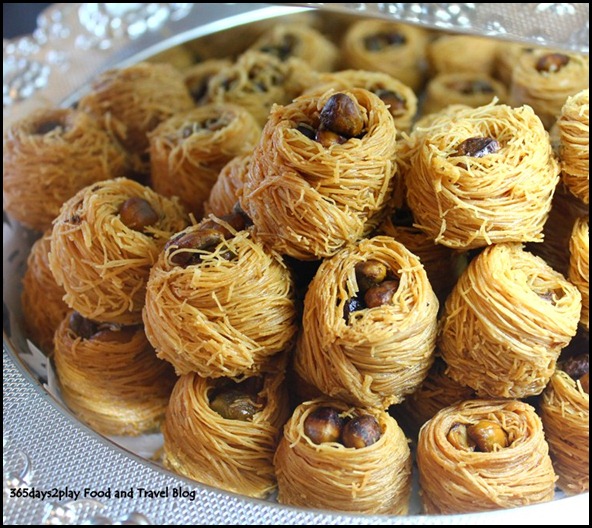 I have no idea what these are, but they look good!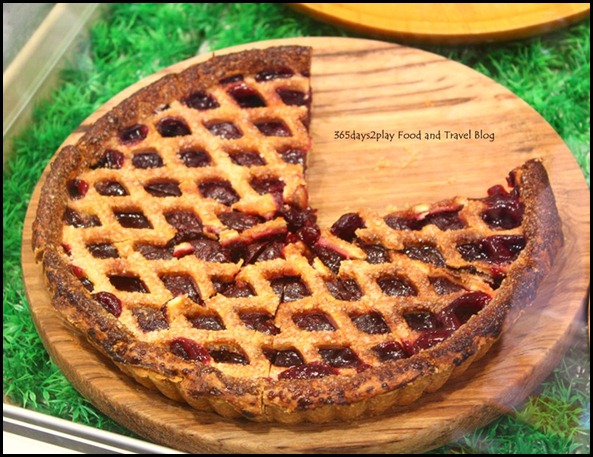 Spied Windowsill Pies too. It was too crowded at their pie display counter so I only managed to capture this pie. Windowsill Pies are located near to Chye Seng Huat Hardware (aka the old Papa Palheta) and have been enjoying a spillover effect from customers not being able to get a seat at CSHH. I hear that their pies and tarts are great. I have to find some time to go try them out!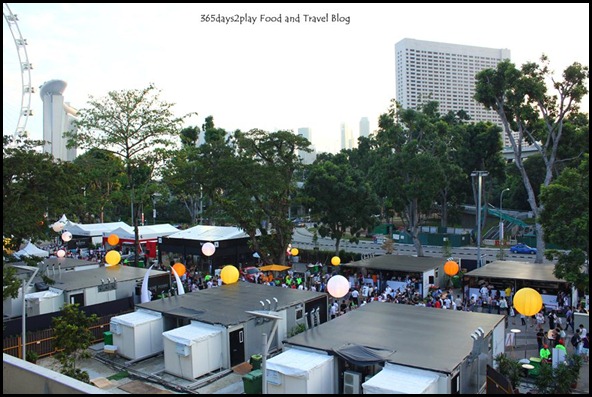 Bye Savour 2013, see you next year!
Read about my Savour 2012 experience last year! https://365days2play.com/tag/savour-2012/