Oh Deli is one of those places I simply have to recommend as it seems to be off the radar of most cafe hoppers, even though the food served is really value for money. The reason it is off the radar is because Oh Deli has been around for years. It's not one of those new cafes that have popped up in recent times that people keep instagramming about. In fact, the 1st and foremost business, as the name suggests, is the deli business.
As the story goes, a bunch of sisters, having lived in Australia for a number of years, found good meats to be lacking in Singapore, and hence started this business. It was probably in recent times (more than a year back), that Oh Deli ventured into the cafe business. And because they have the adjoining meat business, the cafe boasts a really value for money menu. You will find that the sandwiches and brunch items are very generously laden with ingredients, and reasonably priced, if not cheaper than usual. In fact, I almost hope that this remains a secret, because as it is, they have already increased their pricing slightly this year as compared to last, although the pricing still remains very attractive.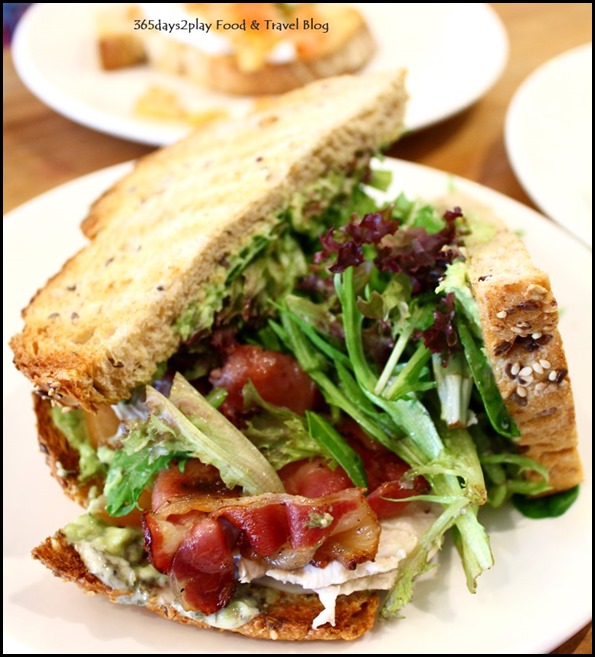 Chicken Avocado Sandwich $7
Check out this power packed chicken sandwich filled with chicken slices, avocadoes, bacon slices and lettuce on a multi grain bread. Only $7. Where can you beat that? We almost fell off our chairs when this mountainous pile arrived!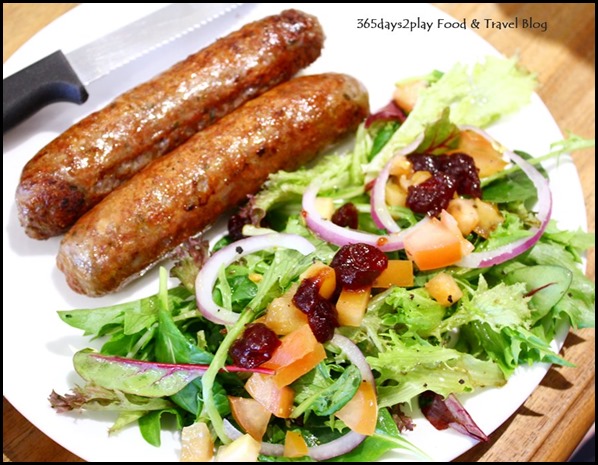 Choice of 2 gourmet sausages $12.90