Oh Deli is one of those places I simply have to recommend as it seems to be off the radar of most cafe hoppers, even though the food served is really value for money. The reason it is off the radar is because Oh Deli has been around for years. It's not one of those new cafes that have popped up in recent times that people keep instagramming about. In fact, the 1st and foremost business, as the name suggests, is the deli business.
As the story goes, a bunch of sisters, having lived in Australia for a number of years, found good meats to be lacking in Singapore, and hence started this business. It was probably in recent times (more than a year back), that Oh Deli ventured into the cafe business. And because they have the adjoining meat business, the cafe boasts a really value for money menu. You will find that the sandwiches and brunch items are very generously laden with ingredients, and reasonably priced, if not cheaper than usual. In fact, I almost hope that this remains a secret, because as it is, they have already increased their pricing slightly this year as compared to last, although the pricing still remains very attractive.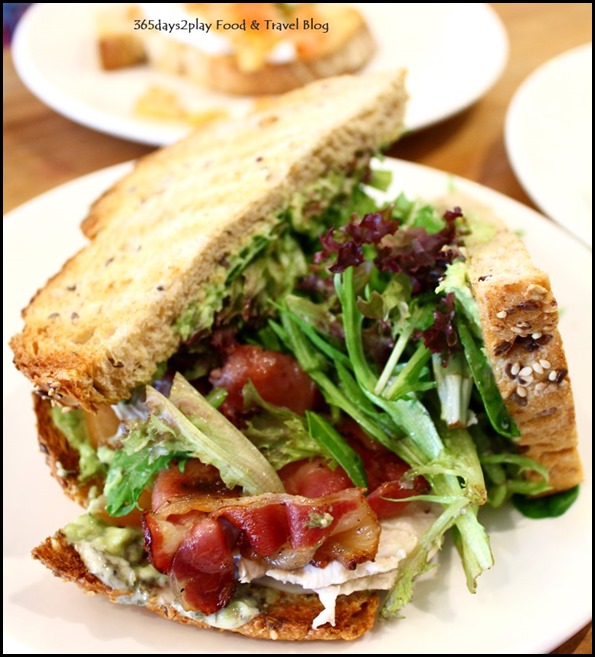 Chicken Avocado Sandwich $7
Check out this power packed chicken sandwich filled with chicken slices, avocadoes, bacon slices and lettuce on a multi grain bread. Only $7. Where can you beat that? We almost fell off our chairs when this mountainous pile arrived!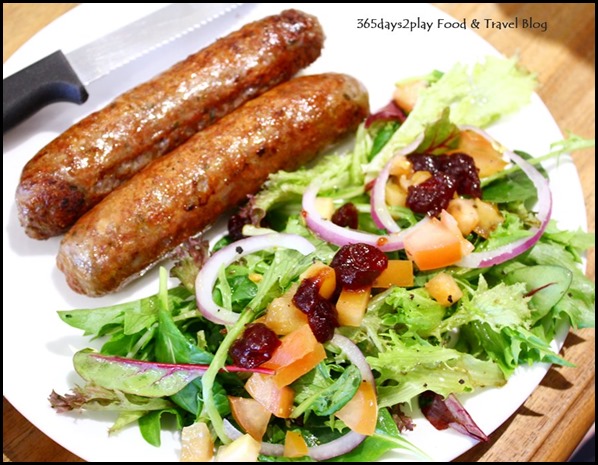 Choice of 2 gourmet sausages $12.90
Or how about this sausage platter with accompanying salad? You can choose from several sausages that they have at the deli counter. And because it is a deli, they often carry interesting sounding sausages so you are not stuck with the usual pork or veal sausage, although veal sausage is usually my top choice.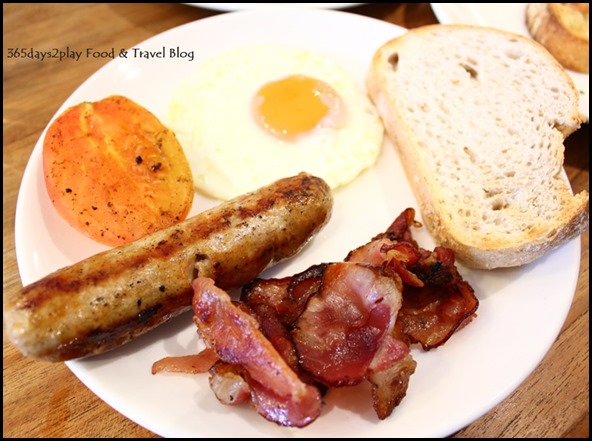 English Breakfast (Kurobuta bacon, sunny side up, english pork sausage, sourdough) $12.90
The English Breakfast was a bit of a let down in terms of looks and portioning, given the 1st two dishes, but nevertheless $12.90 is still reasonable compared to other cafes these days.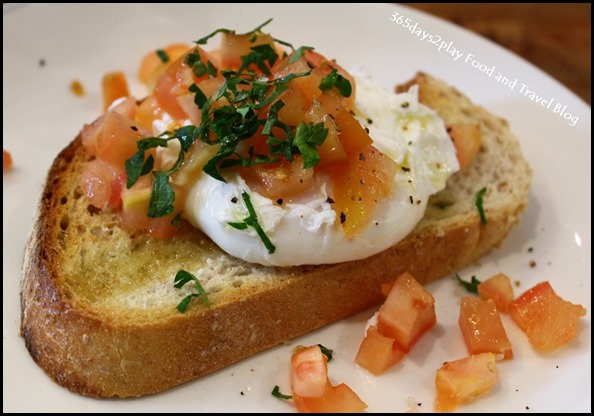 Poached Egg on Toast $6.90
And the good thing about their menu is that you can still get something small for a cheaper price if you are not that hungry, or if you don't want to over indulge.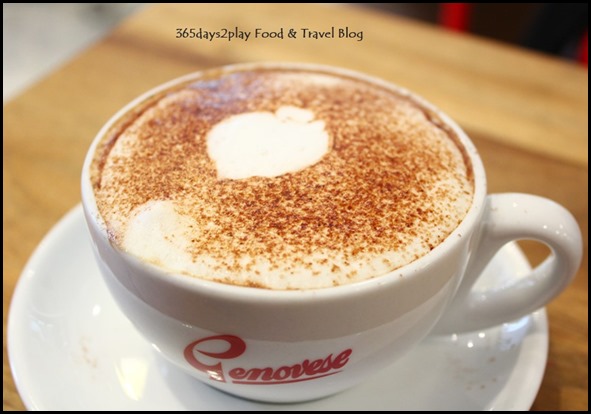 The only thing is, coffee isn't their expertise. The 1st time I went, the coffee was pretty forgettable. Thankfully, they had improved to somewhat third wave standard for my 2nd visit earlier this year. Btw the picture here is that of the hot chocolate.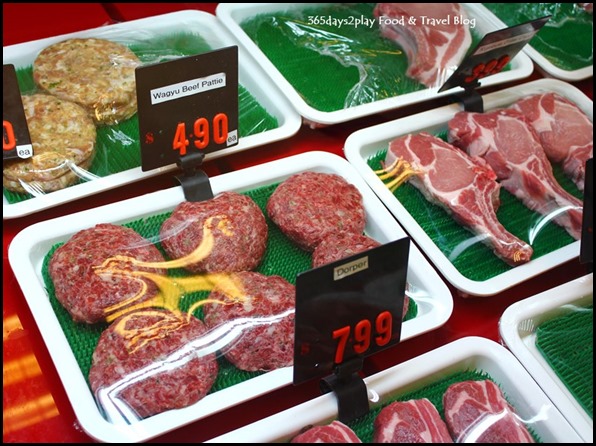 I don't know about you, but I really love looking at raw meats. The deep reddish colour looks so appealing to me. For some reason, I actually enjoy looking at raw meats more than cooked meats, but that's not to say that I'll chomp into a raw lamb chop. I know I do love steak tartare. Hmmm maybe I should try the raw lamb chop idea……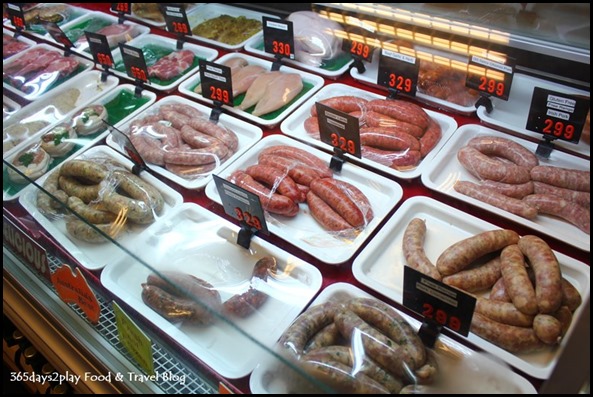 The sausages look so plump I just want to buy some for the sake of buying some.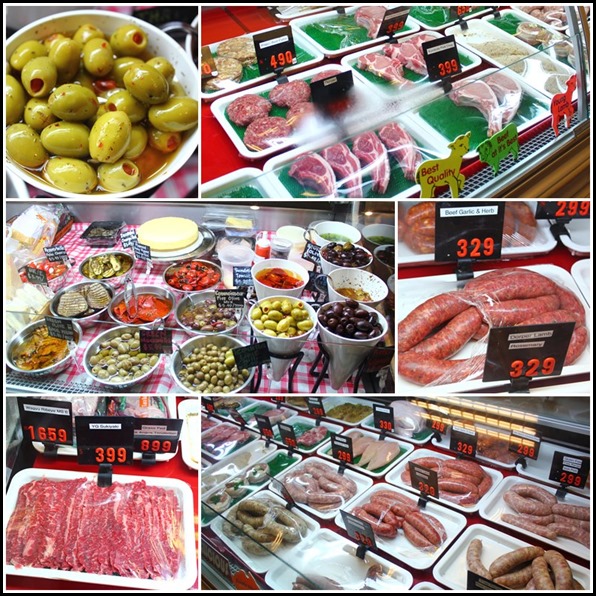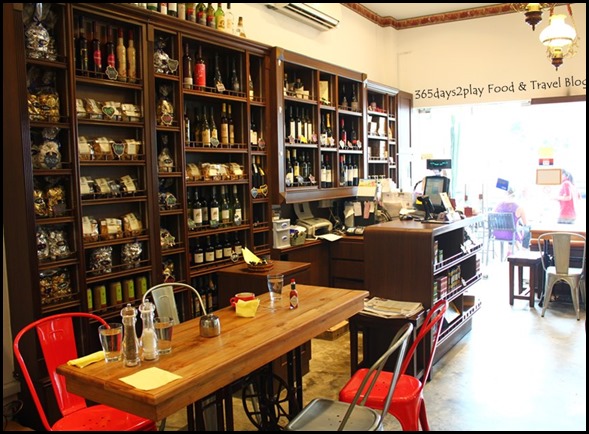 Oh Deli retails other stuff too like pasta, pasta sauces, jams, spices, wines and juices. They're definitely worth a visit even if you're not planning to eat there.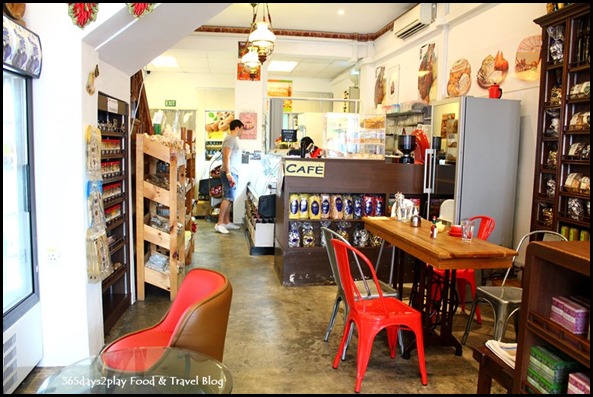 The seating area is a little haphazard on the ground floor, and easily full on the weekends. However, they have a huge upper floor as well. The last time I was there, I was the only customer upstairs, so they did not switch on the air-conditioning. There are lots of tables upstairs, but the decor strikes you as some one's living room more so than a cafe.
Oh Deli is directly across the road from Penny University. If you find yourself without a table at Penny University, you might just want to go to Oh Deli for brunch instead.
---
Add me on Facebook, Instagram and Twitter if you want to be kept up to date with the latest happenings in the food and lifestyle scene in Singapore!
Read my reviews on other Cafes in Singapore or Places to eat in the East
Here's my take on other great cafes in the East (Marine Parade, Katong, Bedok, Simei, Changi)
---
Oh Deli East Coast
421 East Coast Road Singapore 429008
Tel/Fax: +65 6440 4409
Email: sales@ohdeli.com.sg
Café Hours
Monday: 9.00am – 5.00pm
Tuesday – Sunday: 8.00am – 9.00pm
(Including public holidays, unless otherwise stated)
Cafe Menu :  http://www.ohdeli.com.sg/uploader/OD_Menu_20140701.pdf