This is one seafood buffet that seafood lovers, crab lovers in particular, would rejoice its return. Check out PARKROYAL on Kitchener Spice Brasserie's seafood buffet which is available on Fridays – Sundays (excl Friday lunch), from now until 16 August 2019. You can stuff yourself silly on dishes such as Stir Fried Slipper Lobster, Oatmeal Prawns with Curry Leaves and Steamed Whole Seabass Hong Kong Style. Or seafood on ice items such as Black Mussel, Marinated Stone Crab Claw, Baby Lobsters and Scallops on Shell.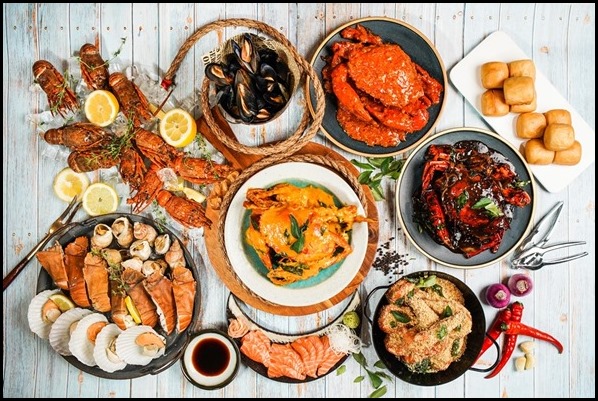 Photo Credit : PARKROYAL on Kitchener Spice Brasserie
Or if you are a true blue crab lover, you will be making multiple trips to the crab station for Chilli Crab with Mantou, Black Pepper Crab and Salted Egg Yolk Crab. When I was there, I witnessed this table of dinners tucking into crab after crab, you won't believe how high the discarded shells were piled, any higher and the shells might have toppled to the floor!
There's also a DIY mocktail bar, a first for Spice Brasserie. Concoct your own mocktail from a selection of sodas and flavoured syrups such as Yuzu, Mango and Blueberry. Complete the drink with toppings such as lychee and sour plum.
Oh while you're there, do not miss out the desserts. There is a surprisingly large variety local desserts such as Durian Pengat with Sticky Rice, Pulut Hitam, Kueh Kueh, Beancurd sheets and barley, and Cheng Tng. I usually avoid such desserts when I am at other hotel buffets as the one or two Asian desserts provided are just cursory inclusions. But the ones here are legit and worth the stomach space!
Seafood themed buffets don't normally come cheap, but if you mainly want seafood, you might want to check out Spice Brasserie.
Saturday / Sunday Lunch : $48 per Adult | $24 per Child
Friday – Sunday Dinner : $58 per Adult | $29 per Child
Scroll down for more pictures of the food and happy diners.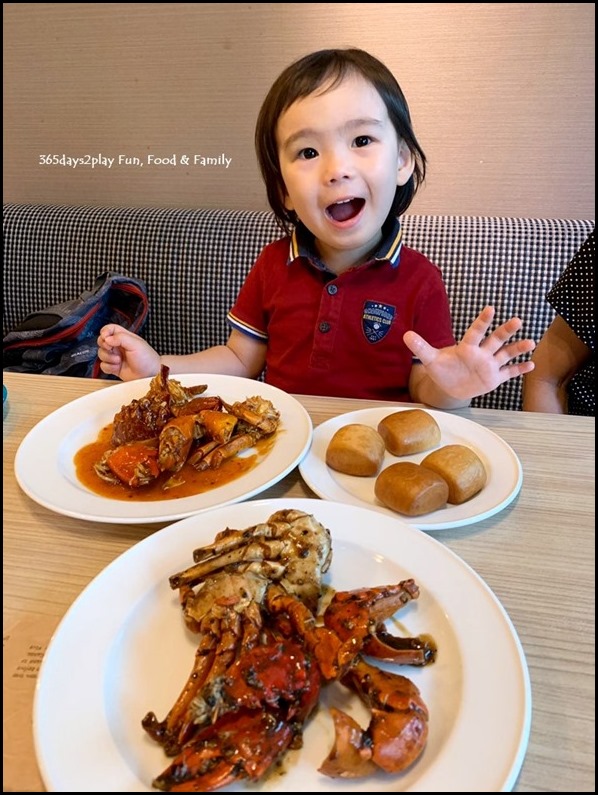 Weeeee! Look at all the crabs! Now will some one peel them for me??