They say there is bread, and there is French bread. In my opinion, few things are nicer than eating a well made baguette with a huge dollop of butter. It is good to know that every PAUL bakery not only makes their baguettes and pain de campagne on the premises, their bakers also creates their speciality breads fresh every single day. Even the bread flour used is special, over 300 French farmers grow wheat exclusively for PAUL!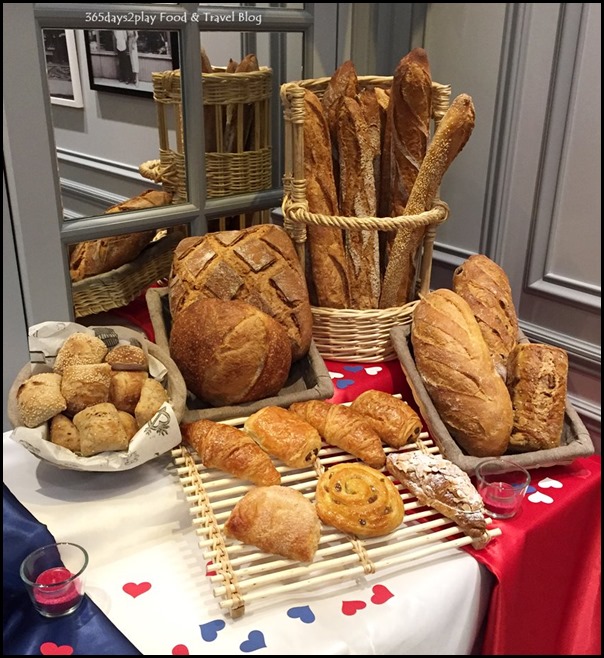 PAUL, which was established more than 100 years ago in 1889 in Lille France, has grown into a worldwide presence with 568 boulangeries in 33 countries. Although PAUL seems to strike the Singaporean as a little pricey and upmarket, thanks to their 1st outlet at Ngee Ann City, they are as ubiquitous in France as Breadtalk is to Singapore. The first thing I ever bought when I arrived in Paris was a bread roll from PAUL at the train station!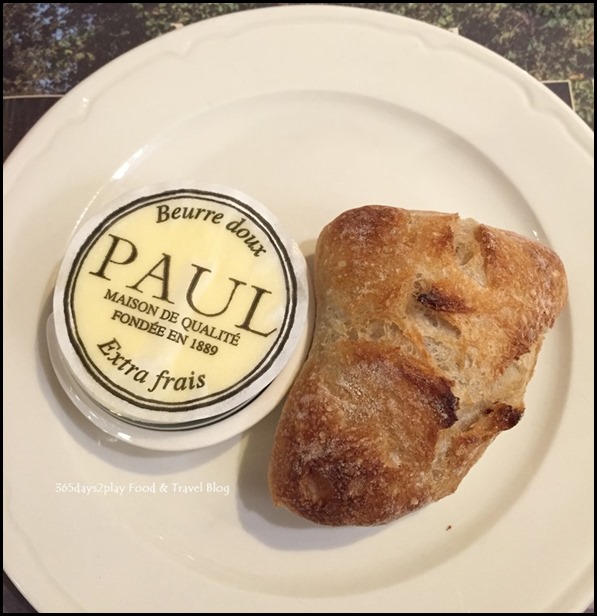 The only grouse I have with PAUL is that they only provide Beurre doux, which is unsalted butter. I prefer Demi-sel, which is salted butter and have never liked unsalted butter, no matter the brand.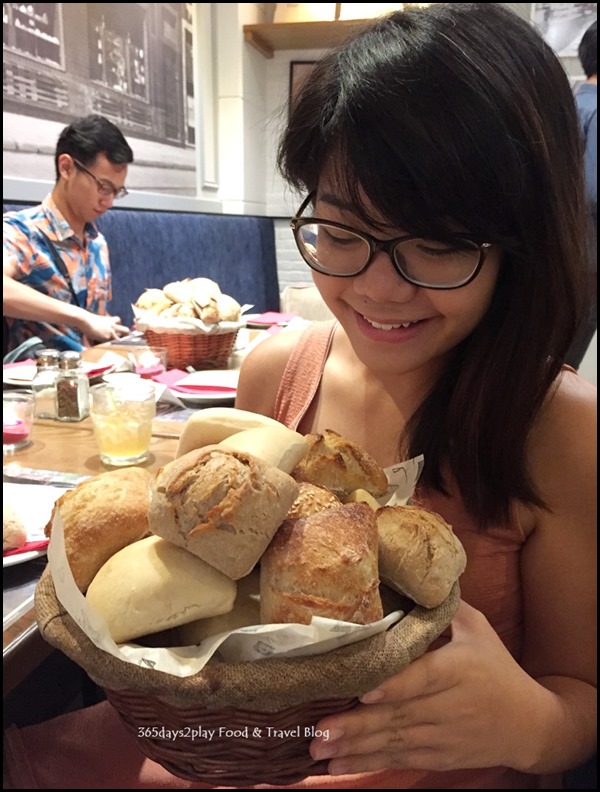 Check out my friend who was positively swooning at the huge bread basket placed in front of us.
Anyway, PAUL Singapore recently introduce 28 new menu items to tantalise their loyal customers and entice new ones. We had a chance to sample several new items on the menu as well as a few refreshed ones. With all these savoury dishes, PAUL is beginning to feel more like a full-fledge restaurant rather than a cafe!