They say there is bread, and there is French bread. In my opinion, few things are nicer than eating a well made baguette with a huge dollop of butter. It is good to know that every PAUL bakery not only makes their baguettes and pain de campagne on the premises, their bakers also creates their speciality breads fresh every single day. Even the bread flour used is special, over 300 French farmers grow wheat exclusively for PAUL!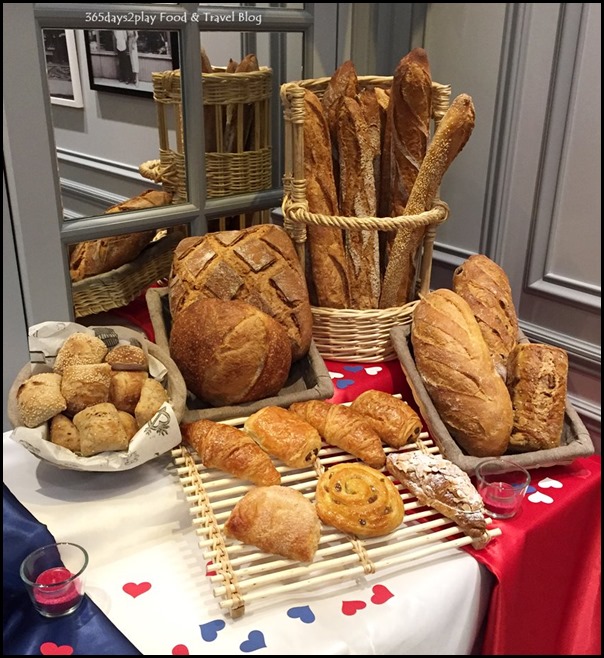 PAUL, which was established more than 100 years ago in 1889 in Lille France, has grown into a worldwide presence with 568 boulangeries in 33 countries. Although PAUL seems to strike the Singaporean as a little pricey and upmarket, thanks to their 1st outlet at Ngee Ann City, they are as ubiquitous in France as Breadtalk is to Singapore. The first thing I ever bought when I arrived in Paris was a bread roll from PAUL at the train station!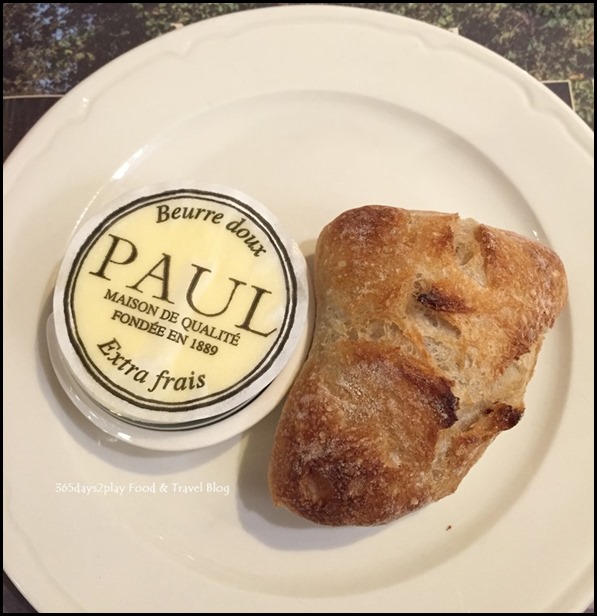 The only grouse I have with PAUL is that they only provide Beurre doux, which is unsalted butter. I prefer Demi-sel, which is salted butter and have never liked unsalted butter, no matter the brand.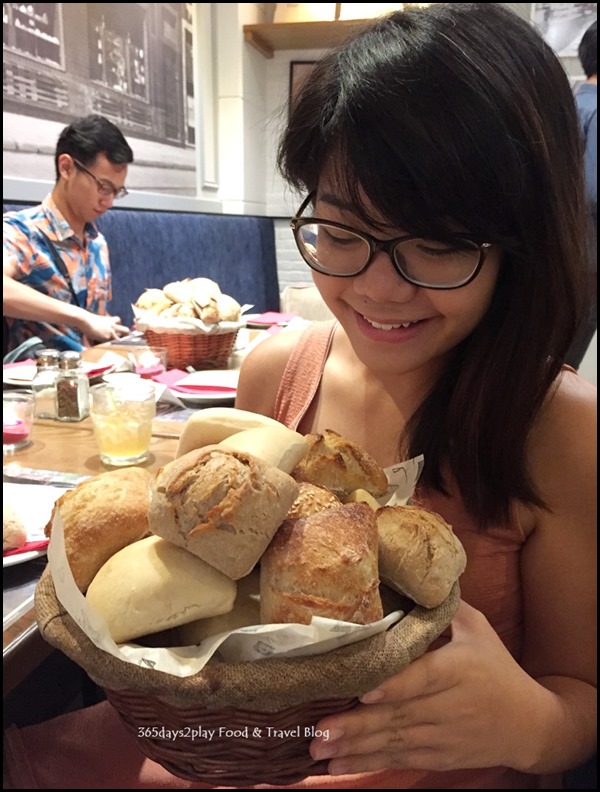 Check out my friend who was positively swooning at the huge bread basket placed in front of us.
Anyway, PAUL Singapore recently introduce 28 new menu items to tantalise their loyal customers and entice new ones. We had a chance to sample several new items on the menu as well as a few refreshed ones. With all these savoury dishes, PAUL is beginning to feel more like a full-fledge restaurant rather than a cafe!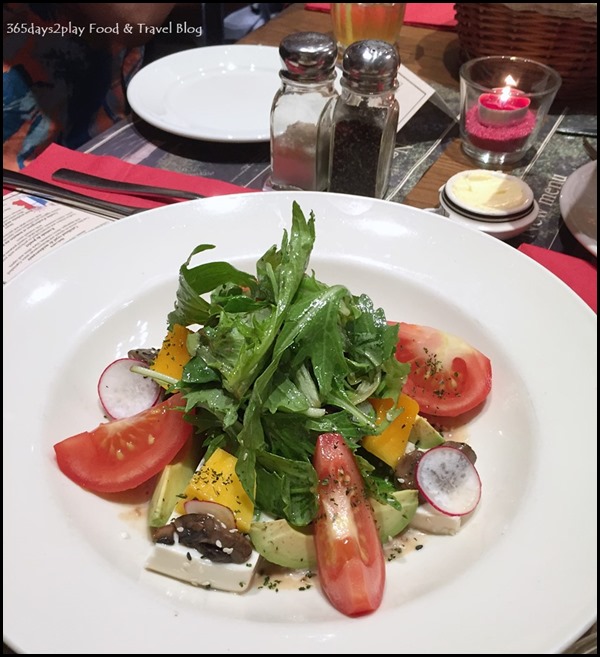 Mixed salad with cold tofu, fresh mangoes, tomato vine, avocados, red radishes, button mushrooms, mango vinaigrette
Grilled tuna loin, mixed salad, eggs, tomatoes, cucumbers and black olives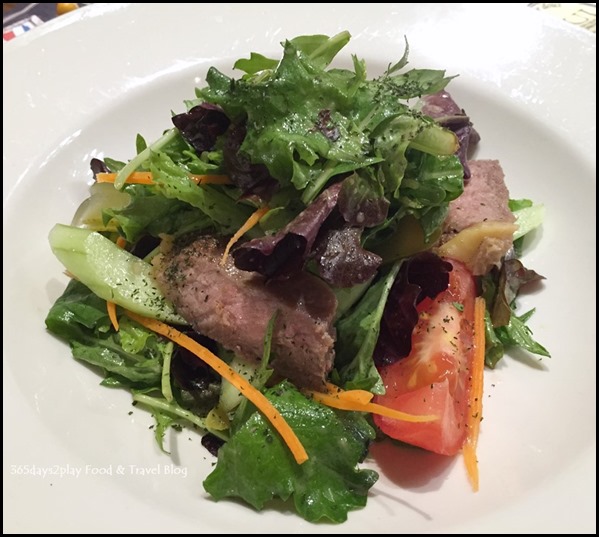 Grilled beef with gherkins, carrots, tomato vine, cherry tomatoes, red onions, cucumbers and mixed salad
PAUL sure has tons of salad on the menu, and my do they love their rocket. It makes its appearance on practically every dish! My favourite actually is the mixed salad with cold tofu as I adore cold tofu. Well I adore tofu in any form. The tofu salad is also not so heavy especially if you're going to be ordering mains.
Grilled eggplant and tomato sauce layered with cheese — Tin Tin toy not included
Of the mains we tried, I loved the grilled eggplant tremendously. It is similar to lasagna except that instead of pasta sheets, eggplant is used. Love how well the creamy eggplant went with the cheese, with the tomato sauce to cut through. It was a tad mushy though given the ingredients used, so some element to provide texture ought to have been included.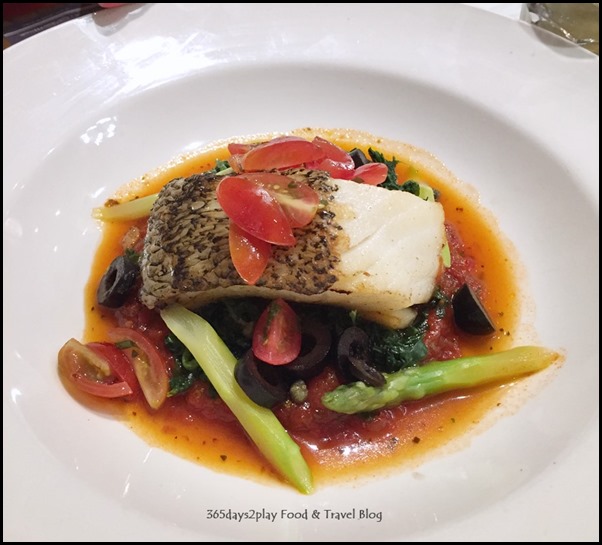 Cod fillet served on spinach and Mediterranean sauce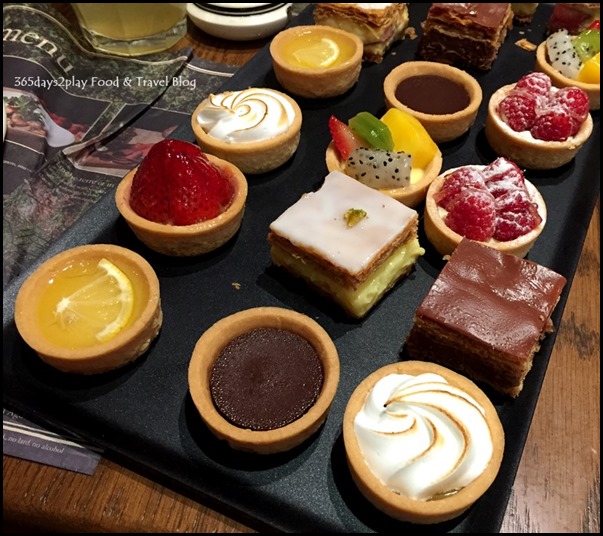 Alas, I had to leave just as the dessert platter was being dished out. So many cute little dessert, ranging from lemon meringue tarts, chocolate tarts, strawberry tarts……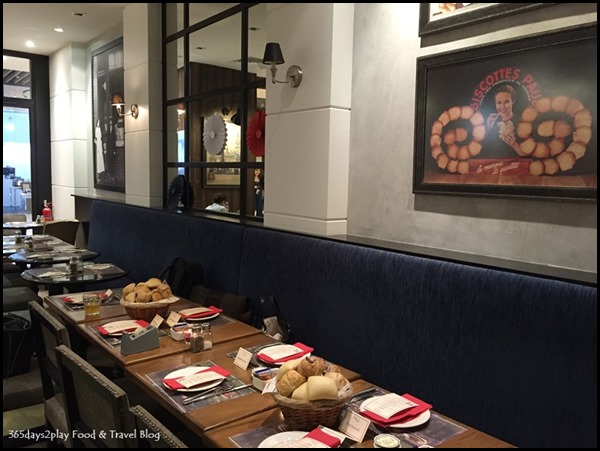 The decor does remind you of France, doesn't it?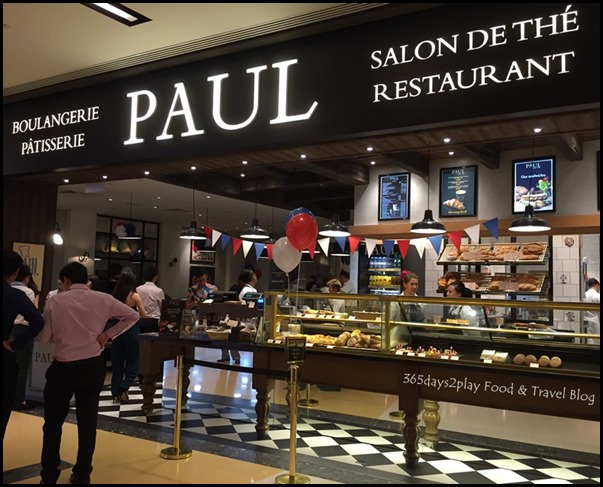 ---
Add me on Facebook, Instagram and Twitter if you want to be kept up to date with the latest happenings in the food and lifestyle scene in Singapore!
---
PAUL Marina Bay Link Mall
8A Marina Boulevard #B2-07
Singapore 018984
Tel Bakery Shop: +65 6509 8339
Tel Restaurant: +65 6509 8329