[Media Invite]
There is a new Chinese Executive Chef at Majestic Bay Seafood Restaurant. Chef-Owner Yong Bing Ngen has promoted Chef Chee Hin Yew (who has worked at Majestic Restaurant for 16 years) to the role of Chinese Executive Chef. Chef Yong is keen to prove his mettle and based on what we sampled a couple of weeks back, I'm sure it won't be very difficult.
I had good memories of Majestic Bay Seafood Restaurant when I first visited back in 2012. A number of times I wanted to return to check out their dishes again but I some how never made it back. After the good experience from this recent food tasting, I'm very keen to bring my parents out for dim sum lunch soon. I would love for them to try the delicious seafood dishes we sampled, but I have to admit the prices are a little beyond budget for a casual weekend lunch. The dim sum dishes are however priced more affordably, similar to other chain Chinese restaurants at the malls.
Anyway, scroll down to see the dishes we sampled. It certainly looked as good as it tasted. If you feel the same way too, don't forget to hint hint to your bosses for the next department dinner….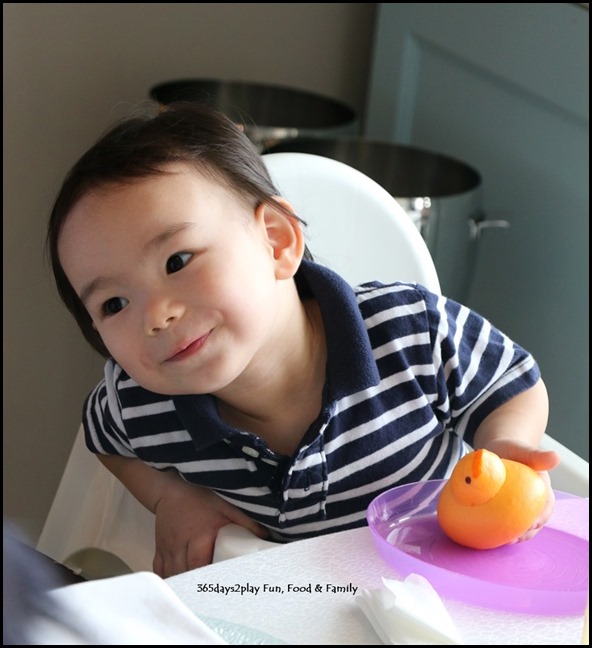 Edward got to partake in the food tasting as well. Poor Papa had to give up a good sized portion of his food to Edward because he simply loved it! Crabs, lobsters, fish, prawns, bring it on! Here's Edward itching to get started on the yellow duckling bun! Who is cuter, Edward or the duckling?