This year's Singapore Botanic Gardens Heritage Festival will be back again in a couple of days' time, and if you're a plant and nature lover like I am (or I like to think I am), you mustn't miss out on this! Even if you don't like spending time outdoors, now would be a good opportunity to enjoy Singapore's first UNESCO Heritage World Heritage Site, as there will be numerous activities going on:
Concerts at the Shaw Foundation Symphony Stage
Movie screenings
Guided tours of the various parts of the Botanic Gardens
Roving Performances
Activities such as mass yoga, children's activities, exhibitions
Free entry to the National Orchid Garden
etc
This year, the Heritage Festival will also focus on plants used by indigenous cultures of Southeast Asia, including Singapore. What are some of these plants you may ask? Think Elephant yam, coconut, torch ginger, sweet potato, curry leaf and kedongdong amongst others. Learn more about these plants, and get a chance to taste them, as the Gardens' cafes, restaurants and retail outlets will be showcasing various menus and programmes featuring these edible plants during the Heritage Festival.
I had the opportunity to have a quick media preview of what is to come. Scroll down to see what is in store for this year's Singapore Botanic Gardens Heritage Festival! Also check out the official Singapore Botanic Gardens Heritage Festival 2018 site online.
Visiting the Gardens
Heritage Tours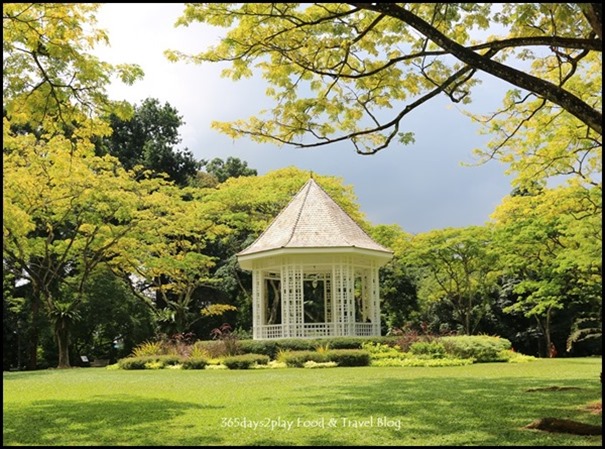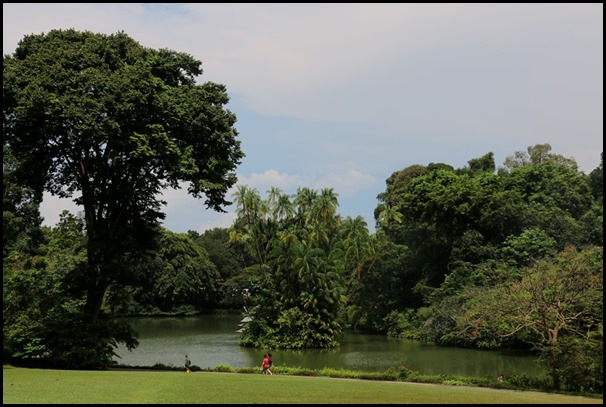 I have been to the Singapore Botanic Gardens numerous times, more often than the average Singaporean I would suppose, but I still learn something new every time. For example, did you notice that the rain trees surrounding the bandstand look particularly yellow? Those rain trees were deliberately chosen to be planted here. Only 1 in 1,000 rain trees exhibit this yellowish leaves characteristic.
Attend free guided tours available on 30 June, 1,7 and 8 July to increase your knowledge on history, ecology and plant and animal life. The tours are free but on-site registration is required. Check out my instastories for video snippets of my tour around the Botanic Gardens.
National Orchid Garden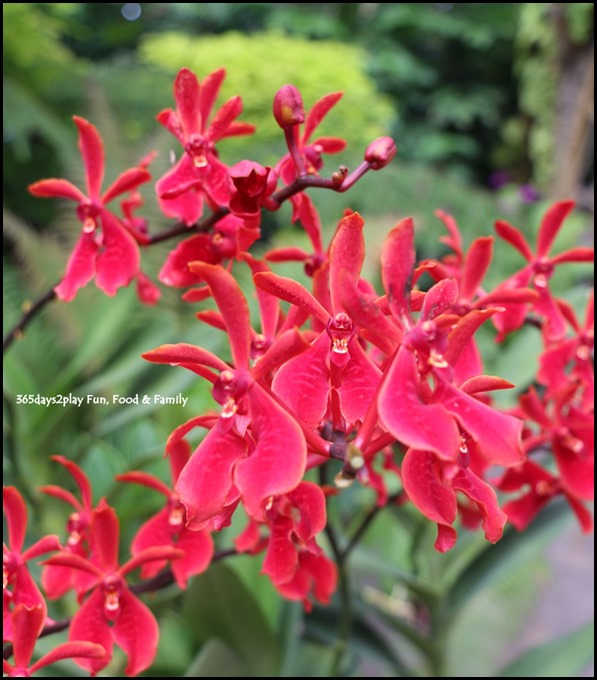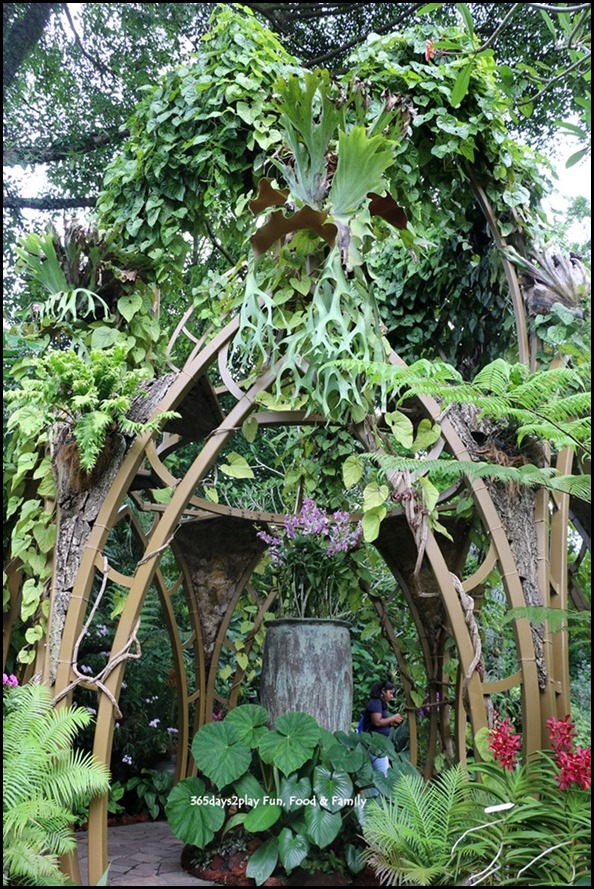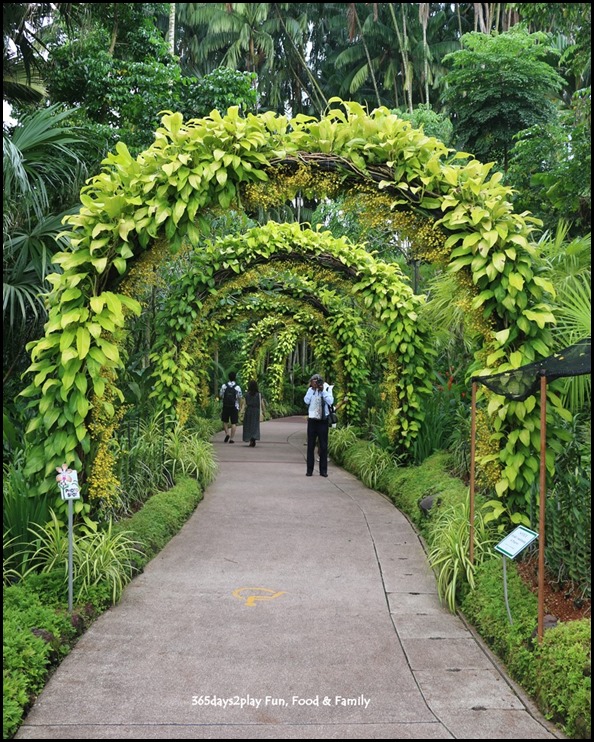 The National Orchid Garden is located right in the heart of the Singapore Botanic Gardens. It's really a wonderful place full of beautiful orchids no matter where you look. If you love taking photos of flowers, I think you could spend a couple of hours in there even though it isn't a really large area. The above are just some of the photos I took in the 10 minutes that we spent there!Did you know the National Orchid Garden houses the largest and most comprehensive permanent tropical orchid display in Asia, and its current collection stands at more than 2,000 varieties of orchid hybrids and 1,000 varieties of orchid species? It usually costs $5 for an adult entry ticket, but just during the heritage festival, it will be free entry for all locals.
And if you're wondering if you should visit the National Orchid Garden or the Flower Dome at the Gardens by the Bay, well the simple answer is that you should visit both as they are quite different! The National Orchid Garden is not covered, so it can get a little hot and humid, but that also means the space feels more natural. And of course, the main flowers on display are orchids, loads and loads of different kinds of orchids. And in some areas, there is so much greenery you can enjoy the feeling of being "lost" in a mini forest. The Flower Dome on the other hand, is more comfortable to visit as it is air-conditioned, but that can also make the place feel more manicured. Every couple of months there will be a new flower theme, such as Tulip Mania, or War of the Roses, or Begonia Brilliance etc. Cost wise, the Flower Dome costs $12 while the NOG costs $5. Click here to see my past articles on the Flower Dome.
Visiting the F&B outlets
The following are special promotions or exclusive dishes only available during the Heritage Festival ie, 30 June to 8 July, unless otherwise stated. Most outlets will be conducting special activities such as cooking demonstrations or craft activities, so don't miss out on that!
~~ Fusion Spoon ~~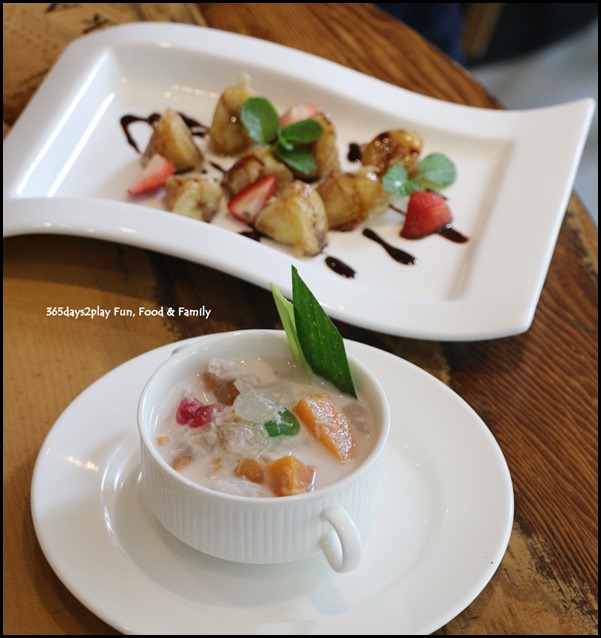 Bo Bo Cha Cha $3 nett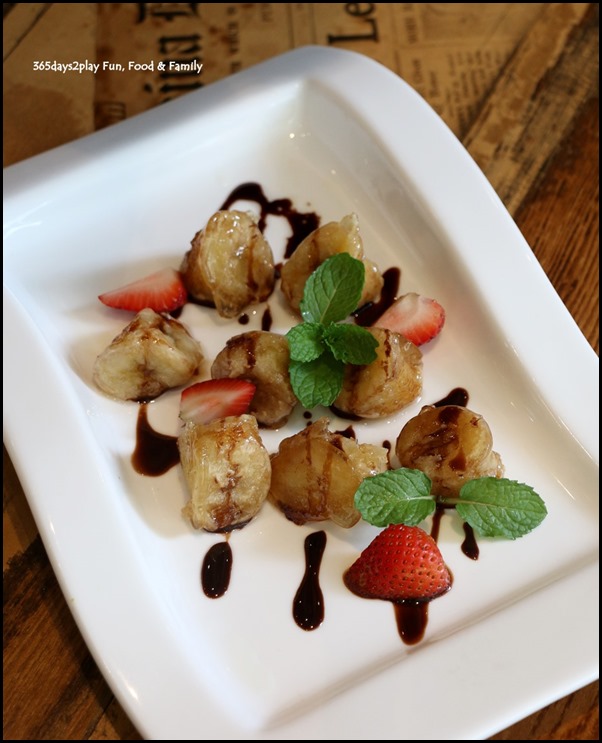 Crispy Banana Caramel $5 nett
The Bo Bo Cha Cha is probably the cheapest promotional item during the Heritage Festival, so don't miss it. People who love Goreng Pisang and want a sweeter version will delight in this crispy banana caramel. Did you know that the banana is commonly found throughout Southeast Asia?
Activity : Banana Mug Cake cooking demonstration | 1 and 8 July 11am —2pm and 5pm-7pm | Free, walk-in basis
~~ Halia ~~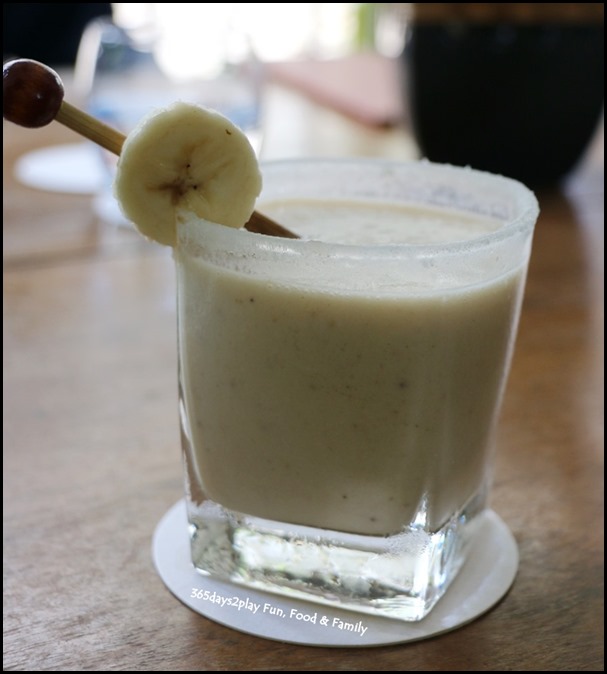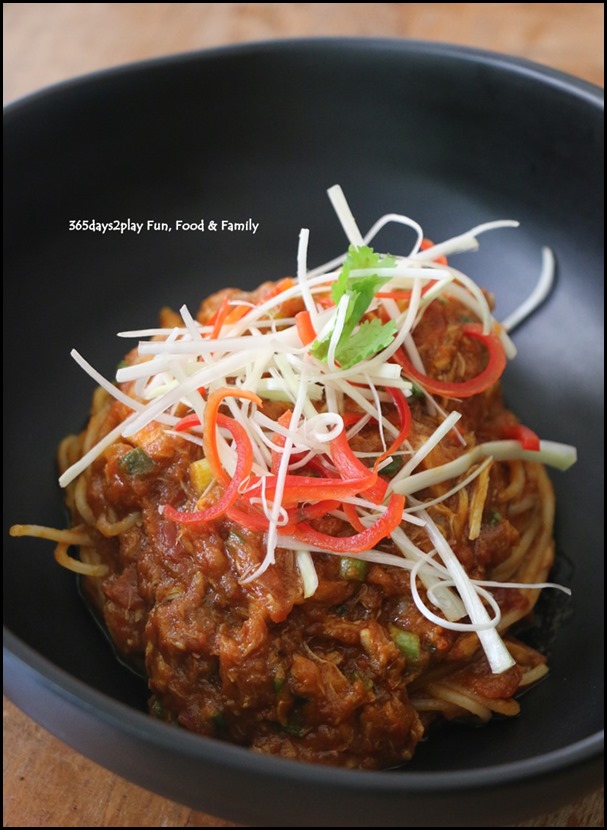 Chilli Crab Spaghettini and Banana & Almond Drink $30++ per set
Halia's Singapore-style chilli crab spaghettini has been a mainstay of the restaurant for about 12 years now and won accolades from visitors in Singapore and around the world. If you want to try chilli crab but don't want the hassle of peeling messy crabs, this dish has it all done for you. Halia means "ginger" in Malay, and ginger is widely used in the food and drinks served at Halia. That includes the Banana & Almond drink. Yes, the humble banana is from the ginger family! Bet you did not know that!
Activity : Halia's Chilli Crab Sauce and Singapore Sling cooking demo | 8 July 5.30pm | Free, walk-in basis
~~ Casa Verde ~~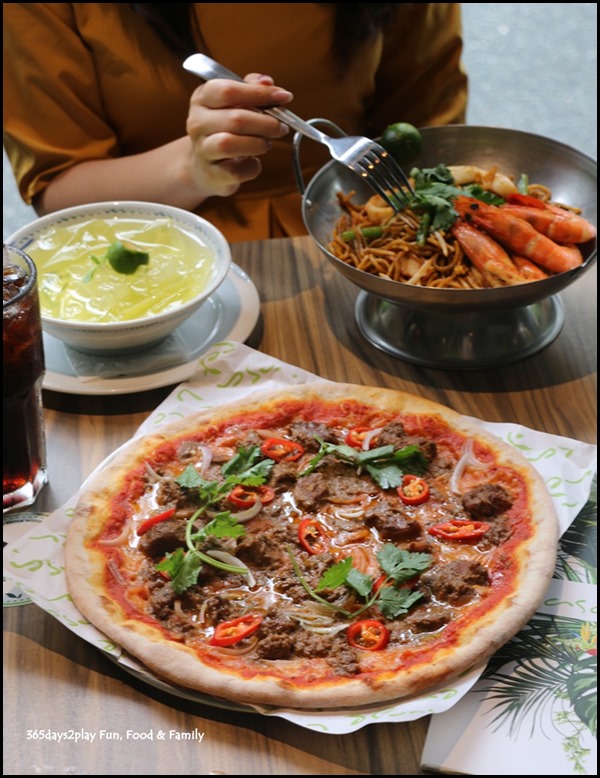 Beef Rendang Pizza $25 nett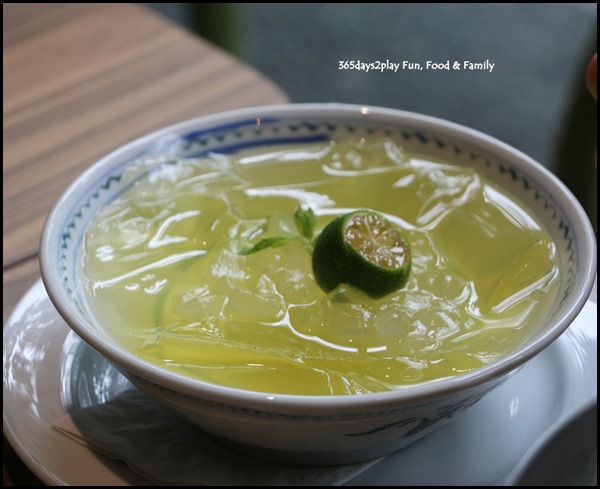 Heritage Set comprising Seafood Mee Goreng, Pandan Jelly with Aloe Vera and Calamansi, and a choice of soft drink $20 nett
The Beef Rendang Pizza is a must try. When I first tried it last year, I just couldn't get enough of it, and went back for seconds on a separate occasion. So glad it is back on the menu again, even if for just a short 2 weeks. Super generous portions of beef rendang on thin and crisp pizza, just so good! The Pandan Jelly with Aloe Vera is nice too, very refreshing on a hot day. Would be nicer with more ice though.
~~ The Garage : Botanico and Bee's Knees Cafe ~~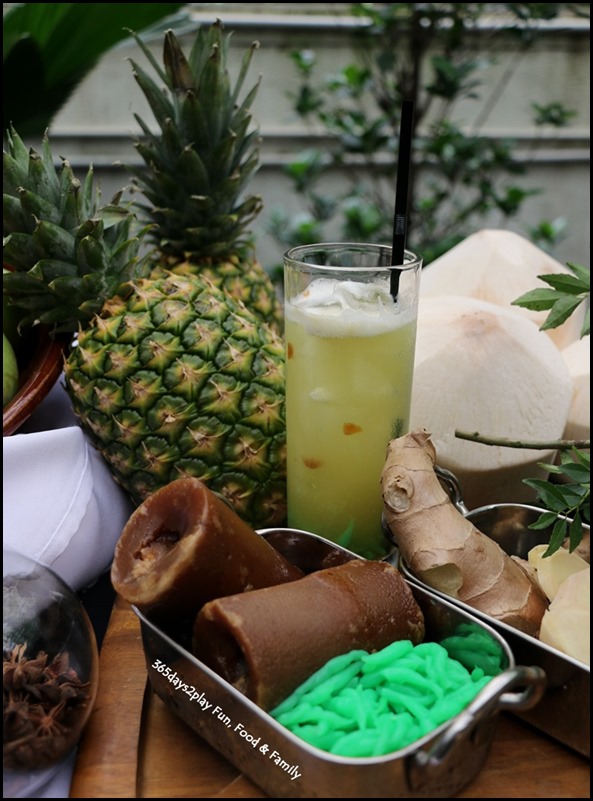 Chendol Colada $15 nett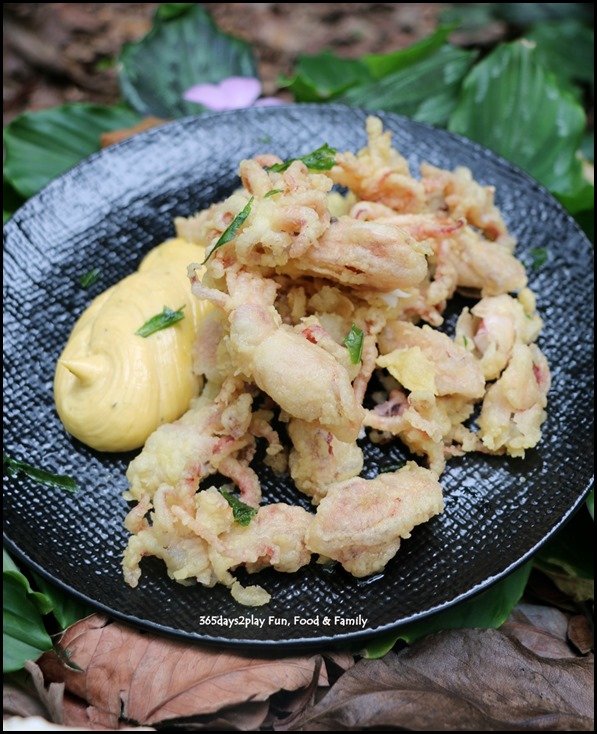 Crispy Baby Squid $13++ minus 15% discount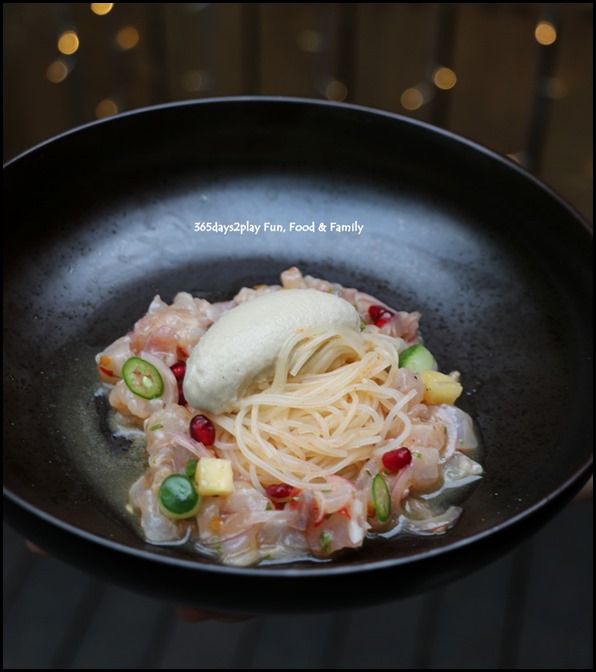 Seabass Ceviche $17++ minus 15% discount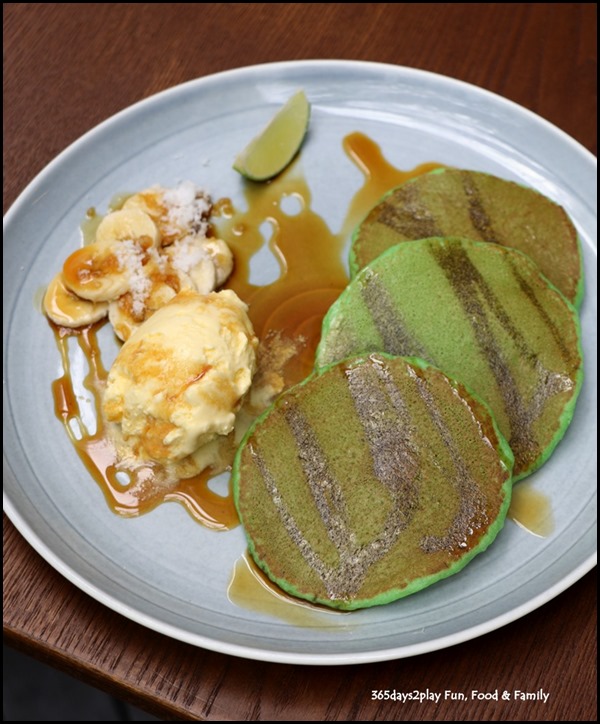 Pandan Pancakes $14nett minus 15% discount
Enjoy the flavours of shaved ginger flower and tamarind in the Seabass Ceviche, and curry leaves in the crispy baby squid. The crispy baby squid in particular is moreish, just couldn't stop at one!
Activity : DIY Cocktail Program | 30 June, 1, 7 ,8 July | 11.30am to 3pm | $18++
See food review of Bee's Knees
~~ Food for Tots ~~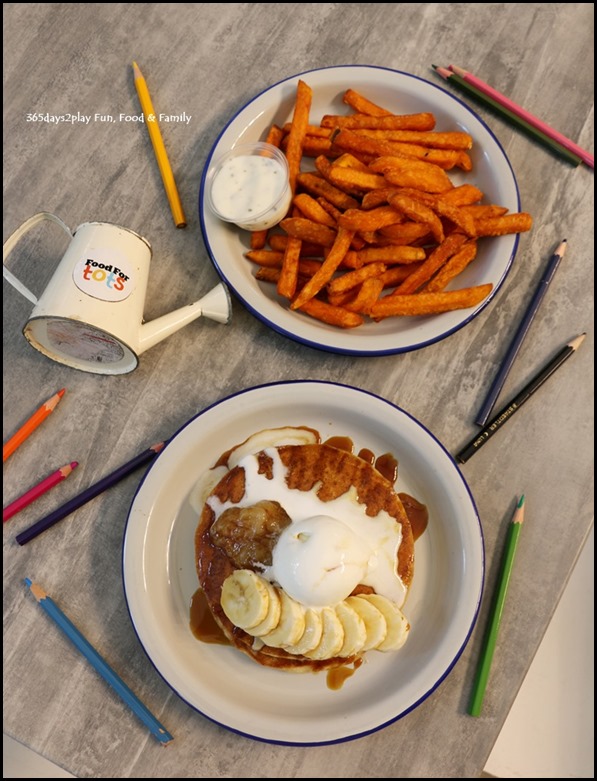 Sweet Potato Fries with Kaffir Lime Mayo $8 nett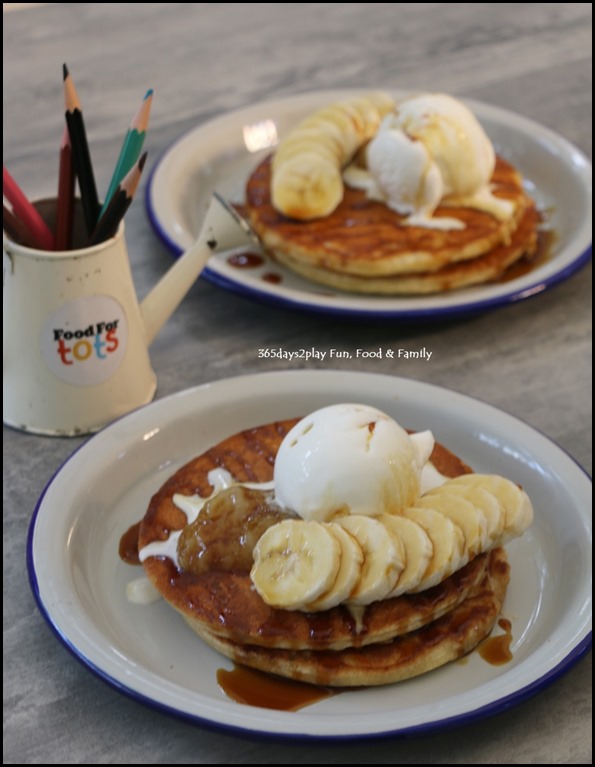 Pancake with Banana Marmalade & Coconut Ice Cream $15 nett
The banana marmalade is apparently recreated from a Singaporean wartime recipe, while the kaffir lime mayo dip for the sweet potato fries show off just how versatile these edible plants from Southeast Asia can be.
Activity : DIY Veggie Stamp Placemat Craft Programme | 30 June, 1,7,8 July | $5 per child on walk-in basis
~~ Gardens Shop ~~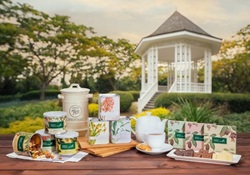 Complete your visit to the Singapore Botanic Gardens by stopping off at the Gardens Shop for some pretty souvenirs such as keyrings, magnets, orchid-inspired soaps and botanical cookies. The shops (there are 3 shops in total) will be running promotions and also a gift with purchase promotion where $38 spending will get you a gift bag containing 2 different varieties of traditional biscuits.
Click on the following link for more information on the Singapore Botanic Gardens Heritage Festival 2018.
Singapore Botanic Gardens
1 Cluny Rd, Singapore 259569