Chinese New Year is in less than 2 weeks! Have you bought all your new clothes and Chinese New Year goodies yet? Fret not if you haven't bought those Chinese New Year goodies because I'll be reviewing several brands and giving you the low down on the best CNY cookies to buy.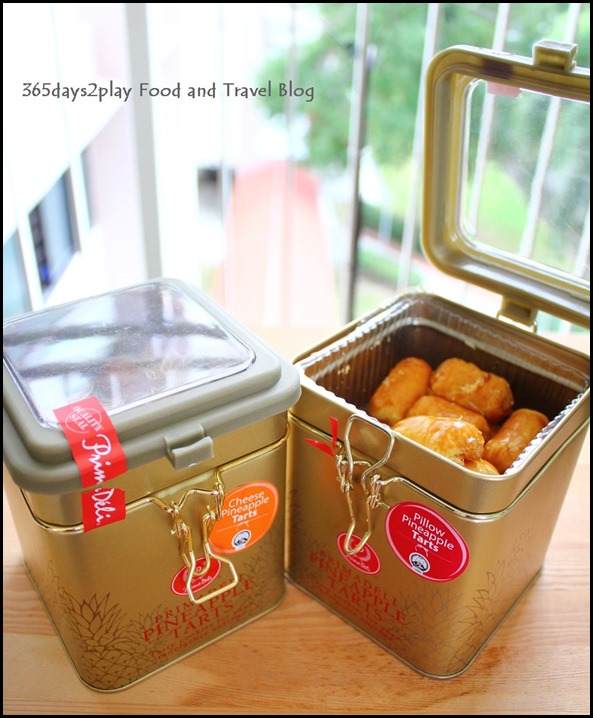 First up for review are PrimaDeli's range of Chinese New Year cookies. The PrimaDéli Chinese New Year collection 2014 features a treasure trove of good ol' traditional treats ranging from everyone's favourite pineapple tarts, to love letters and melt-in-your-mouth Kueh Bangkit. In addition to these delights, there are also new unique treats with a twist such as the Cheese Pineapple Tarts, Orange Butter Cake and three new cookies – Sesame, Walnut Sugee and Pistachio Cookies.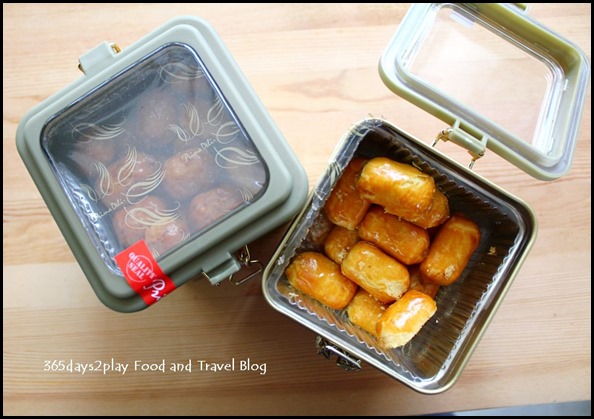 Cheese Pineapple Tarts and Pillow Pineapple Tarts $16.80 / tin
Pineapple tarts are always a perennial favourite for me, and it just ain't Chinese New Year if I don't eat a ton of these goodies. I like my pineapple tarts bursting with sweet pineapple. You will like the pillow pineapple tarts if you have a sweet tooth like me. Couldn't resist stealing a few of those mouthwatering pillows before I could take a picture. The cheese pineapple tarts are for those who are looking for a more mellow and less sweet pineapple tart. The parmesan cheese flavour is rather light, you might miss it if you're not paying attention, but it does lend a touch of savouriness / nuttiness to the pineapple filling.
And at the end of all the feasting, you get to reuse the pretty containers to keep some other food stuff! Sure looks like the Chinese New Year cookie boxes are going the way of the Mooncake boxes. Mark my words, you heard it here on 365days2play first!