*Media Invite*
We are all familiar with the bakery chain big boys. I think there isn't a soul in Singapore who hasn't heard of BreadTalk. And of course you have the others such as Four Leaves, DJ Bakery, Sun Moulin, etc. It's interesting that with the proliferation of so many cafes in Singapore, none of these big boys bakery chains have ventured into a proper sit down cafe featuring their baked goods. I suppose BreadTalk's Toastbox comes close, but I wouldn't call it a "cafe" so to speak, because most people just go to ToastBox for kopi and toast.
So, I was pleasantly surprised to find out that Prima has just opened it's 1st upmarket cafe destination bakery called iBake, at Star Vista in Buona Vista. It is the first home-grown full-service destination bakery that uses its own customised Prima flour for its unique offerings of breads. This is offered by no other bakery in Singapore. You may already know that Prima mills its own flour, hence the capability to offer this. I was told that iBake was developed to showcase this special Prima flour, that is used in the atas baked goods that hotels order from Prima. So you won't be seeing tons of iBakes sprouting all over Singapore, although I would be quite happy if there was an iBake near where I live!
Having heard much about Prima's flour during my 3 month intensive baking course at Prima's Baking Industry Training Centre, I was quite keen to find out if the products would live up to the name. iBake offers a fine selection of European crusted breads combined with the light, airy textures of Japanese breads. I personally like European crusted breads as the crust is packed with flavour. When the breads are well made like they are in Europe, you won't find it so chewy, like what most Singaporeans complain about.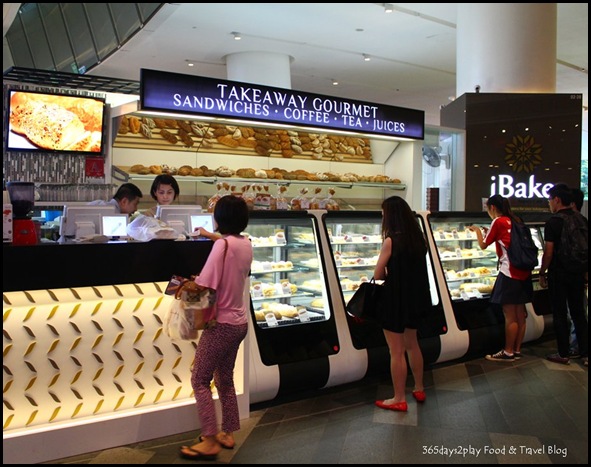 There is a large sit down area, or if you so choose, you may order the smaller bites for takeaway.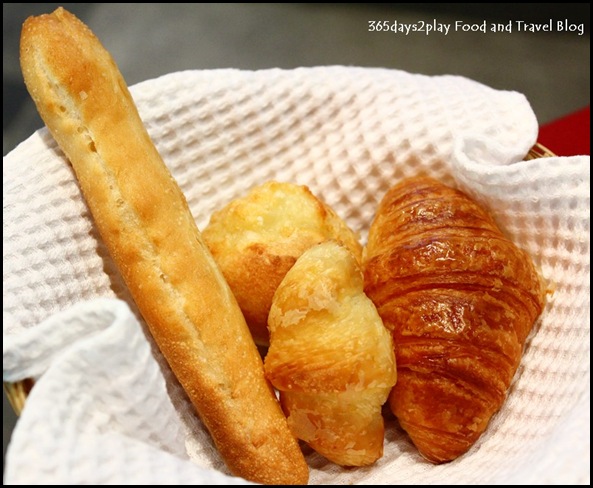 Bread Basket (Petite French Stick with Milk Cream, Petite Gruyere Cheese, Petite Anchovy Croissant and Petite French Croissant)
We were first served this petite little bread basket with mini versions of the breads. If you don't know what to order at iBake, you have to get the bread basket! It costs $8 for an assortment of breads (more than what you see here), where you will be served 6, or you can get individual pieces for $1.50 each. It's quite a steal, and if you come in the afternoon, you can even fashion your own "afternoon tea" without robbing the bank!!
I loved every single item in the bread basket. The breads tasted fresh and crisp, and they had a somewhat milky / savoury flavour to it, without leaving an oily sheen on the tongue. My favourite item has got to be the petite French stick with mlik cream. I've never had anything like it before. A mini crispy baguette with sweet milky cream. Delicious!!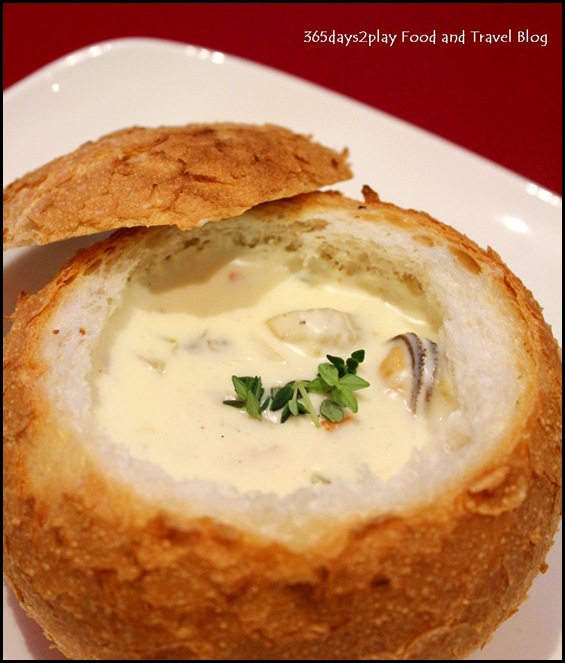 Seafood Chowder
I told myself to go easy on the soup bread bowl because there were numerous other dishes to try. I can tell you it was quite a tough job, because the bread bowl was delicious! In most places, the bread is pretty forgettable and just a gimmic really, but in this case, you'll have to be careful not to spill the soup because you'll be eating the bread faster than the soup! The bread is really flavourful, a little crusty but yet still light tasting and not chewy. Really, the bread lives up to the standards touted by iBake, it's not just all talk!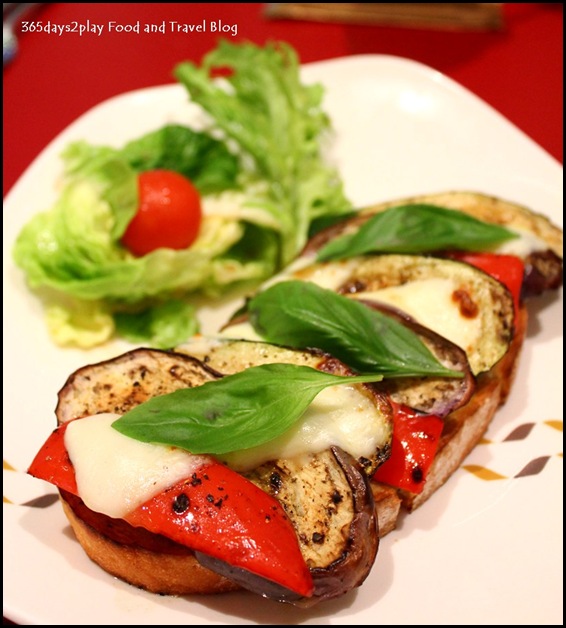 I'm more used to Caprese Salad so I didn't know of the French version known as Caprese Tartine. This is really good for vegetarians or those who wish to eat light. The grilled capsicums with grilled aubergines go really well with the mozzarella cheese on delicious crisp bread.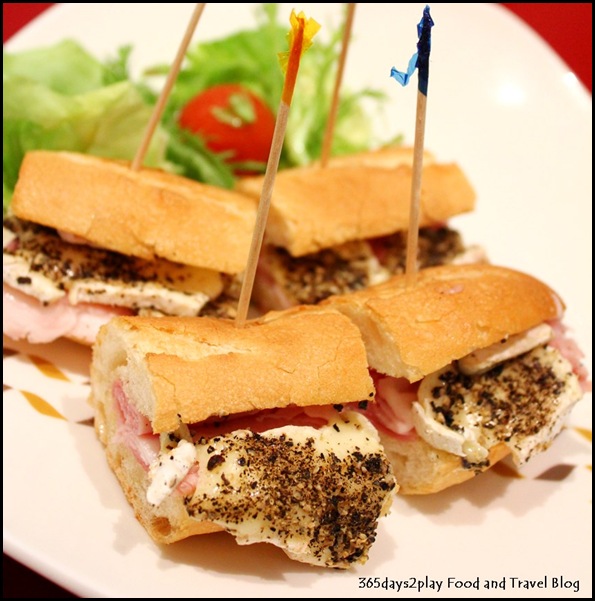 Kurobuta Ham & Camembert Cheese
This sounds heavy, but I can assure you that it is not. When the staff from Prima told us that this was refreshing and light, I was like "are you serious"??? I mean how can kurobuta ham be considered to be light, especially when there is a chunk of cheese on it. But once again, it lives up to the given description! One would expect a ham and cheese sandwich to be nicely toasted, but instead, the ham was slightly chilled, which then results in the refreshing feeling! I must admit, it's quite creative, and no less delicious! Love the generous amount of camembert cheese too. If you love brie, you'll love camembert.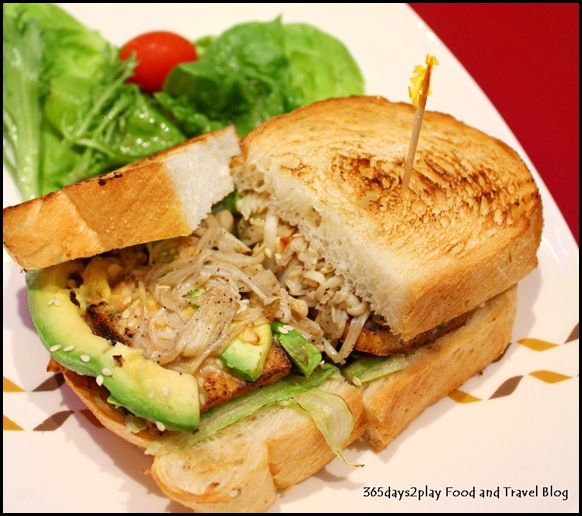 Tofu Avocado Sandwich
Ok this was probably one of my least liked dishes for the evening, surprisingly. I thought it to be the blandest sandwich of the lot. And somehow, because the enoki mushrooms are slippery by nature, together with the mushy avocado, it just doesn't make for a nice texture. The tofu was pretty forgettable too.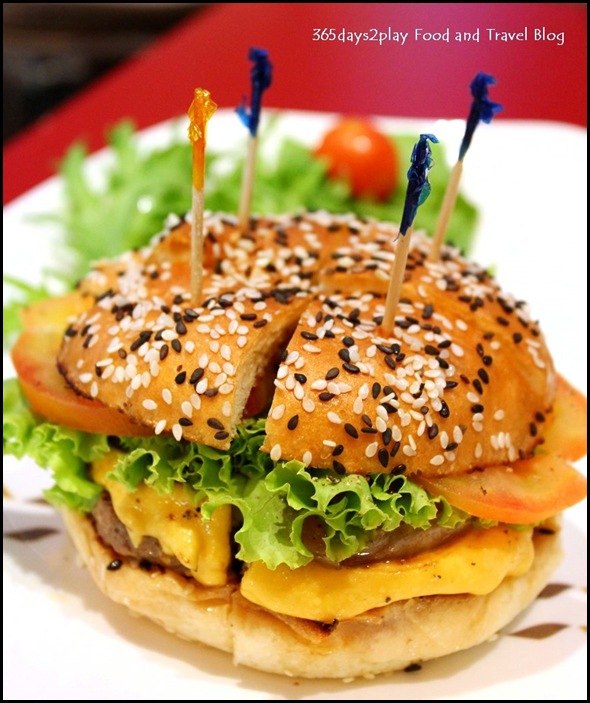 Hamburger
If you're the type who needs a lot of meat, then perhaps this might be the sandwich for you. It's quite a healthy version of a hamburger actually, as you can see the amount of lettuce, onions and tomato slices provided. Definitely not stingy on the cheese either.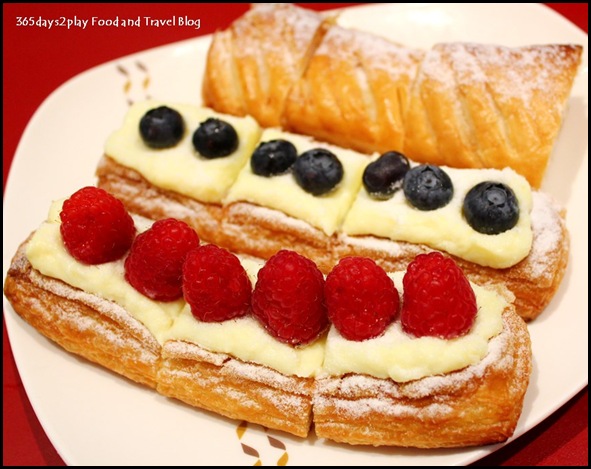 Danoise a la Myrtille or Frambois
And what's a bakery if there are no desserts to try? These here are puff pastries with cream and fruits. I'm not that big a fan of puff pastries, so these were alright for me.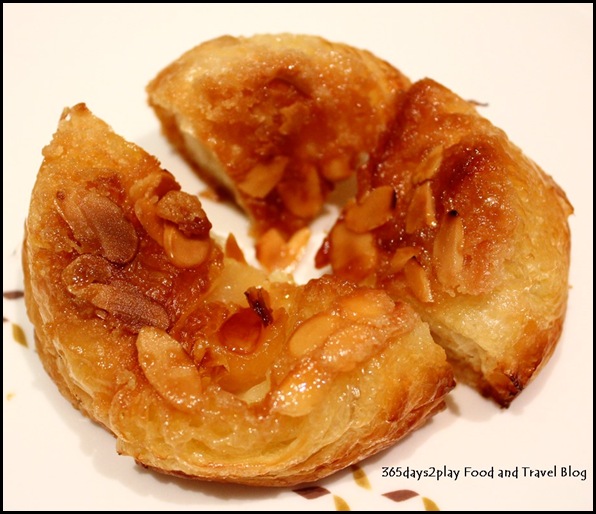 Kouign Amann $2.90
And last but not least, the Kouign Aman! Yes, this is a kouign aman! I know, it doesn't look anything like Tiong Bahru Bakery's Kouign Aman. Hands up those of you out there who only knew of the existence of Kouign Amans after Tiong Bahru Bakery started baking them??? Well I tried googling a bit and it seems there are Kouign Amans out there that don't look anything like the Tiong Bahru Bakery's Kouign Aman. This version from iBake, is smaller, lighter and not as hard. Also, almond flakes are included. I personally still prefer Tiong Bahru Bakery's version, but my dining companions seemed to prefer this version. This version is cheaper than TBB's which costs nearly $4. You try it out!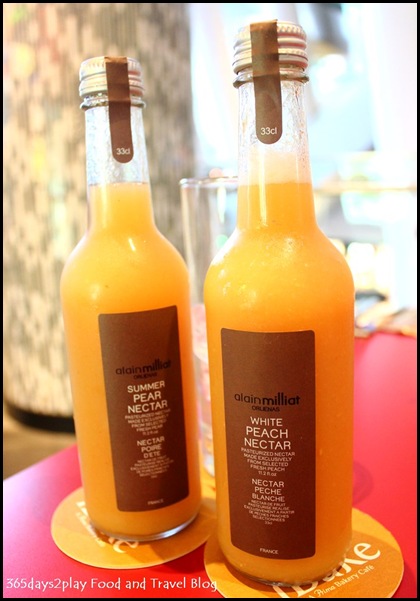 Alain Milliat White Peach Nectar and Summer Pear Nectar $7.50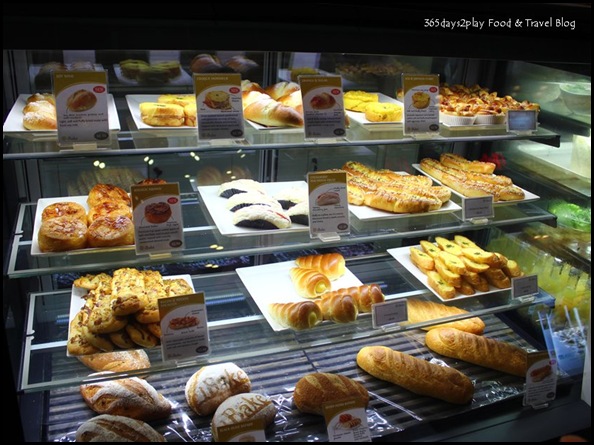 Takeaway counter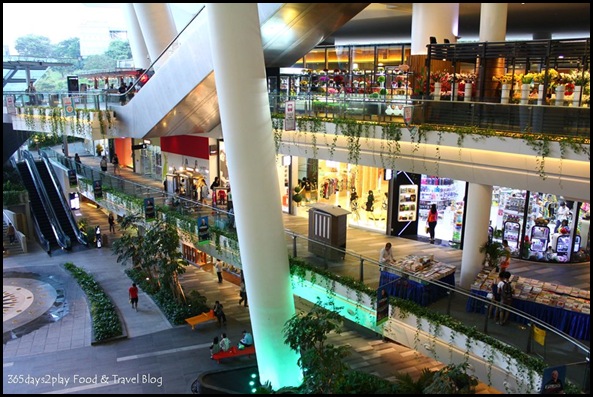 I'm mesmerised by the layout of Star Vista each time I visit! It's quite soothing on the eyes, with the greenery and layered layout.
---
Add me on Facebook, Instagram and Twitter if you want to be kept up to date with the latest happenings in the food and lifestyle scene in Singapore!
---
iBake | A Prima Bakery Cafe
1 Vista Exchange Green #02-28
The Star Vista Singapore 138617
Tel: 6694 4718
Fax: 6694 4708
Business Hours: 10am — 10pm  Mondays to Thursdays & Sundays
                           10am — 11pm Fridays & Saturdays
B marks the spot.