[Media Invite]
Hands up those of you who would love luxuriating in a long Sunday brunch complete with free-flow bubbly? I would too, but such affairs are usually in excess of $100 especially if you are talking about hotel buffets. Here's a place that comes in at just under $100++ ($98++), not much cheaper but every little bit helps right? The price must be alright because it was completely full indoors when I was there.
Check out Senso Ristorante & Bar, whose Sunday Prosecco Brunch includes a buffet spread of antipasti (such as Normandy Oysters, Prawns, Italian Cold Cuts) and desserts. There are also a few mains to choose from, with no limit on the number of orders. There is also a live station every week, ranging from a Raclette Cheese station to a Roast Beef carving station.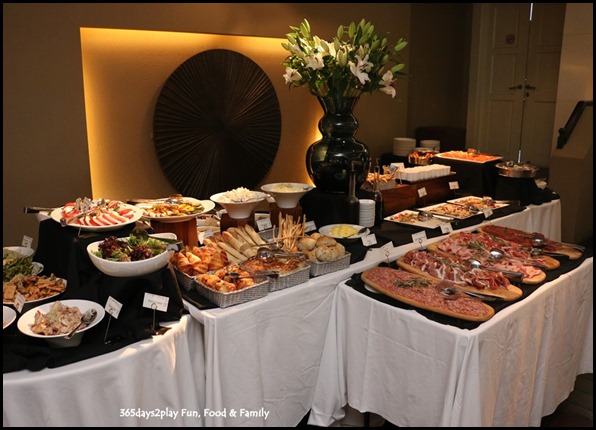 So why Senso? If you want a Prosecco Brunch with a strong focus on Italian food, this is the place to be. They have a huge selection of Italian antipasti such as cold cuts, carpaccio, caprese and lots more. The ambience is also very nice as the restaurant is housed in a cosy heritage shop house. In fact this unique location is one of the reasons Senso has been on my radar for so many years.