[Media Invite]
Hands up those of you who would love luxuriating in a long Sunday brunch complete with free-flow bubbly? I would too, but such affairs are usually in excess of $100 especially if you are talking about hotel buffets. Here's a place that comes in at just under $100++ ($98++), not much cheaper but every little bit helps right? The price must be alright because it was completely full indoors when I was there.
Check out Senso Ristorante & Bar, whose Sunday Prosecco Brunch includes a buffet spread of antipasti (such as Normandy Oysters, Prawns, Italian Cold Cuts) and desserts. There are also a few mains to choose from, with no limit on the number of orders. There is also a live station every week, ranging from a Raclette Cheese station to a Roast Beef carving station.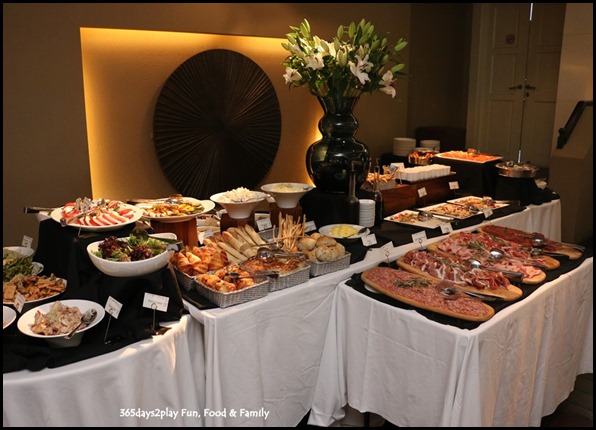 So why Senso? If you want a Prosecco Brunch with a strong focus on Italian food, this is the place to be. They have a huge selection of Italian antipasti such as cold cuts, carpaccio, caprese and lots more. The ambience is also very nice as the restaurant is housed in a cosy heritage shop house. In fact this unique location is one of the reasons Senso has been on my radar for so many years.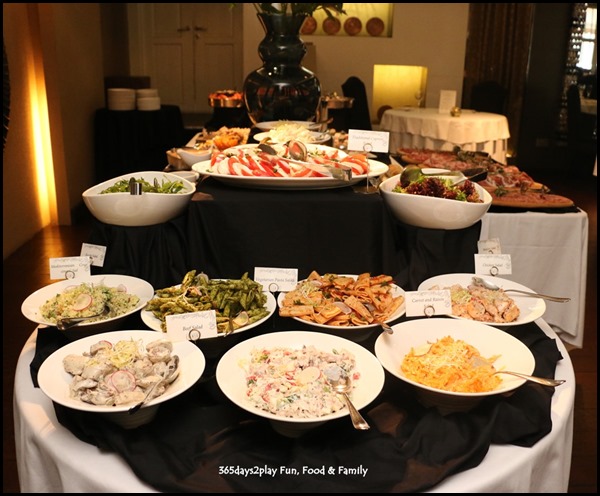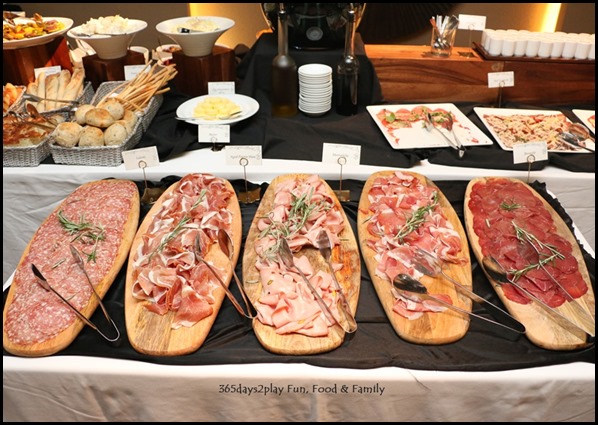 That is a huge selection of cold cuts, including salami, mortadella and aged parma ham! And in the background, 3 different types of carpaccio!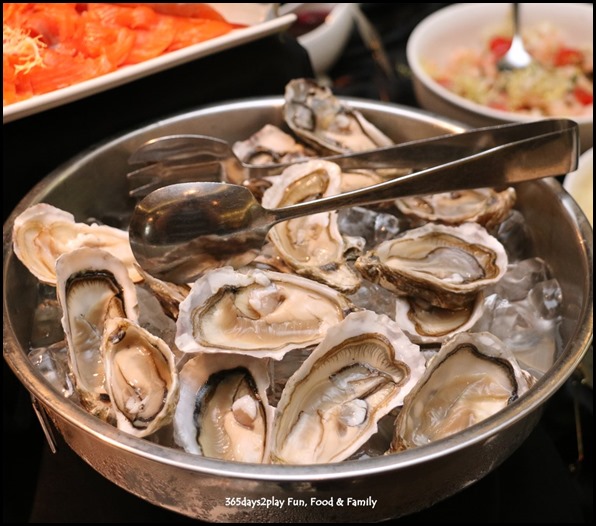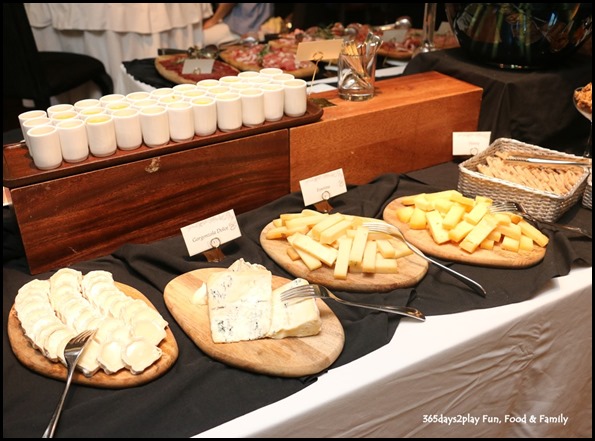 Can't be an Italian buffet without cheese….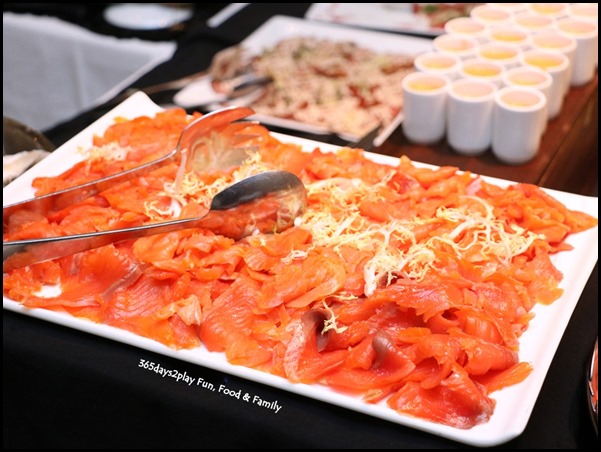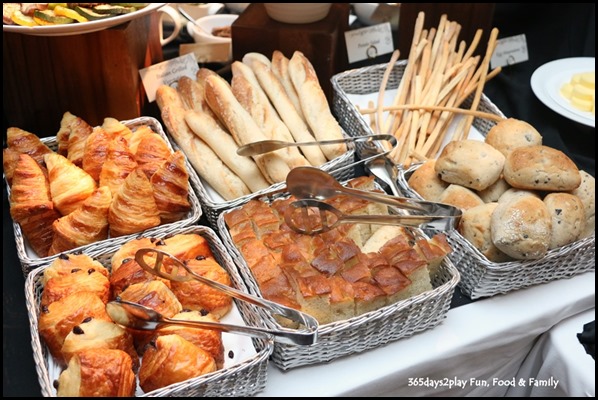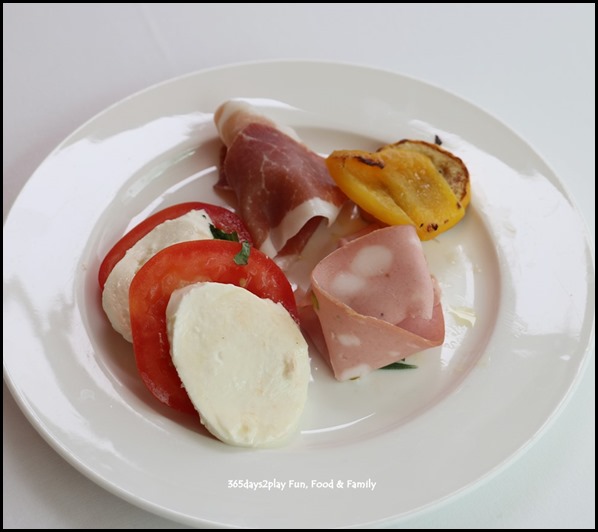 First round of attack.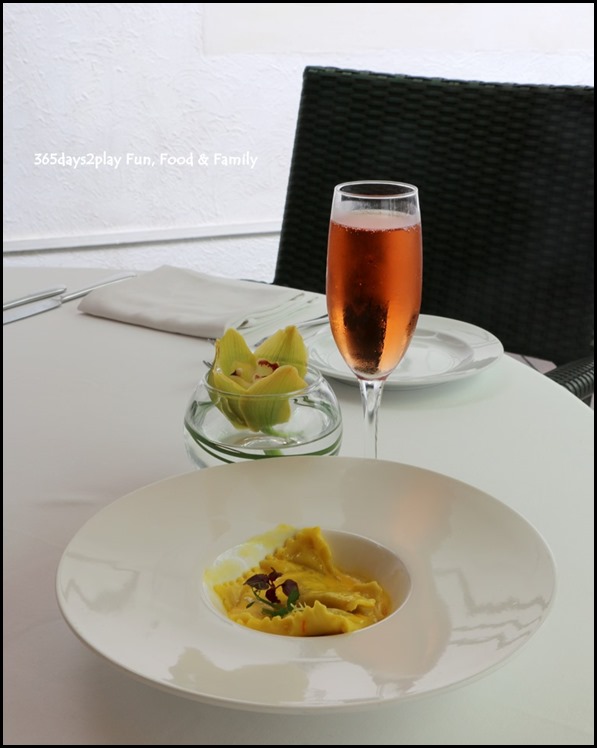 Lobster Ravioli with Saffron Sauce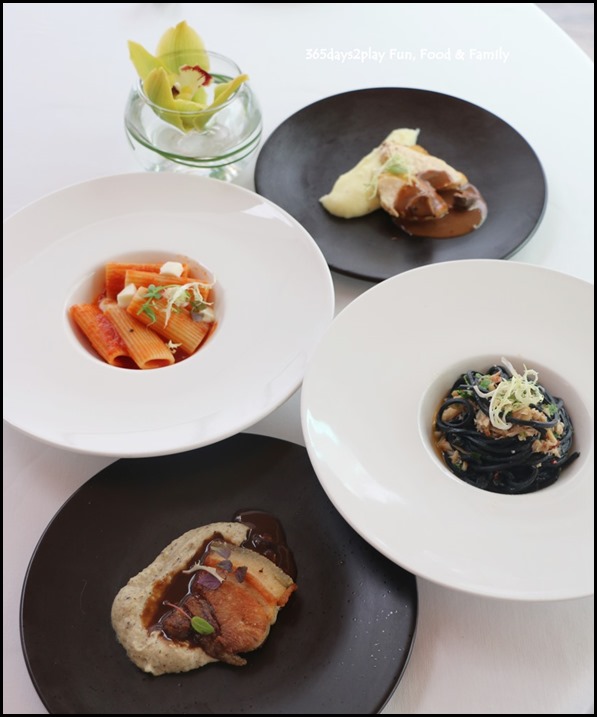 Rigatoni Eggplant, Yellow chicken breast, Crabmeat Taglierini and pork belly with truffle polenta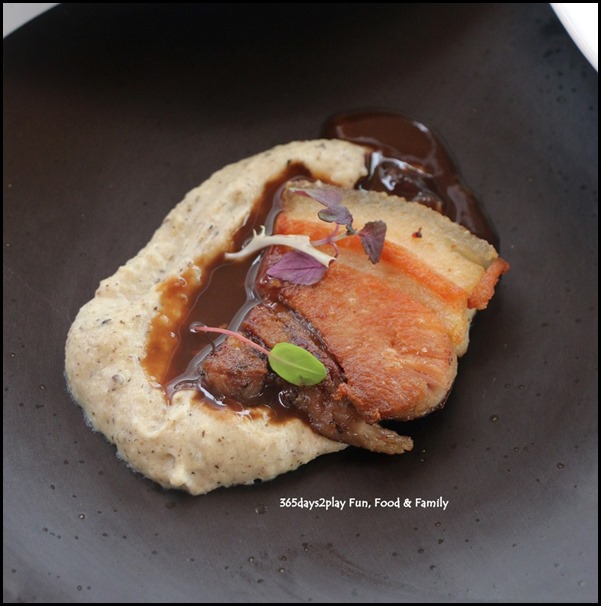 Closer look at the pork belly with truffle polenta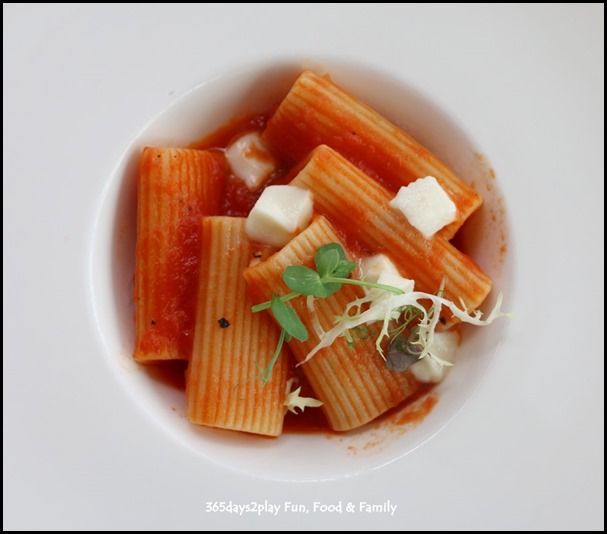 Closer look at the rigatoni eggplant, cow mozzarella and tomato sauce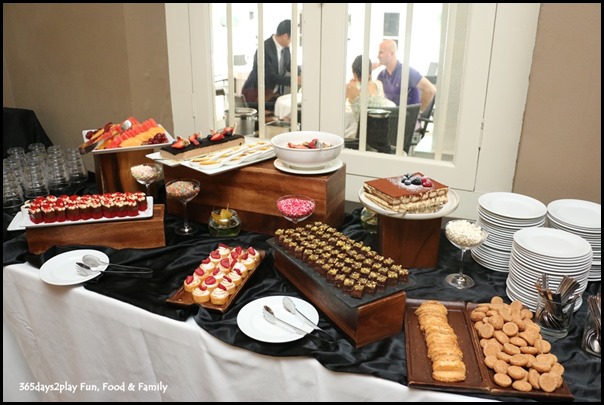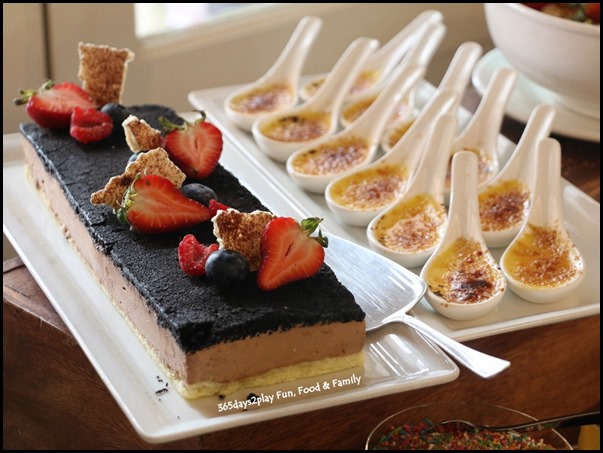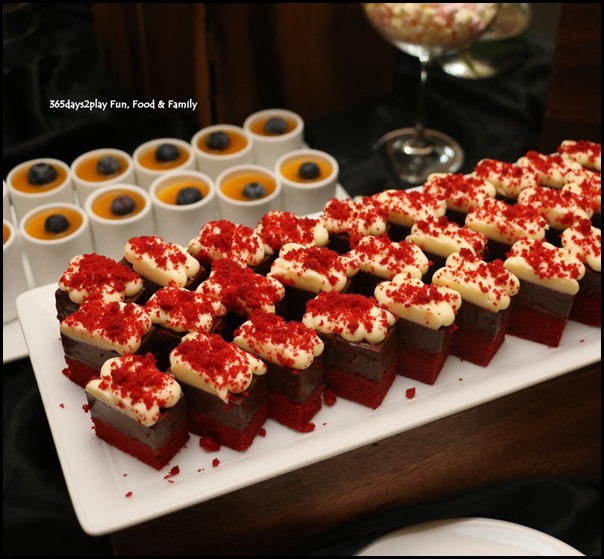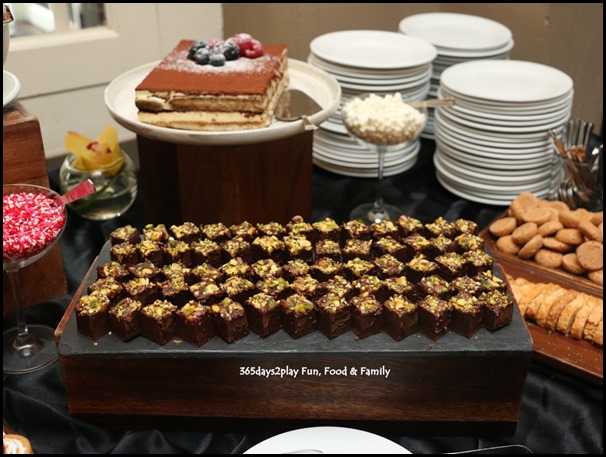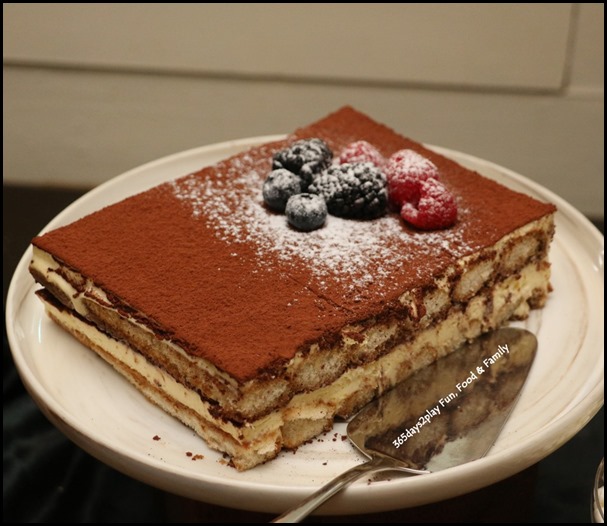 Every Italian restaurant should have a good tiramisu.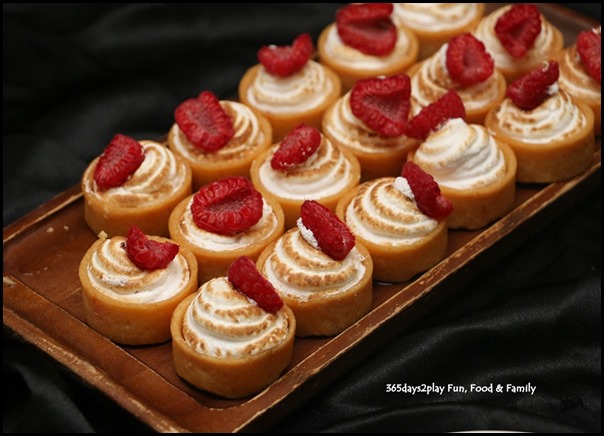 In conclusion, Senso has definitely put up a worthy spread of appetisers and desserts. Went back for 3 servings of the prawn and scallop appetiser! I am however in 2 minds about the mains which you order ala minute. Ala minute is good because then you are guaranteed food that has not been sitting around for a long while. However, the 4 options available that day were the Seabass Fillet, Salmon Fillet, Pork Belly and Yellow Chicken Breast. Not really a wide variety if you ask me, given that 2 out of 4 are fish dishes. Also there are no red meat options available, which was a little disappointing. I think Senso just has to tweak the menu offerings a little and they should then have a winner.
---
Add me on Facebook, Instagram and Twitter if you want to be kept up to date with the latest happenings in the food and lifestyle scene in Singapore!
Other Sunday Champagne Brunch ideas
---
Senso Ristorante & Bar
21 Club Street Singapore 069410
Tel: 6224 3534 Fax: 6224 5508 Email: reservations@senso.com.sg Website: www.senso.sg
Senso Sunday Prosecco Brunch – Free flow of appetisers, soups, pastas and mains including free flow of juices – $68++
for free flow of Prosecco & juices — Top up $30++
for free flow of Prosecco, Wines, Beer, Soft drink, juices, Coffee & Tea – Top up $40++
for free flow of Champagne, Prosecco & Rose' Prosecco, Wines, Beer, Soft drink, juices, Coffee & Tea – Top up $60++
$38++ for child (6 — 12 years old) Includes free flow of juices. Children 5 years and below dine for free.