Some of you may be familiar with Irvin's Seafood Cze Char located along the stretch of shophouses at the junction of Zion Road and River Valley Road. Recall a humongous crab signage? Yep that's the one. Well Irvin's moved to No 4, Jalan Leban, Upper Thomson Road, and are now known as Irvin's Live Seafood House. Bigger and hopefully better, they now boast live aquariums to accommodate the crabs and fish. There are even 2 VIP Rooms for those who prefer to have a cosy area to themselves.
Thanks to the invite from Hazel of AiMakan, I and a few other bloggers got to sample the selection available at Irvin's courtesy of resident chef, Chef Yap Kim Fatt, who was personally involved in the creation of many new dishes.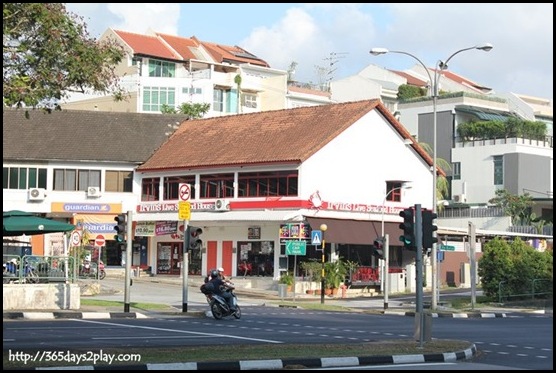 You won't miss Irvin's Live Seafood House if you are driving along Upper Thomson Road.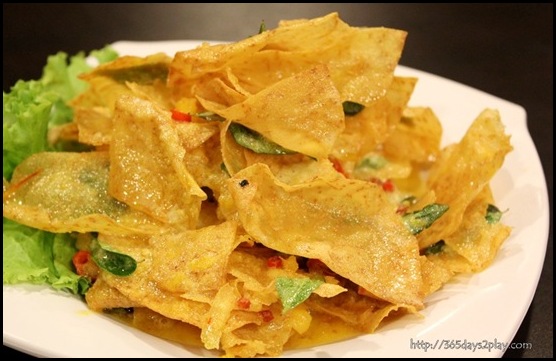 Salted Egg Yam Chips – $9.80
This is one of the most interesting starters I have ever had in a Chinese restaurant. Instead of just normal chips, these yam chips are laced with generous amounts of salted egg sauce. Come on, who doesn't love salted egg sauce, you're missing out on life! The chips were but a vehicle to convey salted egg sauce into the mouth. Super delicious. Irvin's used to serve this dish using several different type of chips. However, it was discovered that only the yam chips retained their texture for a long time despite being soaked in a sauce. Seriously, its hard to stop at 1 and you run the risk of polishing off the entire plate and feeling full before the main courses arrive. Don't say I didn't warn you. And these chips are so good, lots of people actually order this for takeaways as well!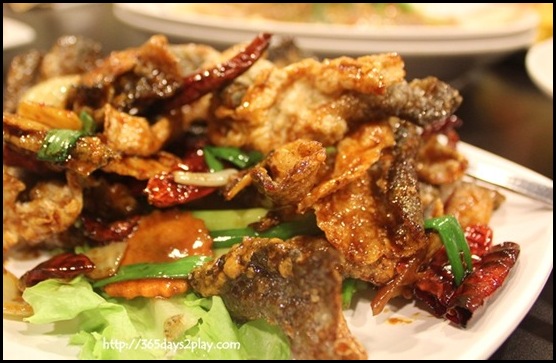 KungPow Fried Salmon Skin – $12.80 (S) $18.80 (L)
Crispy Salmon Skin. Some people tell me it's good because of the collagen? Whatever the case, these are worth a try, with the addition of the Kung Pow sauce to give it extra oomph.