Some of you may be familiar with Irvin's Seafood Cze Char located along the stretch of shophouses at the junction of Zion Road and River Valley Road. Recall a humongous crab signage? Yep that's the one. Well Irvin's moved to No 4, Jalan Leban, Upper Thomson Road, and are now known as Irvin's Live Seafood House. Bigger and hopefully better, they now boast live aquariums to accommodate the crabs and fish. There are even 2 VIP Rooms for those who prefer to have a cosy area to themselves.
Thanks to the invite from Hazel of AiMakan, I and a few other bloggers got to sample the selection available at Irvin's courtesy of resident chef, Chef Yap Kim Fatt, who was personally involved in the creation of many new dishes.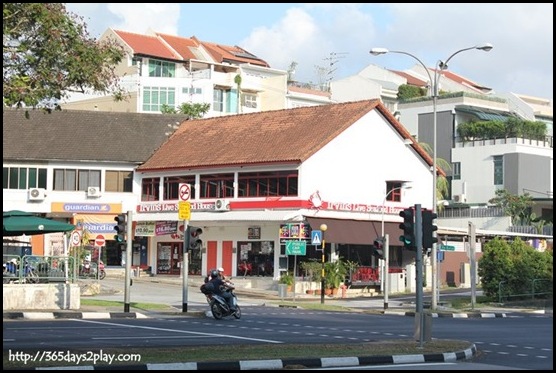 You won't miss Irvin's Live Seafood House if you are driving along Upper Thomson Road.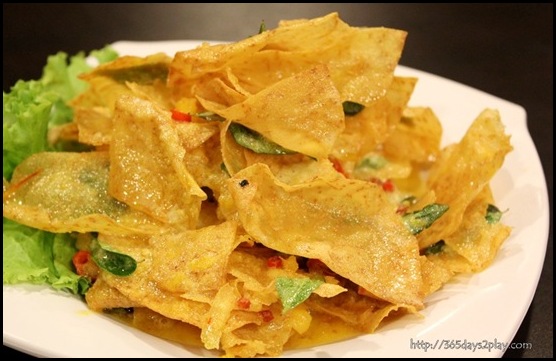 Salted Egg Yam Chips – $9.80
This is one of the most interesting starters I have ever had in a Chinese restaurant. Instead of just normal chips, these yam chips are laced with generous amounts of salted egg sauce. Come on, who doesn't love salted egg sauce, you're missing out on life! The chips were but a vehicle to convey salted egg sauce into the mouth. Super delicious. Irvin's used to serve this dish using several different type of chips. However, it was discovered that only the yam chips retained their texture for a long time despite being soaked in a sauce. Seriously, its hard to stop at 1 and you run the risk of polishing off the entire plate and feeling full before the main courses arrive. Don't say I didn't warn you. And these chips are so good, lots of people actually order this for takeaways as well!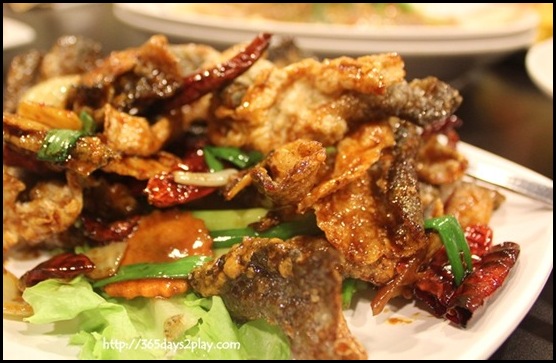 KungPow Fried Salmon Skin – $12.80 (S) $18.80 (L)
Crispy Salmon Skin. Some people tell me it's good because of the collagen? Whatever the case, these are worth a try, with the addition of the Kung Pow sauce to give it extra oomph.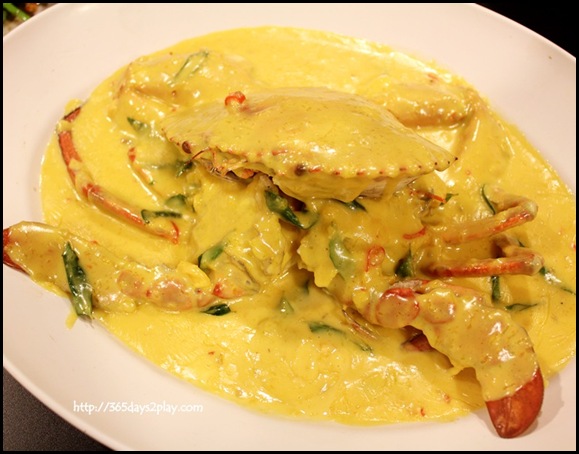 Salted Egg Crab – $23.90 (S), $33.90 (M), $48 (per 1kg)
The signature dish that we had all been waiting for, the Salted Egg Crab. I've only eaten Salted Egg Crab at two places previously. Once at a coffeeshop style restaurant in Tiong Bahru (near the Tiong Bahru Bakery), and several times at Palm Beach in One Fullerton. Those were heavenly experiences, to the extent that I even tarpowed 2 crabs home from Palm Beach! I remember the salted egg sauce to be dryer than the picture above, kinda like if you spread peanut butter on a crab. Irvin's sauce is very much more liquid, and there is no gritty texture from the salted egg. Some people like it this way, because there is so much sauce. I actually like the Palm Beach version. Even though there is less of the salted egg spread in terms of volume, it more than makes up with intensity. And the gritty texture makes me feel like I am actually eating salted egg.
Nevertheless, this was good enough that my dining companion returned one week later for more!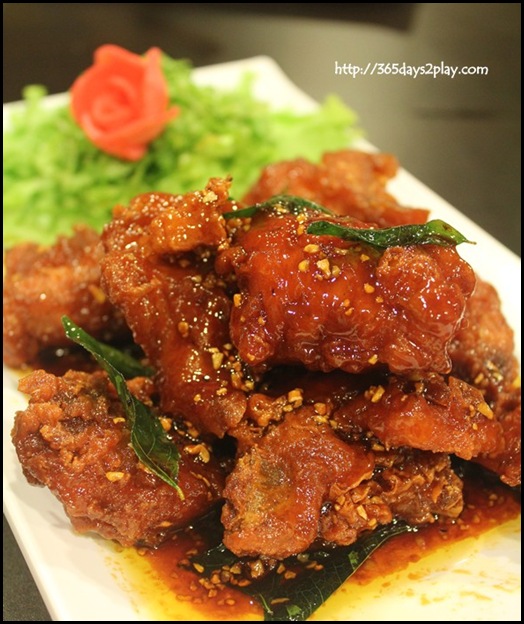 Special Pork ribs ($12.80 (s), 18.80 (L)
Very very tasty pork ribs! I love the sweet sauce and the pork ribs were super tender. Most of the pieces do not have bone in them, which makes for easy chomping. Unfortunately yours truly snagged one with a bone.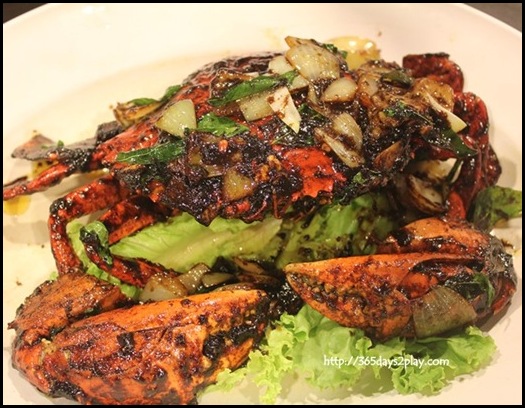 Black Pepper Crab – $19.90 (S), $29.90 (M), $48 (Per 1kg)
There are other types of crab dishes to choose from too. I didn't try this as I was too busy with the salted egg crab.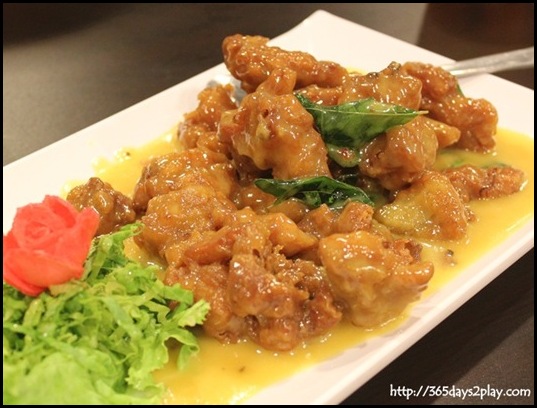 Butter Chicken- $15.80 (S) $18.80 (L)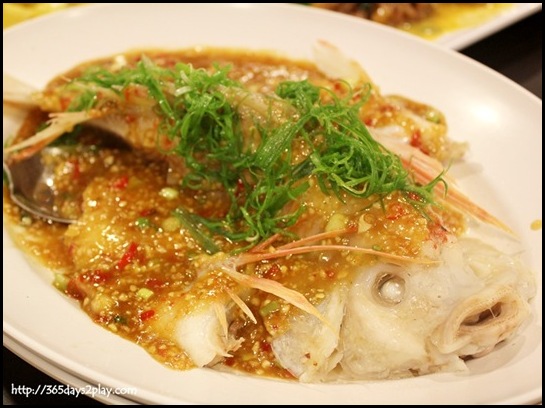 Red Tilapia with Special Sauce – $32
Quite nice. Flesh was firm and the sauce made of bean paste and chilli was tasty.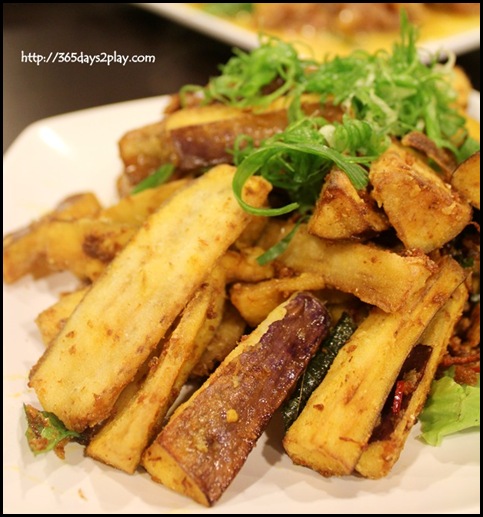 Balachan Egg Plant- $12.80 (S), $18.80 (L)
This was a miss as compared to all the dishes sampled. There was unanimous agreement that the fried strips did not taste anything like egg plant at all.
~~~~~~
LeBan HK Cafe
We also got to try out some snacks from LeBan HK Cafe next door, which is owned by Irvin's. I'm sure most people are familiar with the offerings at any Hong Kong Cafe so I shall leave the pictures to do the talking.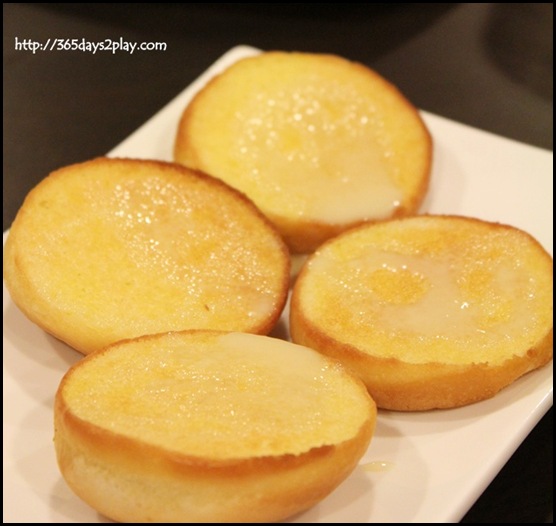 Crispy Butter Bun with Condensed Milk – $4.00
A bit pricey for buns with butter and condensed milk.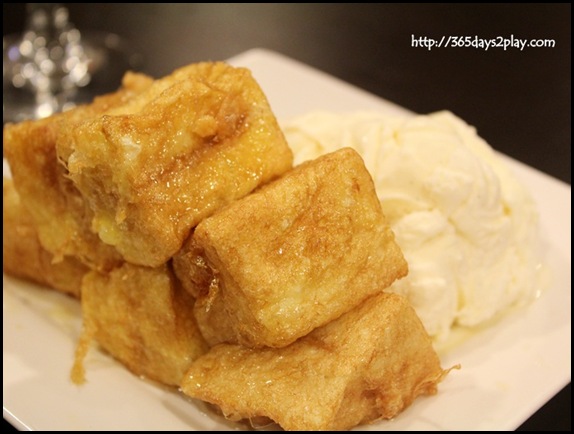 Savoury French Toast Bites with Ice Cream – $4.90
Quite tasty, and quite a good deal considering that you get both French Toast as well as a huge dollop of Ice Cream.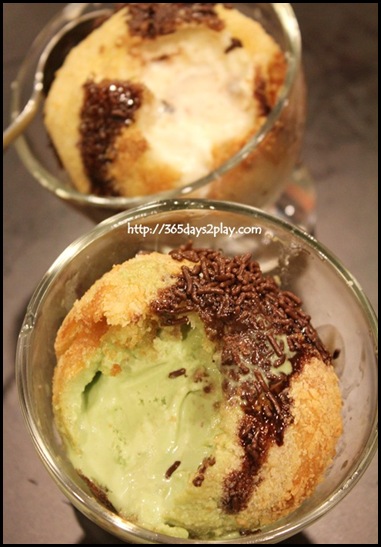 The Sun Fried Ice Cream – $4
Didn't like this. Usually fried ice cream is surrounded by a layer of super crispy batter, which makes for a nice mouth feel and combination. The soft and bready exterior here in this case didn't wow me.
Affogato
Irvin's Live Seafood House
Location : No. 4 Jalan Leban, Upper Thomson Road Singapore, 577548
Phone : 6836-5020 (for reservations, enquiries, takeaways, deliveries and catering)