We have our usual favourite spots for dim sum, however we decided to pamper ourselves by splurging a little more by venturing to a more "atas" (literally) spot for dim sum. Si Chuan Dou Hua Restaurant is at the top of UOB plaza and boasts great views from the main dining area.
What surprised us was their pricing of the menu. It is pretty comparable to the family chain restaurants such as Crystal Jade and Imperial treasure! Food quality was pretty good too.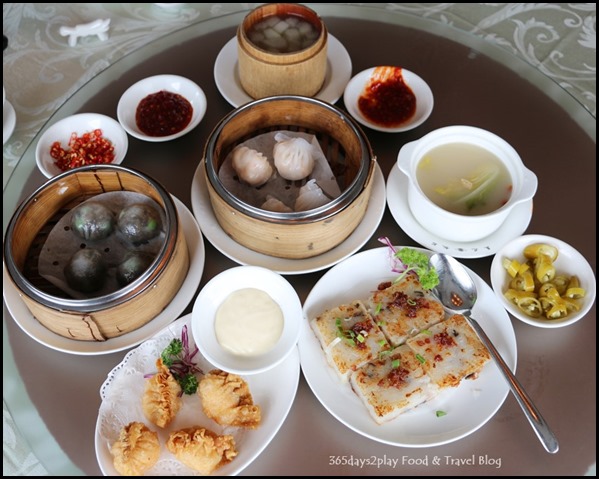 We were there to try out signature Si Chuan dishes but we got carried away ordering our favourite Hong Kong dim sum dishes. The cartilege soup in the picture is from the Si Chuan Menu.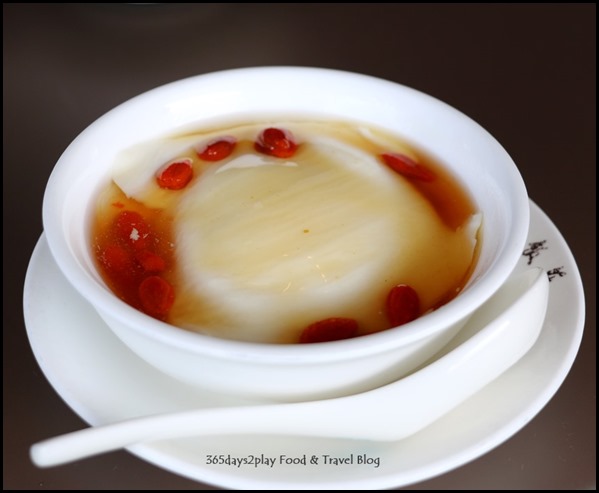 Homemade Fine Bean Curd with Wolfberry $4
And I suppose you really cannot leave without trying their signature bean curd which I assure you is one of the softest and most silky smooth traditional bean curd around. In fact, if you're in the vicinity and feeling a little peckish, you might just want to pop up to a restaurant for this refreshing bowl of bean curd. At $4 it seems a steal.