We have our usual favourite spots for dim sum, however we decided to pamper ourselves by splurging a little more by venturing to a more "atas" (literally) spot for dim sum. Si Chuan Dou Hua Restaurant is at the top of UOB plaza and boasts great views from the main dining area.
What surprised us was their pricing of the menu. It is pretty comparable to the family chain restaurants such as Crystal Jade and Imperial treasure! Food quality was pretty good too.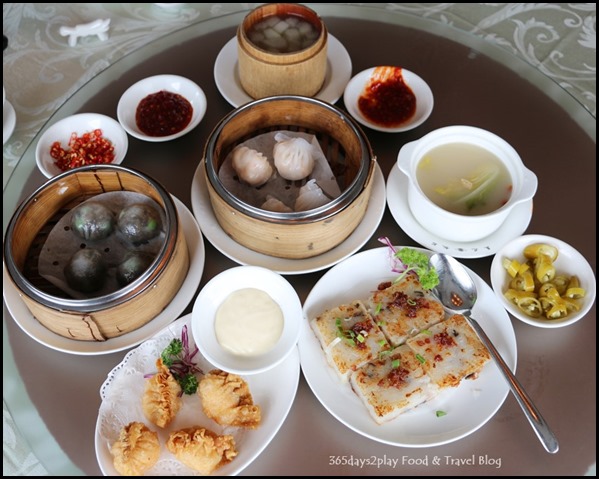 We were there to try out signature Si Chuan dishes but we got carried away ordering our favourite Hong Kong dim sum dishes. The cartilege soup in the picture is from the Si Chuan Menu.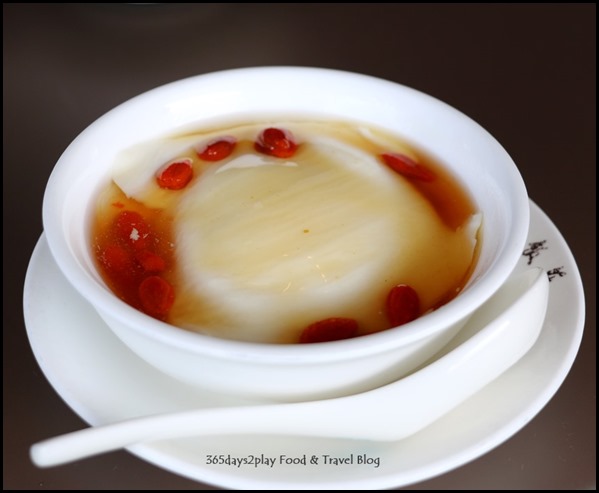 Homemade Fine Bean Curd with Wolfberry $4
And I suppose you really cannot leave without trying their signature bean curd which I assure you is one of the softest and most silky smooth traditional bean curd around. In fact, if you're in the vicinity and feeling a little peckish, you might just want to pop up to a restaurant for this refreshing bowl of bean curd. At $4 it seems a steal.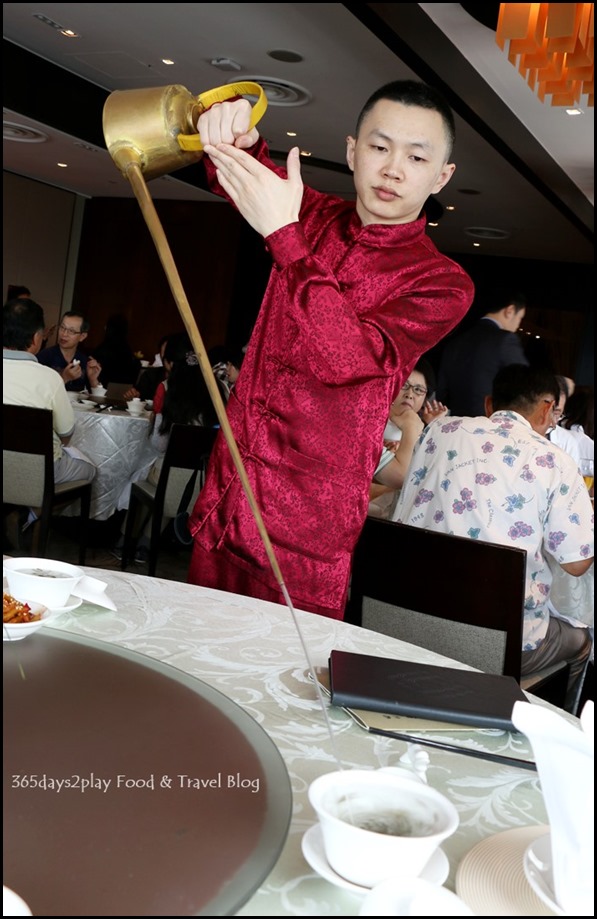 Every meal starts off with the eye popping tea pouring session. I don't know how long the tea master has practiced his craft, but he sure looks comfortable at it. Just remember to shift your phones away from the cup as there might be minute splashes.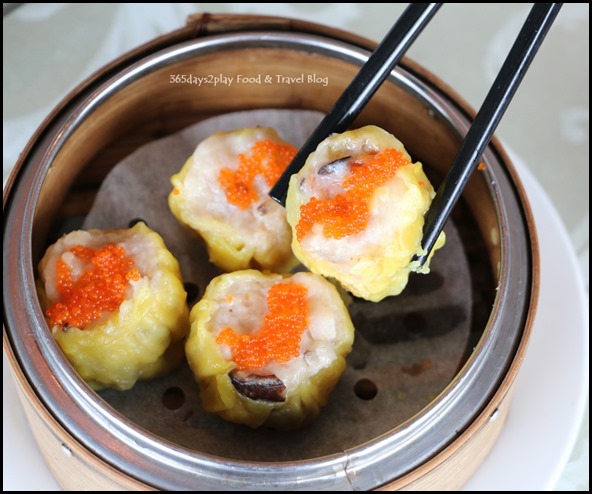 Siew Mai with Fresh Mushrooms 4 for $5
We never leave any dim sum meal without ordering har gow and siew mai. This occasion was no different. Check out the generous dollop of roe and inclusion of mushrooms in the siew mai. A very nice touch to differentiate yet without differing from the traditional too much.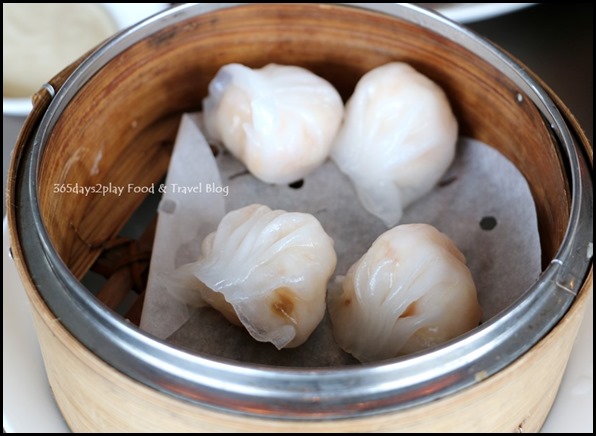 Har Gow 3 for $5
Prawn juices in the har gow did not seem as savoury as I would have liked and the size was a tad on the small side. Not too impressed with Si Chuan Dou Hua's version of har gow unfortunately.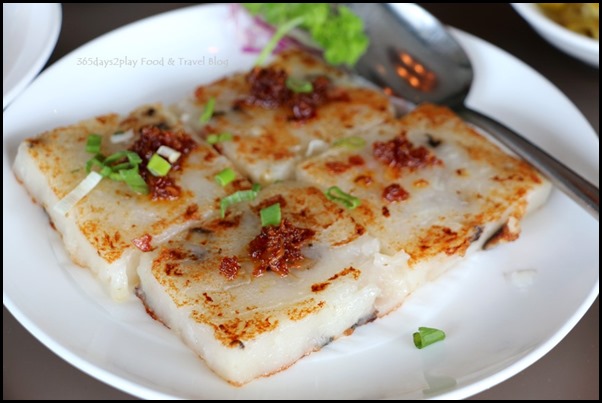 Pan fried Carrot Cake in XO Sauce 3 for $5
Was hoping for the diced up version with eggs but it was served in slices instead. Still, this carrot cake was really delicious for the generous use of radish in it. There were strands of it within the slices to give texture and added sweetness. Not so sure if the XO sauce did come through though.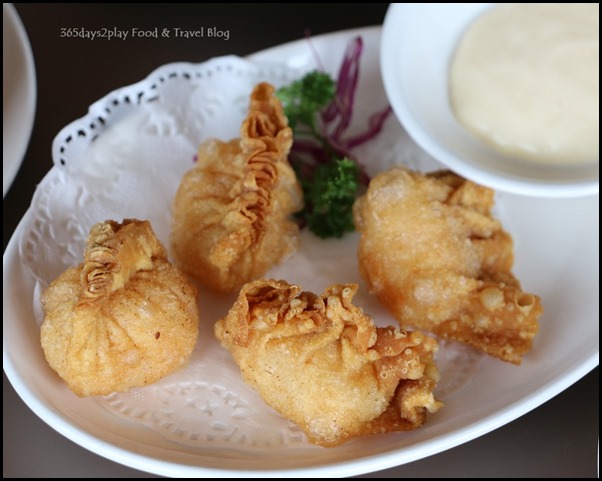 Crispy Prawn Dumpling with Salad Sauce 3 for $5
Again, dumplings on the small side, but otherwise, crispy and tasty.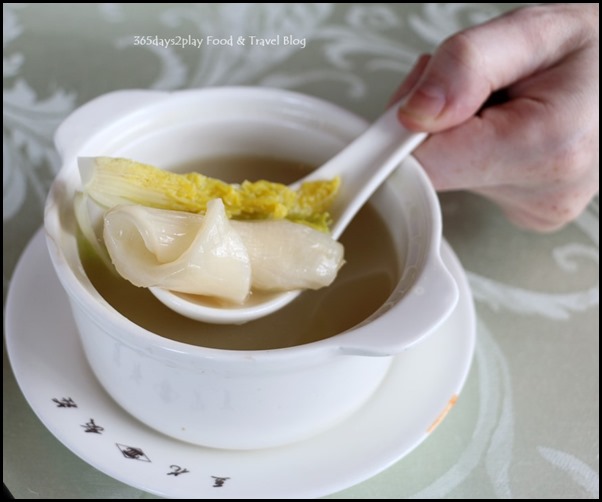 Double-boiled cartilage soup with fish maw $12
It didn't say so on the menu, but I noticed on the website that the cartilege is that of the shark. No wonder the soup felt so rich and nourishing.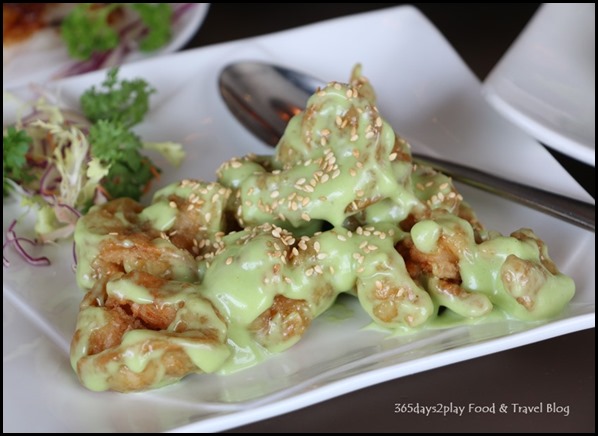 Wasabi Prawns
Wouldn't recommend ordering this. The overly fried prawns were oily and drenched in wasabi sauce.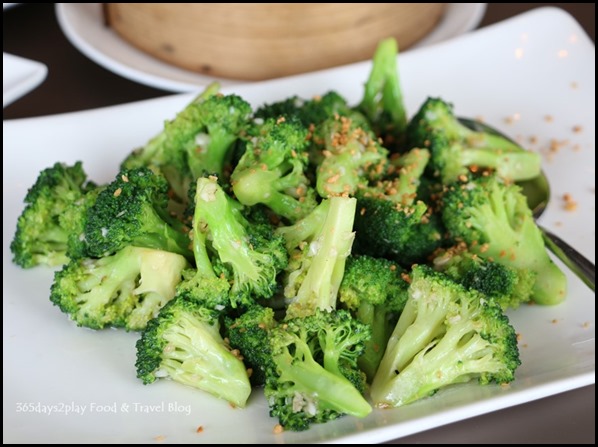 Stirfried Broccoli
We ordered this to put a healthy element in the meal.
Baked Cod in Miso Sauce $12
We just had to order this because where on earth can you find such a large slice of cod fish for only $12? The cod was buttery and flaky and probably would have gone very well with a bowl of steaming hot rice. It was too bad we were already so full and couldn't fully appreciate this dish.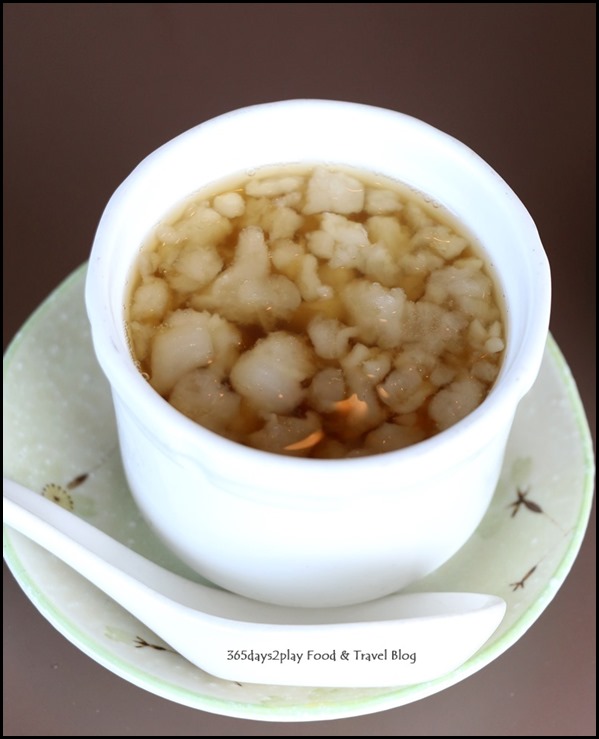 Double boiled Hasma with Red Date $12
Apart from the bean curd, we also ordered this Hasma to sooth our throats and dispel heatiness…. Frankly I never do know if they live up to their touted medicinal properties.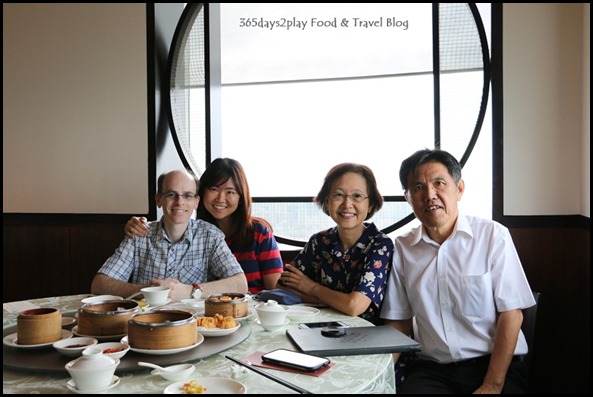 Taking a quick photo shot before the food gets cold!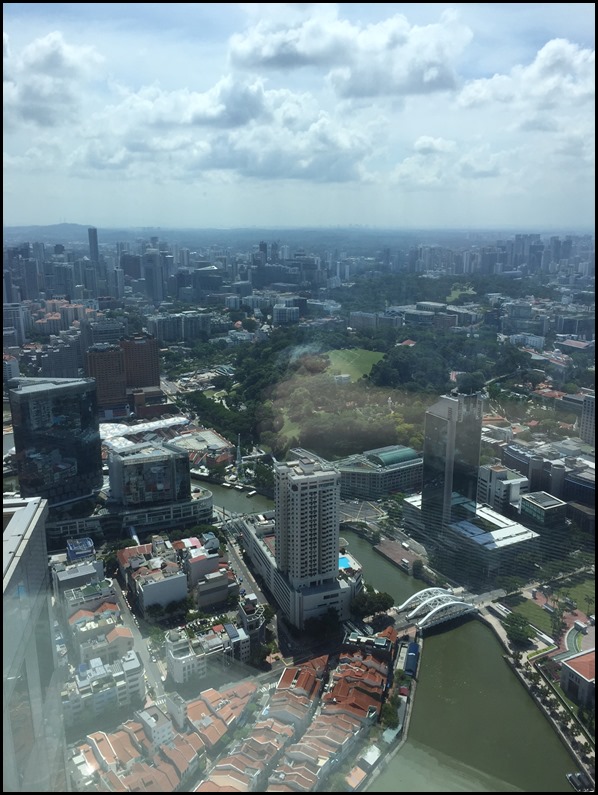 View of Singapore on a haze-less day. Do we even remember what that is like?
---
Add me on Facebook, Instagram and Twitter if you want to be kept up to date with the latest happenings in the food and lifestyle scene in Singapore!
Other Dim Sum Restaurants in Singapore
Lei Garden – https://365days2play.com/2015/03/06/lei-garden-dim-sum/
Crystal Jade Dining In – https://365days2play.com/2012/06/01/crystal-jade-dining-in-dim-sum/
Taste Paradise at ION – https://365days2play.com/2011/09/20/taste-paradise-at-ion-orchard/
Tung Lok Signatures – https://365days2play.com/2012/08/09/tunglok-signatures-dim-sum/
Tim Ho Wan – https://365days2play.com/2013/10/13/tim-ho-wan-at-toa-payoh-era-centre/
---
SI CHUAN DOU HUA RESTAURANT – TOP of UOB Plaza
80 Raffles Place, #60-01 UOB Plaza 1,
Singapore 048624
Tel: (65) 6535 6006
Fax:(65) 6534 5875
Email:top@sichuandouhua.com
Other branches — ParkRoyal on Beach Road and ParkRoyal on Kitchener Road