Last month, I had the opportunity to try out a wonderful seafood restaurant. It's a new seafood restaurant located in Sentosa itself, situated behind the Underwater World and next to the Shangri La Rasa Sentosa Resort . Imagine dining amidst the evening glow and lapping of the waters, it's not an everyday occurrence I can tell you that.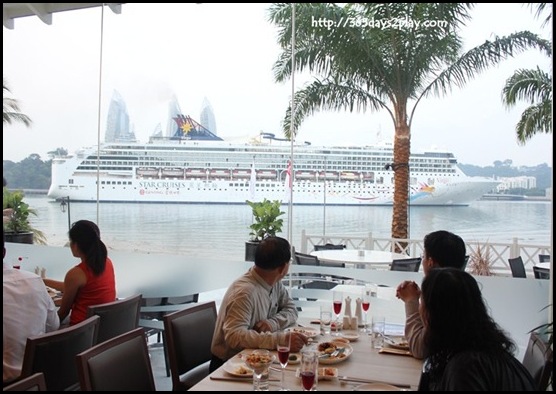 Try to come before night fall to enjoy the scenery while there's still some light. Another reason also is that at approximately 630pm, a humongous cruise liner will sail past to dock at HarbourFront. It's quite an interesting experience, and the people on the cruise liner actually waved at me as the ship sailed past!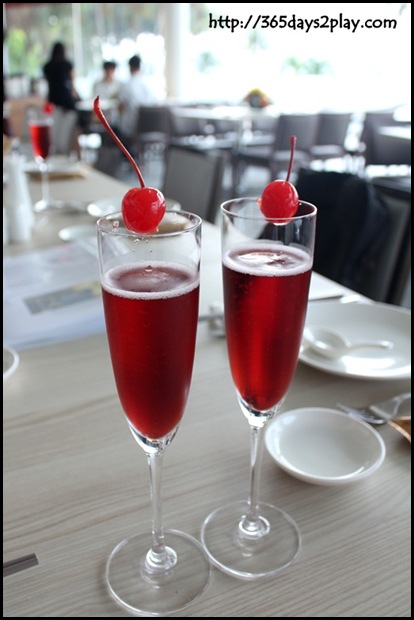 Kir Royale (champagne with creme de cassis)
A welcome drink to start the evening off! Sweet and refreshing!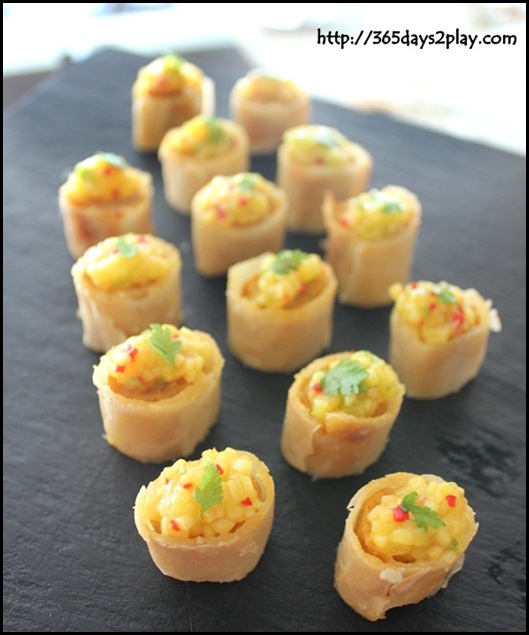 Otah cigar with mango salsa canape
Seldom get canapes with asian fillings. These were unique and delicious.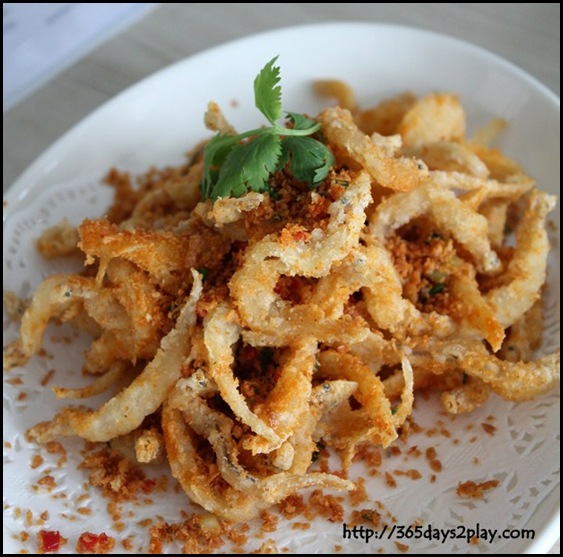 Crispy Peppered White Bait
Wow I couldn't keep my hands off the crispy white bait the whole evening! I had the plate strategically placed near me so ever so often I would sneak some into my mouth. Extremely crispy yet not oily tasting. Good to order and share amongst the table!