Since I am in the Korean BBQ mood, I decided to post this review of Ssikkek Koeran Grill BBQ located at Tampines One. I shall confess that prior to this visit, I had no inclination to visit any Korean BBQ restaurants because my impression of them thus far was that they were waaaaay too expensive as compared to other restaurants. I often felt that a few slivers of meat could cost tens of dollars at Korean BBQ restaurants, and why would I want to pay that when I can get a good whole steak for the same price at Western restaurants?
That was until I visited Ssikkek Korean Grill BBQ at Tampines One. I tell you, the pricing is crazy! CRAZY LOW that is! It costs only $14.90++ for lunch and $24.90++ for dinner for unlimited servings of Korean BBQ items!! The pricing reminds me of Seoul Garden, but I think this is way better, especially in terms of service rendered. The truth be told, I was a little apprehensive about the quality of the food, given the spartan looks of the restaurant and the affordable pricing, especially when most other Korean BBQ restaurants are way more expensive. But luckily as they say, the proof of the pudding is in the eating.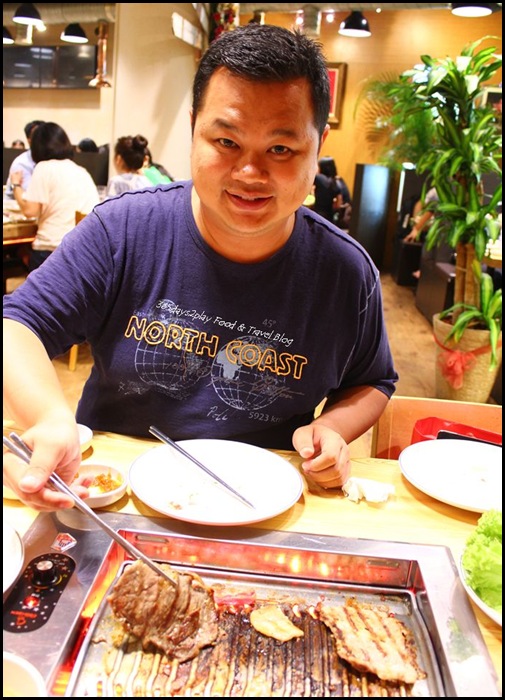 Look at my BFF looking so excited about barbecuing so many pieces of meat. Think guys would love Ssikkek Korean Grill because they can just feast, feast and feast on the unlimited amounts of meat!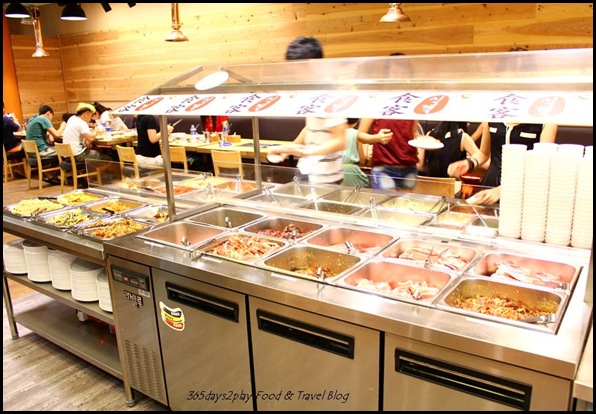 You get about 10 different types and cuts of meats to choose from. There's stuff like pork bacon, marinated beef short ribs, pork belly, marinated chicken etc. If you go during lunch hour, there will be less selection of meats.