Since I am in the Korean BBQ mood, I decided to post this review of Ssikkek Koeran Grill BBQ located at Tampines One. I shall confess that prior to this visit, I had no inclination to visit any Korean BBQ restaurants because my impression of them thus far was that they were waaaaay too expensive as compared to other restaurants. I often felt that a few slivers of meat could cost tens of dollars at Korean BBQ restaurants, and why would I want to pay that when I can get a good whole steak for the same price at Western restaurants?
That was until I visited Ssikkek Korean Grill BBQ at Tampines One. I tell you, the pricing is crazy! CRAZY LOW that is! It costs only $14.90++ for lunch and $24.90++ for dinner for unlimited servings of Korean BBQ items!! The pricing reminds me of Seoul Garden, but I think this is way better, especially in terms of service rendered. The truth be told, I was a little apprehensive about the quality of the food, given the spartan looks of the restaurant and the affordable pricing, especially when most other Korean BBQ restaurants are way more expensive. But luckily as they say, the proof of the pudding is in the eating.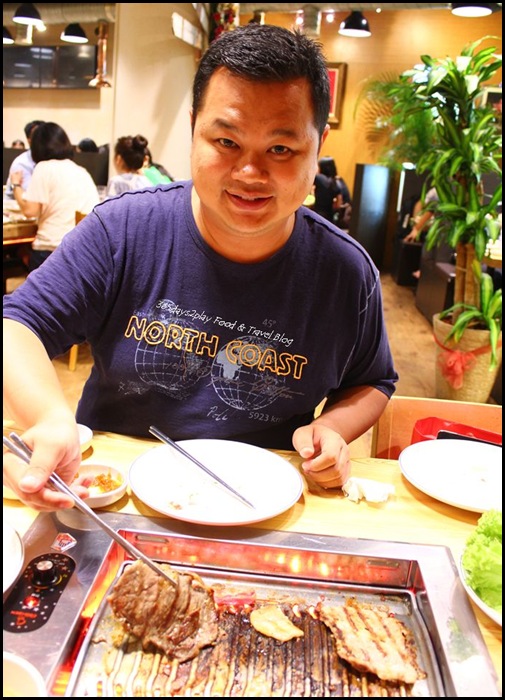 Look at my BFF looking so excited about barbecuing so many pieces of meat. Think guys would love Ssikkek Korean Grill because they can just feast, feast and feast on the unlimited amounts of meat!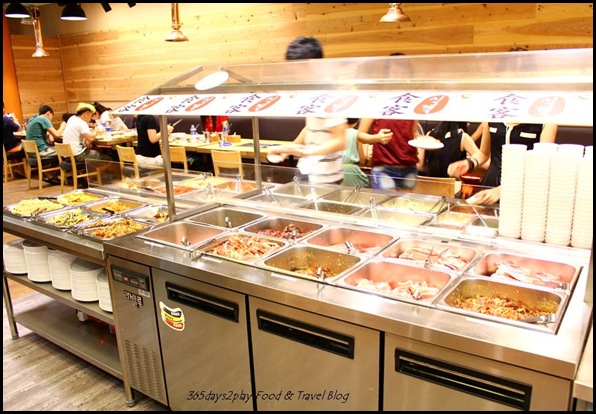 You get about 10 different types and cuts of meats to choose from. There's stuff like pork bacon, marinated beef short ribs, pork belly, marinated chicken etc. If you go during lunch hour, there will be less selection of meats.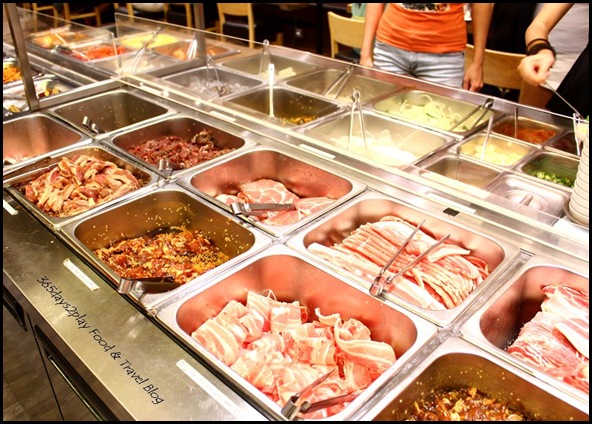 Closer look at the meats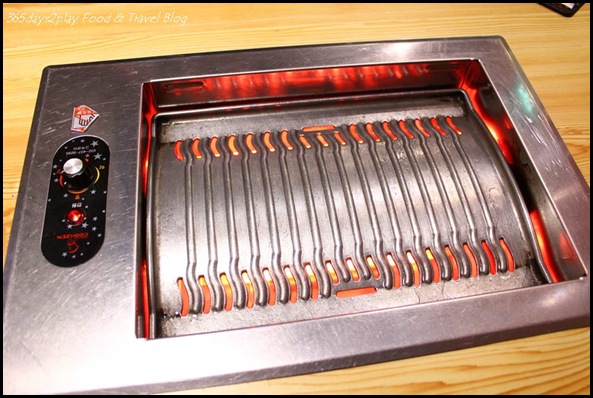 This is the metal grill that is set into every table. As you can see, it's kind of curved so that the oils can drip out of the cooking meat and collect into a pool beneath the grill to be discarded. So much better than Seoul Garden, where your meats are just stewing in the leftover juices.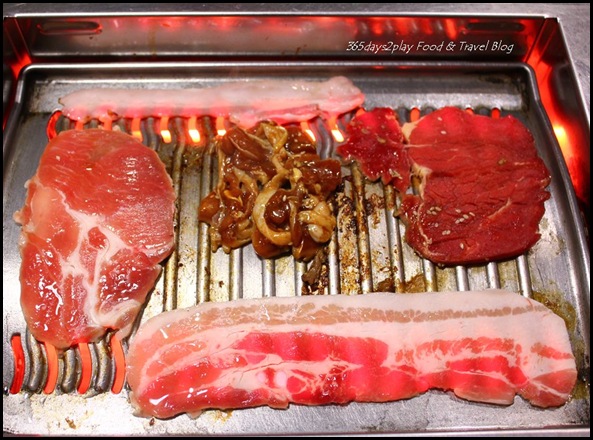 Lay your meats out and cook away! i found it very entertaining to grill my own meats at Ssikkek. Actually, as a rule of thumb, I would prefer to dine at restaurants where I don't have to lift a finger in terms of meal preparation. Apart from being lazy and wanting to focus on conversation, another huge reason is because who am I to know when the meat is cooked to perfection? It may be fun to cook your own meat, but only the chef would know the optimal way to cook the meat and when to serve it up.
But luckily, the meats didn't suffer too much from my novice cooking skills. As they were well marinated, it was still a delight to eat. One thing I know for sure is, once you lay the meat out to sizzle, do not disturb it or poke at it until it is ready to be flipped! You need to sear the meat thoroughly first or else the meat fibres will break away if you move it. This is also to prevent sticking! Oh well, so they say on all the cooking programmes I've watched.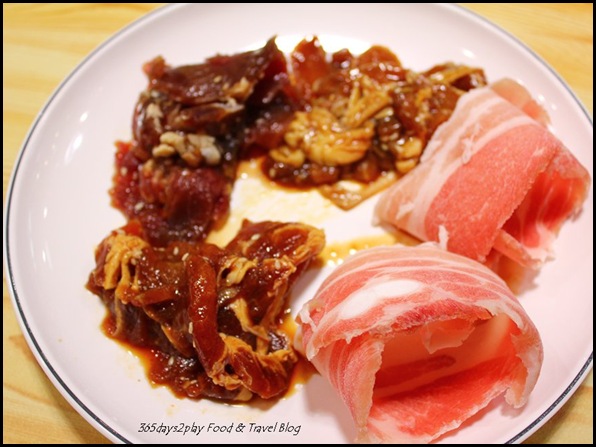 I think in general, my favourite meats are the marinated ones, cuz there are marinated versions and non-marinated versions. The BFF found the marinated versions a tad sweet, but I thought it was great because it brought out a stronger flavour.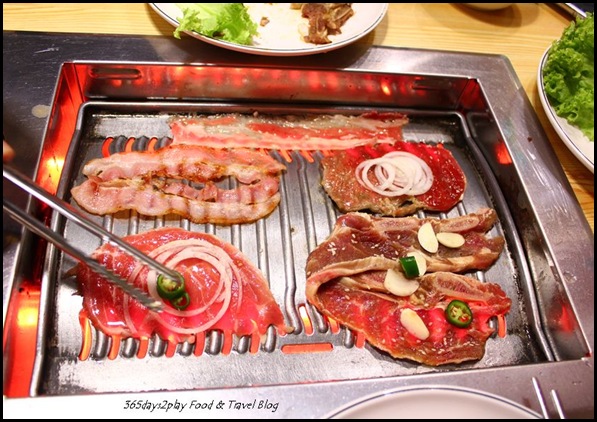 The BFF got a bit adventurous and started grilling the garnishes as well. Not a bad idea actually, can consider grilling your own garlic and then mashing it up to make your own dip!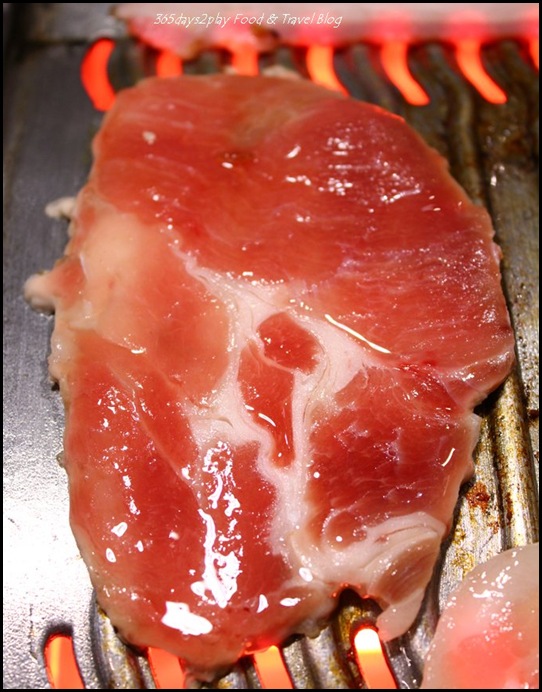 Do you like looking at raw meat? I love looking at raw meat. I feel it looks so… vibrant.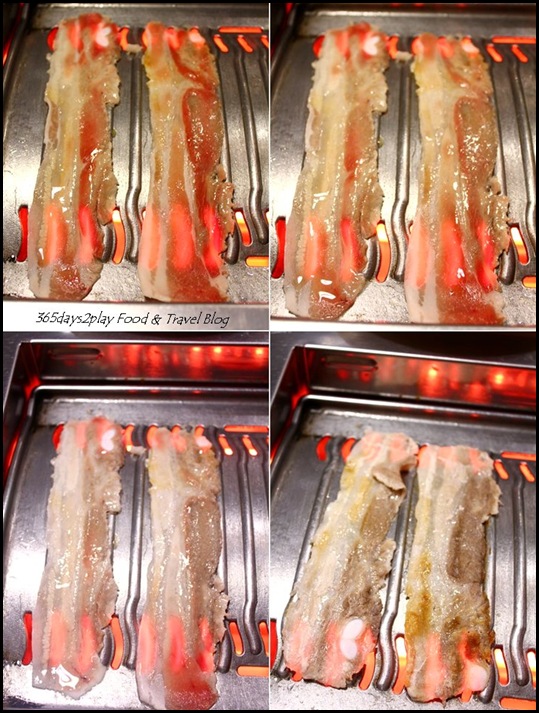 Watching food cook can be fun!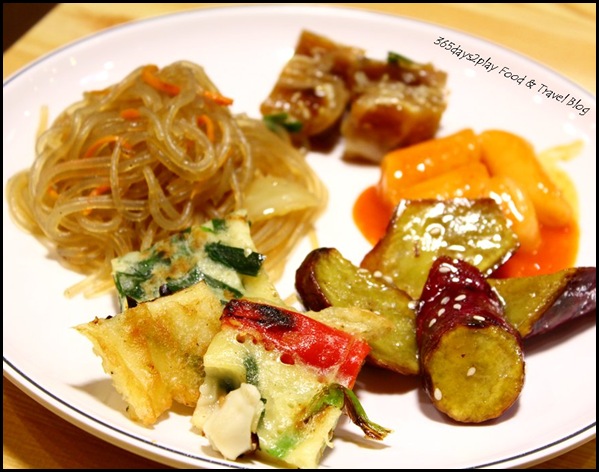 No Korean meal is complete without the banchans, aka side dishes. There were quite a number of side dishes to choose from, also on a self-service basis, ranging from glass noodles, to eggs, glazed sweet potatoes and pork terrine. We got a bit naughty and tried grilling some of those items too!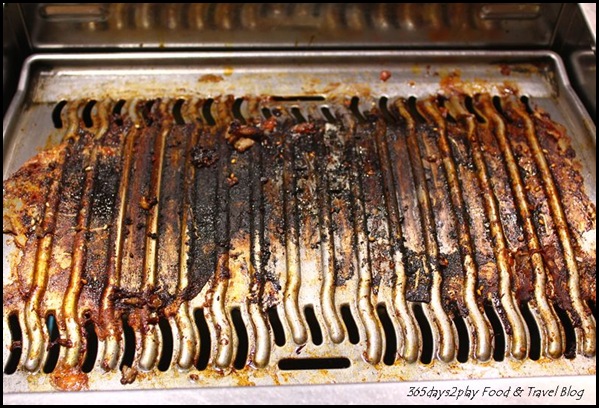 One of the best reasons to eat at Ssikkek Korean Grill is that the staff are more than happy to change your grill once it's dirty with sticky char. This is something that Seoul Garden definitely does not do, in the number of times I've been there over the years. The sticky char is not good for health, so it's great that Ssikkek will have it removed and present to you a fresh grill plate.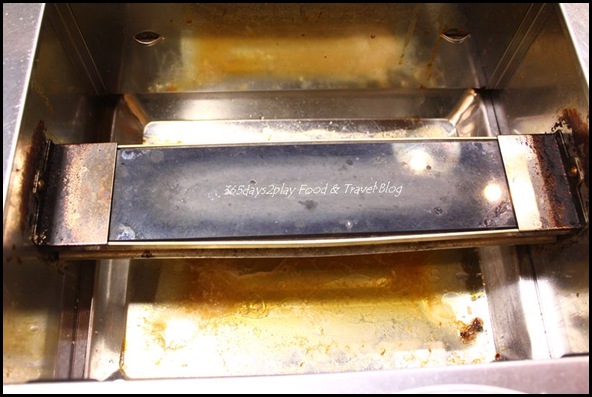 OMG, look at the amount of oil that has pooled at the bottom of our grill after our meal!!!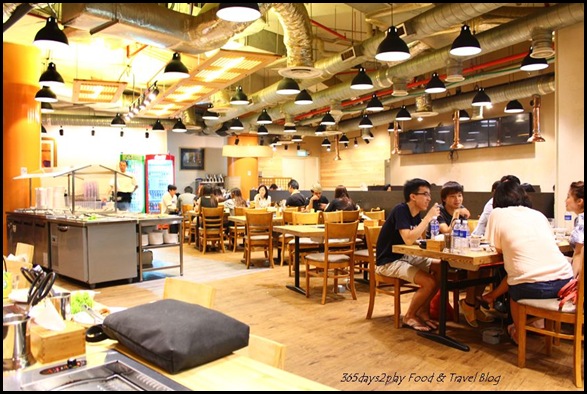 It may not look crowded in this picture, because we went on a weekday. I was in the vicinity again just last Friday, and there was a snaking queue of at least 10 people, and this was 8pm. Not too sure if they do reservations, but if you're not willing to wait, your best bet is to go early in the week. The rest of Tampines One is as crowded. At 8pm, I spotted long queues at most restaurants, including Sushi Tei, JPot and even Imperial Treasure. Makes one wonder how did we get about life 10 years ago when there were far less malls and restaurants!
** I just found out that Ssikkek changed name to Ssik Sin after I finished typing this post! Not going to make any changes. Enjoy!**
---
Read about other Korean BBQ Restaurants in Singapore.
Add me on Facebook, Instagram and Twitter if you want to be kept up to date with the latest happenings in the food and lifestyle scene in Singapore!
---
Ssik Sin Korean Grill BBQ Buffet Restaurant | Tampines 1
(Formerly known as Ssikkek Korean Grill BBQ Buffet Restaurant)
10 Tampines Central 1, #04-22/23 Tampines 1, Singapore 529536
Tel:  67848334
Opening Hours:
Open Daily: 11.30am — 2.30pm (lunch), 5.00pm — 10.30pm (dinner)
Other Ssikkek Korean Grill outlets :
Oriental Plaza – New Bridge Road
Novena Ville – Thomson Road
Bras Basah Complex
Tanjong Pagar.
Pricing : $14.90++ for lunch and $24.90++ for dinner. Note that there are more items available for dinner as compared to lunch.
Ssikkek Korean Grill has no website.