It's no joke, the number of hot pot restaurants that have been opening in Singapore of late. Just this week, I attended 2 media tastings of new hot pot restaurants. Well, Spice World Hot Pot from China will certainly make you sit up, not least from the spiciness of its mala hot pot broth. If it doesn't creep you out, order the barbie doll dressed in wagyu beef, or how about a mala Teddy Bear / Hello Kitty sitting in your soup broth?
Spice World Hot Pot, founded in 2003 is one of China's top 10 global hotpot brands. The Sichuan mala broth is its signature soup broth. No artificial flavouring, MSG or flavour enhancers are used, and instead, the soup bases are first brewed in Sichuan China using deep forest peppercorns from Hongya farmlands, chillies from Guizhou and Sichuan, before being further processed in Singapore.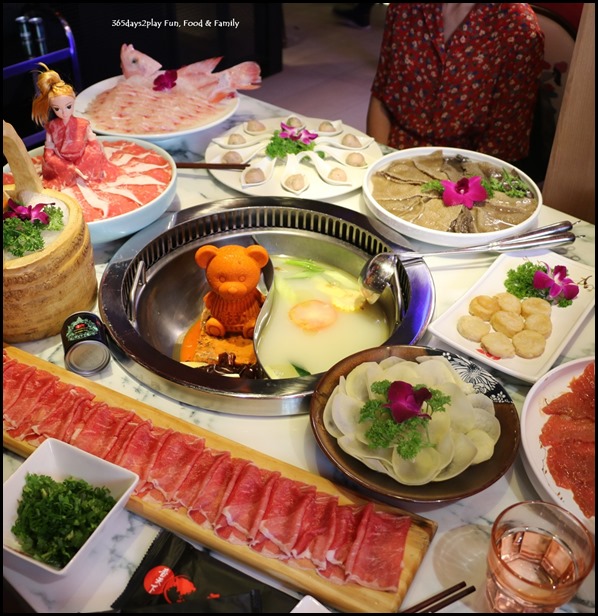 Yes you eyes are not fooling you, that's literally a Teddy Bear shaped out of mala soup and beef oil. For the luxury of watching Teddy or Hello Kitty slowly melt into the broth, it will cost you an additional $9.90. Might be worth the price if you have many Instagram followers, and let's be frank, it's actually quite fascinating to watch poor Teddy plop into the soup and dissolve away….