Went for the Hawker Heritage promotion at The Line @ Shangri-La last Saturday and it was a buffet quite unlike any other buffet I've tried. I usually wallop the Western stuff like crabs, oysters, smoked meats, and all the sashimi etc. I am one of those people who can quite easily steer clear of the cooked main courses. But for the Hawker Heritage promotion, the local dishes were just TOOO good to pass up.
The reason for the superb quality was because Shangri-La has invited nine young hawkers from six famous eateries to present local hawker dishes at The Line to enable guests to experience Singapore's hawker food culture and highlight the new generation of hawkers. You know how it is when you go to a hotel restaurant or a rather Western restaurant and 99% of the time, the local Singaporean dishes don't taste the same as what you would get at the hawker centre? This time round, the tastes were authentic! I was so busy trying out the roasted pork, mantous with chilli crab, Hokkien Mee, kueh pieti, vadai, and fishball noodles that I totally did not have any space to eat my sashimi, which is like a first ever for me. And it was really very nice to be able to have authentic tasting Teh Tarik to wash down the food!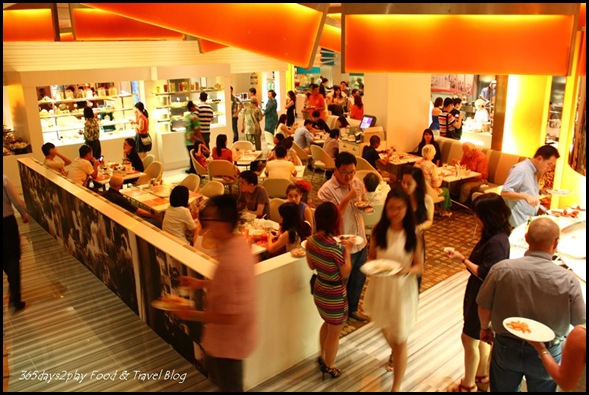 If you think it's weird that people go to a buffet to eat local food, just check out this picture above. FULL HOUSE!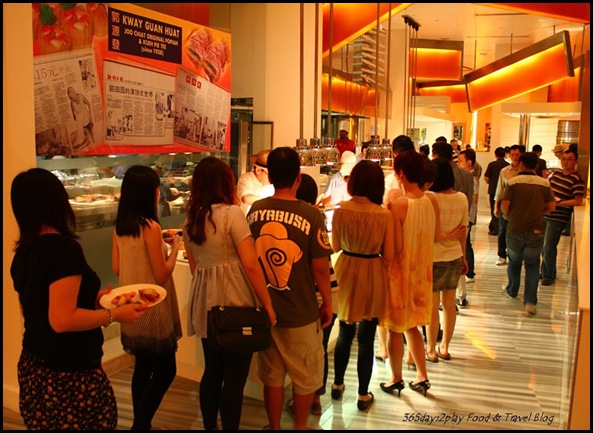 Long queue for the Kueh Pieti and Popiah from the famous Kway Guan Huat of Joo Chiat.
There is one more session on the 28th of September Saturday. Don't miss it! Check out more photos after the jump.