*Media Invite*
Situated at Triple One Somerset, the newly opened Seasons Bistro presents seasonally-changing menus with the Americas as its inspiration for the cuisine. Eating by the season is the keyword here, as the founders believe that seasonal food not only tastes better, it also offers better value for diners.
If you've lived in the US for some time, you'll know that there's more to America's cuisine than just pizza and burgers. Seasons Bistro features numerous dishes from seafood specialties of New England, down to Louisiana's gumbo, to Mexican-spiced dishes of the Southwest, wherever that Executive Chef Benjamin Fong's travels in America inspire him. Fresh and in-season ingredients, a generous use of citrus and peppers to keep sauces light, as well as interesting twists along the way define the dishes that you will find at Seasons Bistro.
Given the prime location at Orchard Road, it's wonderful that the prices at Seasons Bistro are so affordable. This is no run of the mill restaurant featuring generic and copy cat dishes. I can really sense the thought and effort that has been put into the menu. Definitely a must try if you're in the Orchard/Somerset area and looking for affordable food.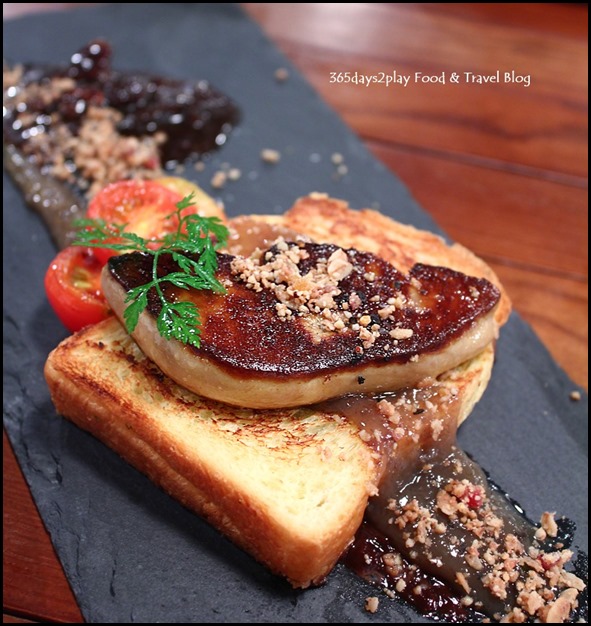 Pan Seared Foie Gras $16 – Pain de mie, chocolate ganache, bacon jam, caramalized bananas and granola crumbs