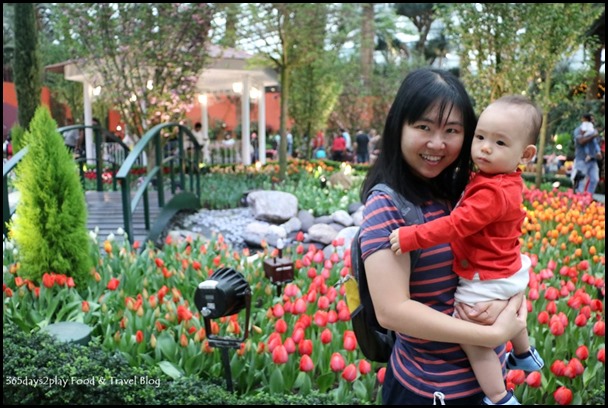 Smile Baby, smile!
The annual Tulipmania Floral Display is on again from now until 7 May 2017, this time with a theme that celebrates Vincent van Gogh's artworks. More than 100 varieties of tulips and hyacinths – including Darwin hybrid tulips often appreciated for their large blooms – will be on display in a palette of colours. Lots of photo opportunities! Local senior citizens enjoy 50% discount on their admission ticket to a single conservatory.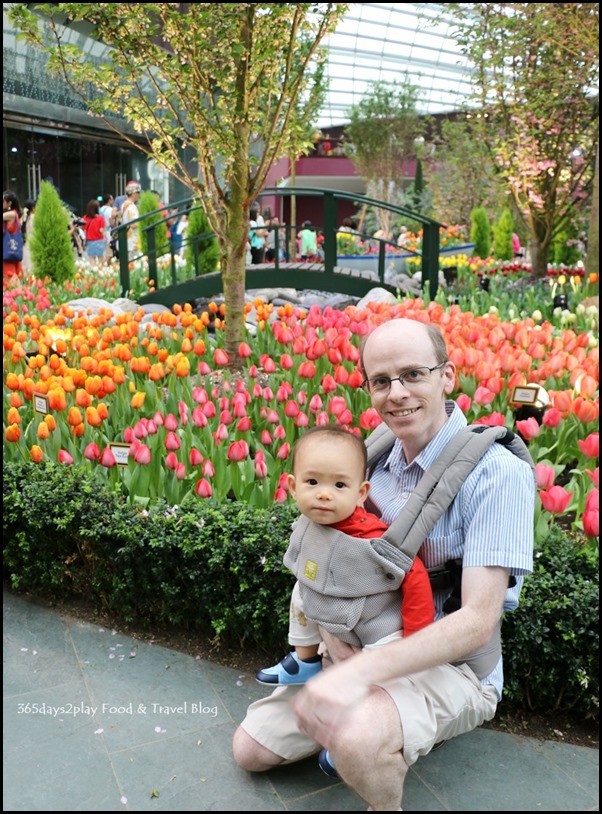 When Mama does the photo taking, Baby looks at the camera….
As you can see, Baby enjoyed the experience much more this time round as compared to last year when he was just a two month old. I'm a firm believer of letting young children experience as much nature as possible, but it's even better when it's in air-conditioned comfort such as in the cooled conservatories! I highly recommend everyone to go check out Tulip Mania not least because the cold air makes it feel as if your are overseas!