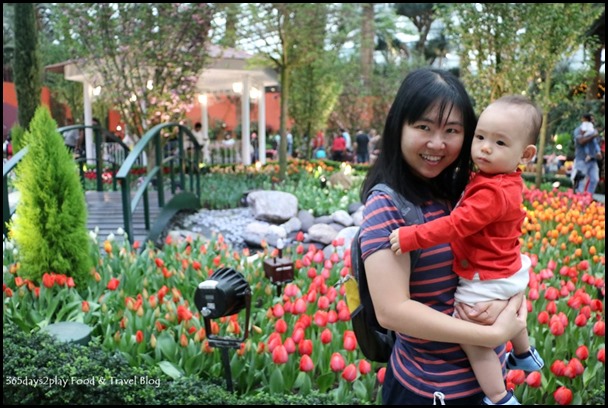 Smile Baby, smile!
The annual Tulipmania Floral Display is on again from now until 7 May 2017, this time with a theme that celebrates Vincent van Gogh's artworks. More than 100 varieties of tulips and hyacinths – including Darwin hybrid tulips often appreciated for their large blooms – will be on display in a palette of colours. Lots of photo opportunities! Local senior citizens enjoy 50% discount on their admission ticket to a single conservatory.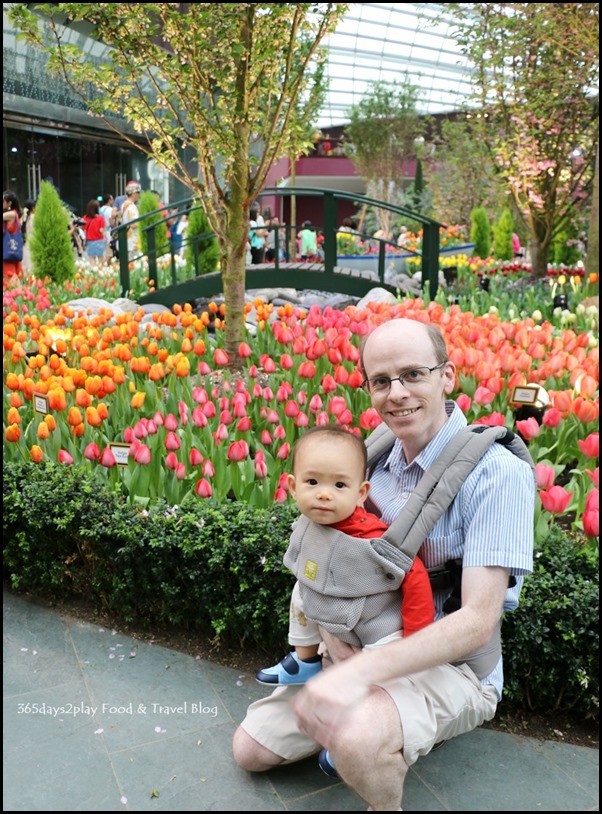 When Mama does the photo taking, Baby looks at the camera….
As you can see, Baby enjoyed the experience much more this time round as compared to last year when he was just a two month old. I'm a firm believer of letting young children experience as much nature as possible, but it's even better when it's in air-conditioned comfort such as in the cooled conservatories! I highly recommend everyone to go check out Tulip Mania not least because the cold air makes it feel as if your are overseas!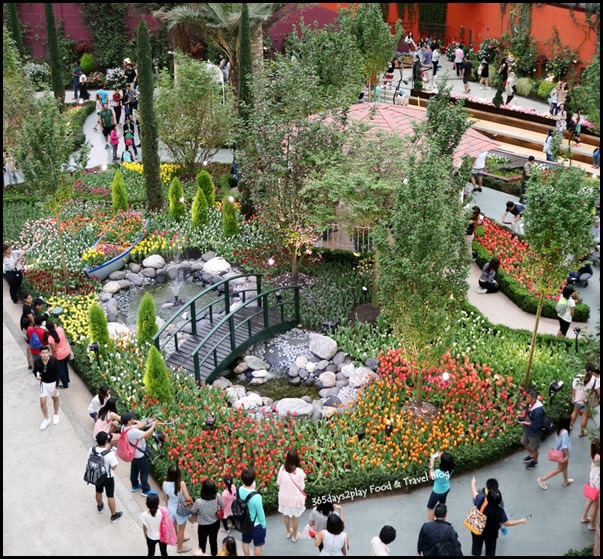 Would have been lovely to be able to stand on that little bridge!
I think the layout of Tulip Mania 2017 is better than in the previous years. The prettiest/most photogenic parts now face the indoor event area, where the path is much wider. Previously, somehow people were always squashed at this narrow path and it was really hard to have your photo taken without someone accidentally or intentionally photobombing their way in.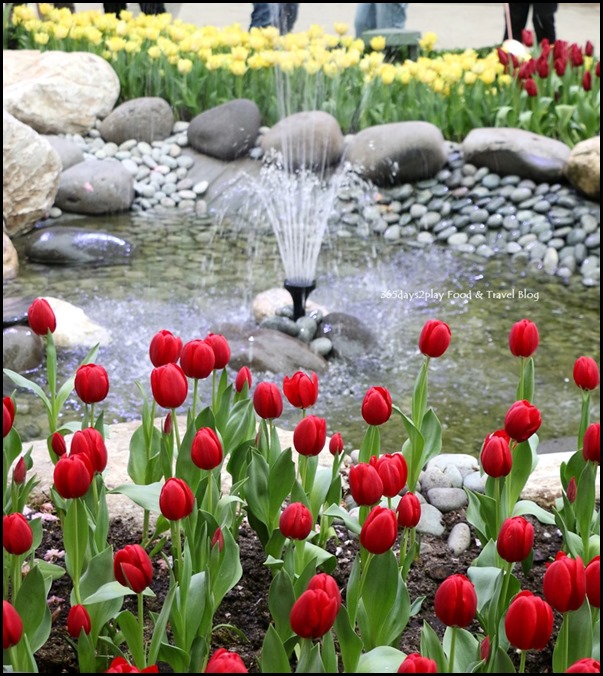 I think red is my favourite tulip colour! Love the contrasting colours!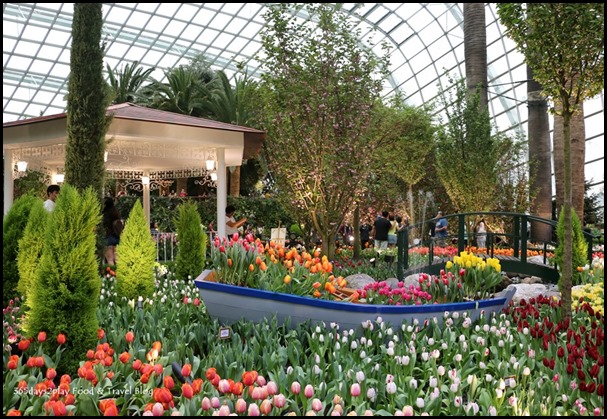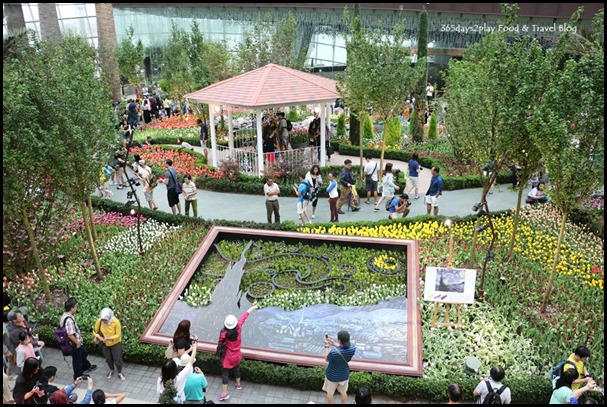 I like how they've woven in van Gogh's artworks into the tulip display. Very creative!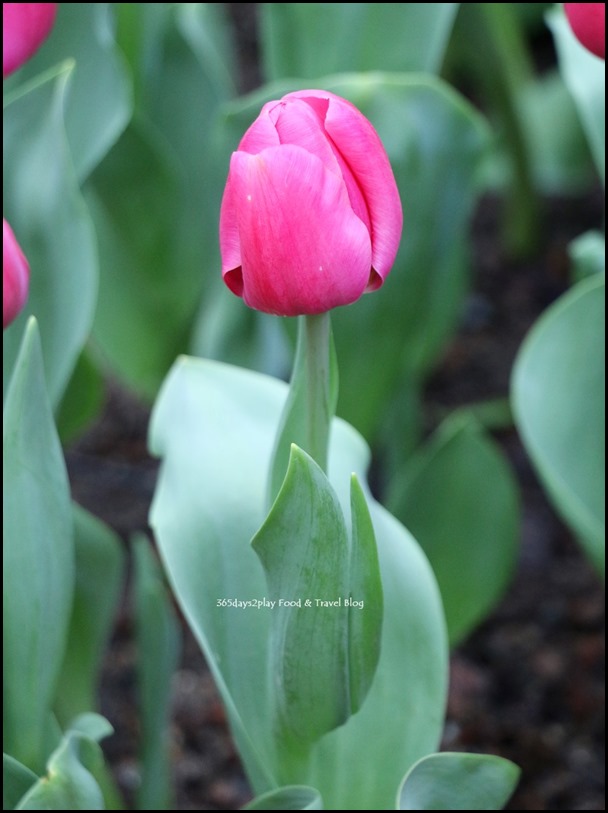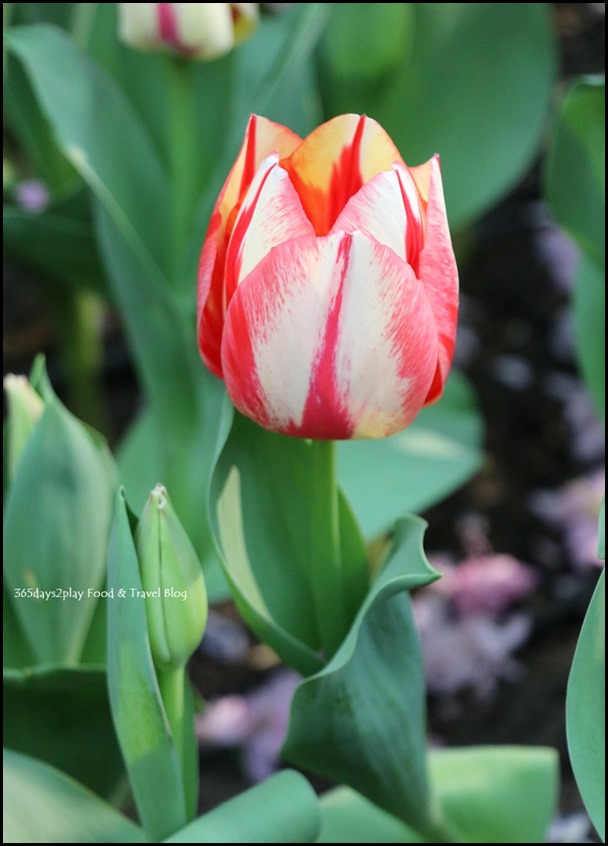 Some random tulip shots that I took. I took a gazillion photos but I won't be posting all. It's nothing like going down to Gardens by the Bay and seeing those tulips in their full glory.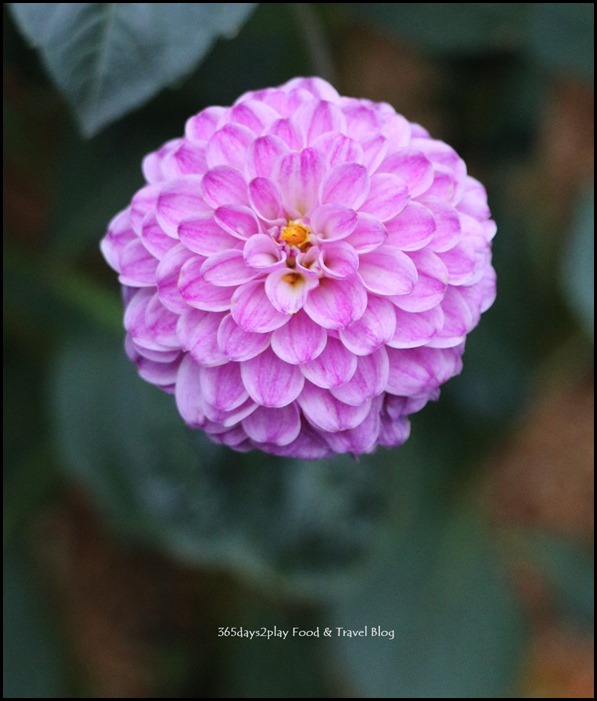 There's more than just tulips at Tulip Mania, so I'd say spend a minimum of at least two hours! This was my favourite flower shot of the day. I forgot to check the name of the flower. Can anyone tell me the name of this flower?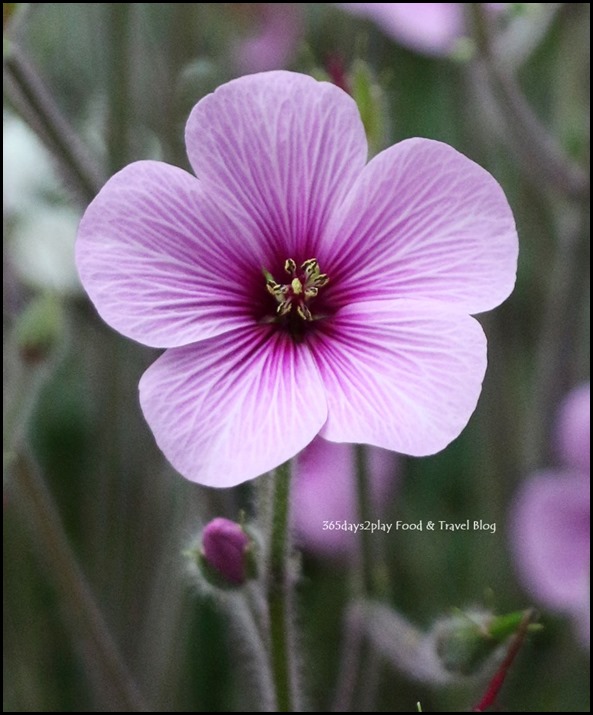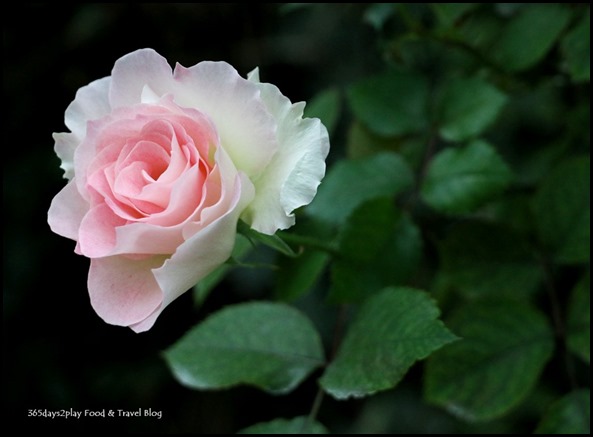 Well this is a rose, that much I know.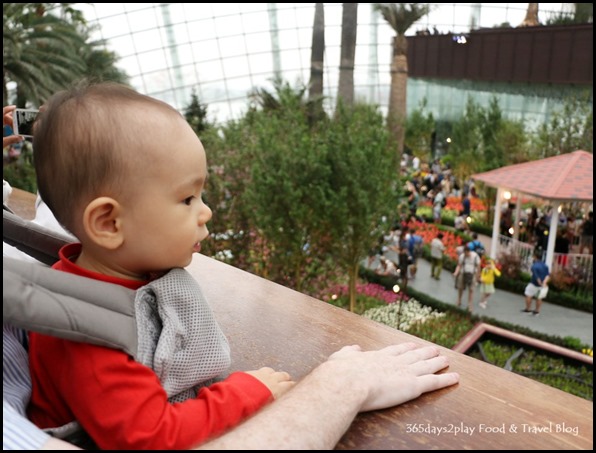 Don't forget to spend some time experiencing Tulip Mania from high up too. You'd get quite a different perspective of it.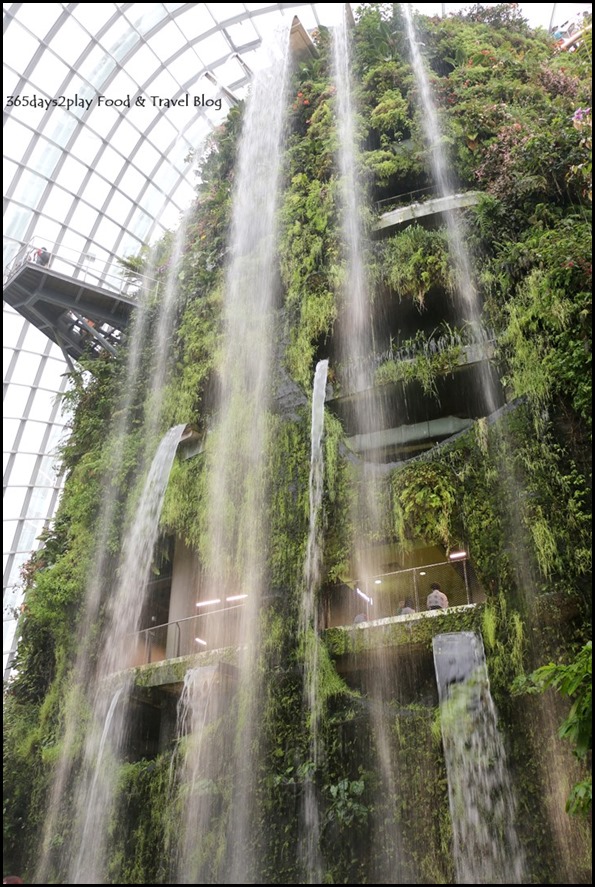 And of course, if it's your first time ever to Gardens by the Bay, well then you've just got to check out the man made waterfall at the Cloud Forest conservatory as well. It is quite breath-taking I assure you! Try standing under the spray if you are brave enough!
---
Add me on Facebook, Instagram and Twitter if you want to be kept up to date with the latest happenings in the food and lifestyle scene in Singapore!
---
Other Related Posts
War of the Roses (Rose Display) 2014
What to eat at Gardens by the Bay : Majestic Bay Restaurant, Cafe Crema, SuperTrees Dining (Atas foodcourt)
Flower Dome, Gardens By the Bay
18 Marina Gardens Drive Singapore 018953
Open daily: 9.00am – 9.00pm
http://www.gardensbythebay.com.sg/en/attractions/flower-dome/visitor-information.html
Local Resident Rate – Single Conservatory
Adults: $12
Senior Citizens (≥60 years old): $8
Children (3-12 years old): $8
Local Resident Rate – Double Conservatories
Adults: $20
Senior Citizens (≥60 years old): $15
Children (3-12 years old): $12
Standard Rate – Double Conservatories
Adults: $28
Children (3-12 years old): $15